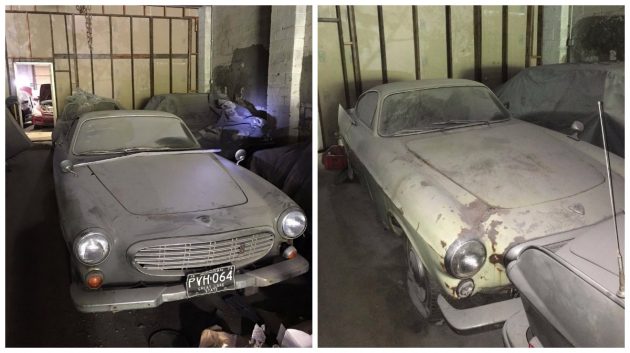 How about this–over 30 years ago, the folks that owned a Volvo dealership put some cars away after giving up the dealership they had owned for 35 years. These two Volvo sports cars (yes, they are!) have been stored ever since and are now up for sale here on eBay. Amazingly, both cars are said to run and drive! Bidding is starting at $6,000 and there's no reserve. You'll be sending a transporter to Toledo, Ohio to pick them up if you're the lucky winner.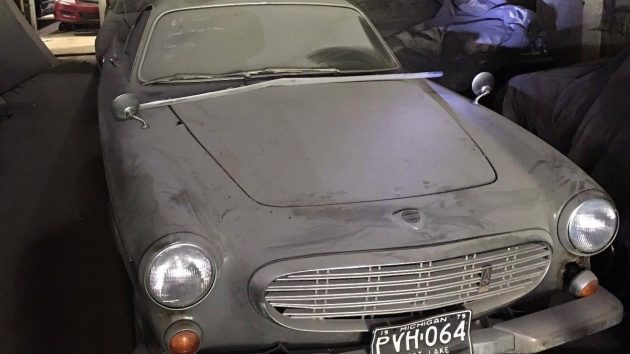 The darker car (I'm not exactly sure what the color is) is a 1969 1800S, and is considered the better of the two cars. If the engine is original, this will have the first year of the B20B engine, the 2-liter variant of the basic Volvo inline four cylinder. While the body looks solid in these pictures, it's really hard to tell its condition in general.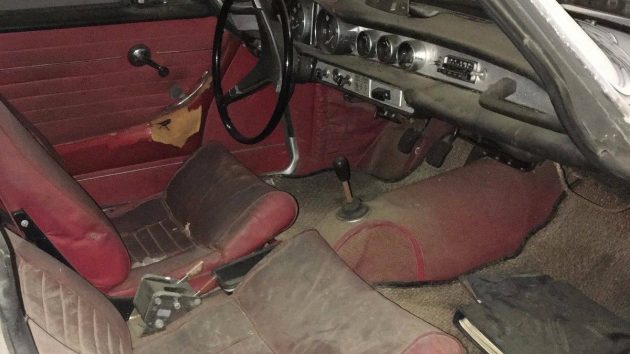 Honestly, the interior of the dark car doesn't look as nice as the interior of the earlier one.  However, if this is a black or dark gray car with a red interior, it would be very striking once cleaned up and/or refurbished. I really love the dashboard on this generation of 1800–all curves and "modern." There are no pictures of the underside or engine of either car.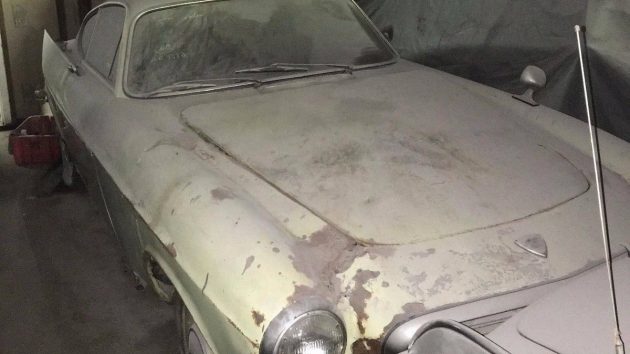 The earlier, 1967 car is said to be very rusty, and you can see that from the pictures. The seller is calling it a parts car despite it running and driving. Of course, this car will have the earlier, 1.8 liter engine, and while many of the parts are similar, as you can see the grille is different and so are some other components. Not to say they won't fit, but they might not be exactly correct for the 1969 model.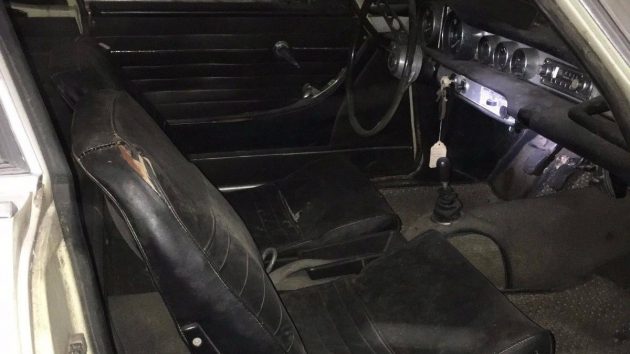 Here's the interior on the 1967 car, which does look to be in nicer shape, especially  the driver's door panel. I'm just not sure how much I'd like black on black if you were to transfer the 1967 interior to the 1969 car. Regardless, what do you think about these projects? Would you try to save both, one, or are you not interested at all?