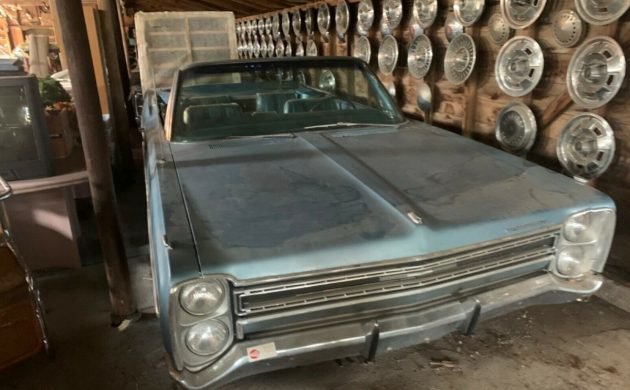 There is no arguing the fact that some barns will provide better finds than others. The owner of this 1968 Plymouth Sport Fury Convertible located it as part of a cluster of hidden classics. It has been parked since 1993, but all of the indications are that it has been a much-loved classic that needs comparatively little work to return to active service. It is located in Rapid City, South Dakota, and has been listed for sale here on eBay. The auction was set to open at $5,500, but there have been no bids up to this point. It does appear that this is a No Reserve auction, and there are currently 56 people who are watching proceedings closely.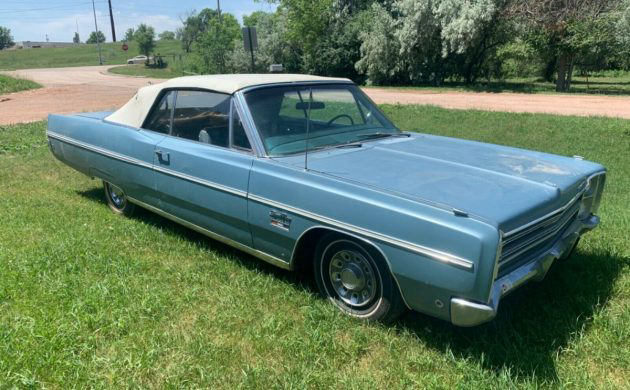 The Plymouth is finished in Mist Blue. The owner concedes that the vehicle has received a repaint at some point in the past. The finish is showing some obvious signs of deterioration, and I can't help but think that another repaint is in this car's future. The convertible top also shows significant signs of deterioration, but it does go up and down as it should. A replacement will be on the cards, and the cost will depend on a couple of factors. They start at around $350 with a plastic rear window, although this can push past $700 if the next owner prefers glass or a more luxurious material. Onto the subject of rust, and this is where the news is excellent. There are no apparent exterior problems, while the photos of the Plymouth's underside show little more than a light dusting of surface corrosion. It is safe to say that the barn that this car spent 27-years in must have been nice and dry. The exterior trim and chrome appear to be in good order, while there are no apparent issues with the glass.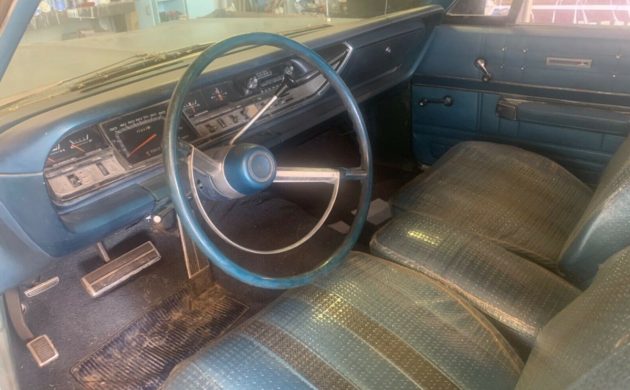 More often than not, classic convertibles that have been unearthed from barns can show some significant interior trim problems. However, that doesn't appear to be the case with this car. It seems that someone has been careful to protect this vehicle during its life because the seats wear clear plastic covers. Beneath those, the upholstery is said to be in as-new condition. In fact, the entire interior looks to be well preserved, and I suspect that a deep clean would have it sparkling once again. There have been no aftermarket additions, and the only item that doesn't function is the fuel gauge.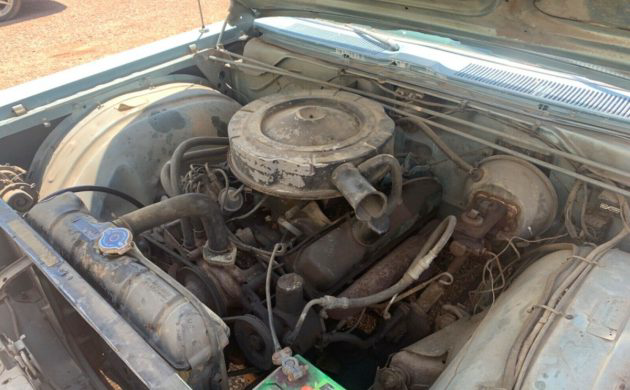 With a 383ci V8 under the hood, the Convertible would be quite a respectable performer. Backing the 383 is a TorqueFlite transmission, while the vehicle also features power steering and power brakes. The 383 would be capable of producing 290hp, which would see the ¼ mile devoured in 16.5 seconds. That might not make it lightning-fast, but it would still feel pretty impressive with the wind in your hair. The good news is that the owner has been able to coax the 383 back to life, and it is said to run well. It currently utilizes an external fuel source, but the owner is going to attempt to clean the system if he gets the opportunity. The car does drive, but with badly cracked tires and brakes that aren't the best, it isn't roadworthy. However, the information that the owner provides tends to suggest that it won't take much work to get the Convertible back on the road once again.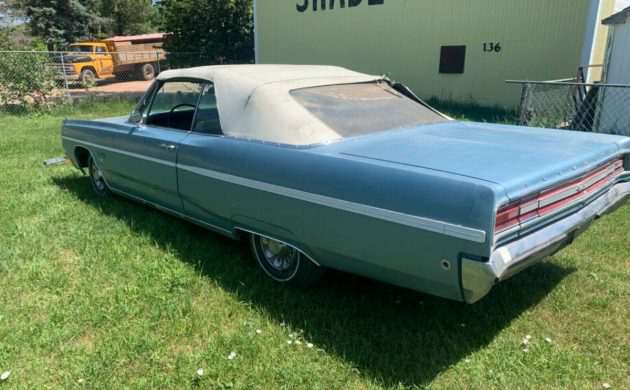 If this 1968 Plymouth Sport Fury Convertible can be returned to a mechanically sound state, then there is still enough warm Summer weather left for its new owner to undertake some top-down cruising. The listing and supplied photos paint a generally positive picture, and they suggest that this could be a straightforward restoration project. Clean examples have no difficulty in achieving prices over $25,000. The lack of action so far makes the prospect of securing the car with a single bid to be a real possibility. If that happened, it would be quite a score. Even if bidding works its way well into the teens, that still leaves plenty of space to undertake a financially viable restoration. That has to make it a tempting prospect.