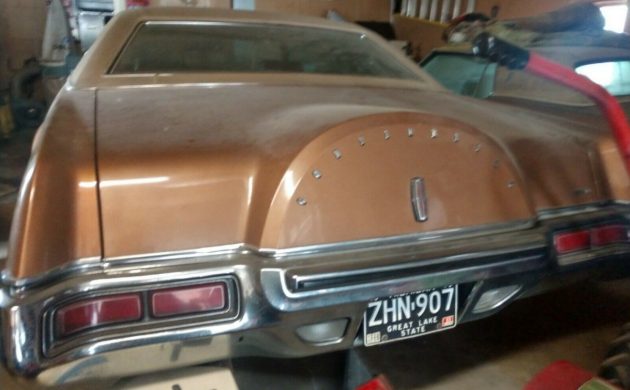 This 1973 Lincoln Mark IV has been parked in dry storage since the early 1980s, and the elderly owner that it's belonged to is finally letting the personal luxury coupe go. The seller has listed it on behalf of the owner, noting that he is a neighbor who knows the car well. This is described as a rust-free example despite residing in Michigan, and the bodywork looks quite nice with just some minor defects noted. The Mark IV was a fairly conservative redesign, but it did feature the debut of those blasted safety bumpers. The Lincoln is listed here on eBay with bids to $6,000 and the reserve unmet.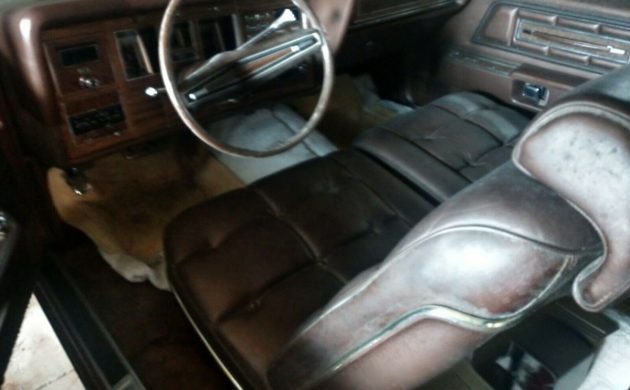 It's amazing to see these huge coupes still turning up in barns and garages as untouched specimens. It seems like no other make or model comes close to the Lincoln Continental when it comes to the frequency with which these cars were put away for safekeeping, regardless of whether they had next to no mileage on the clock or evidence of daily use. This car falls somewhere in the middle, as it has 39,000 miles but clearly wasn't set aside like a time-warp specimen that'd be unearthed at some point and sent to an auction. The interior is clearly used and the leather seating surfaces far from pristine. However, one can't help but wonder if a thorough cleaning would change that perception, as the backseat looks unused.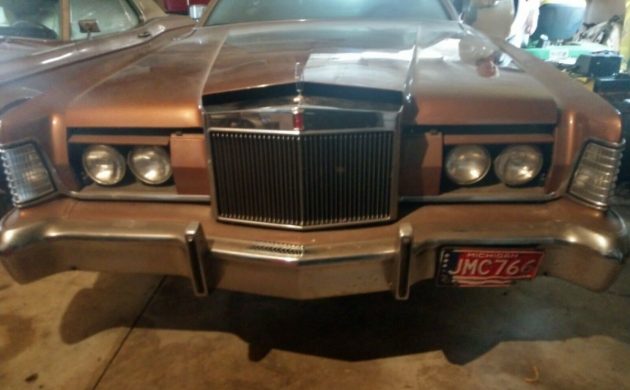 I always felt the Continental looked particularly sinister with its headlight doors popped open – and much sleeker with them closed. Of course, sleek is not a word you'd use to describe the behemoth, which weighed over 5,000 pounds. The Lincoln's cosmetics overall look good, with no smashed lenses or obvious damage to the radiator-style grill. The seller claims "….the paint, interior, glass, vinyl top, headliner, chrome are all in near perfect condition," and that the Lincoln will clean up well once pushed into the light. The only major flaw noted is a small crease in the L/R quarter molding, and perhaps non-functioning headlight doors.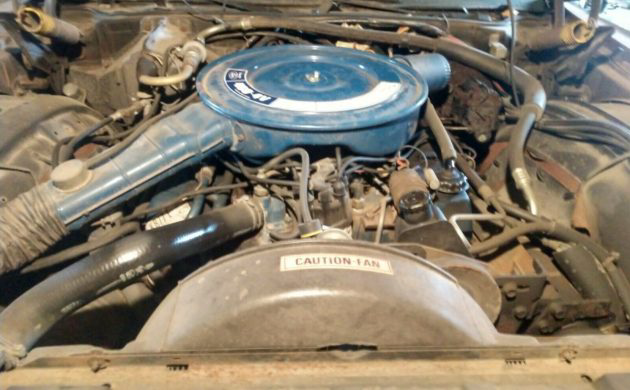 The Mark IV came equipped with an absolutely ridiculous 7.5L V8 making 365 b.h.p. The displacement numbers on some of America's foremost luxury vehicles were just insane during this period, and certainly shined a bright light on the efficiency challenges the country's largest automakers were facing. The seller doesn't specify whether this Lincoln still runs, but given any such mention is omitted from the description, I will wager it no longer moves under its own power. Towing one of these is no small task, so make sure your winch is up to the challenge should you decided to extricate this Lincoln from its long-term resting place.