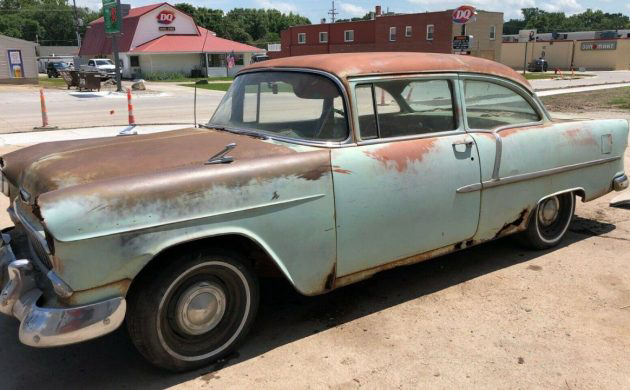 As the "Jan Brady" of Chevrolet trim levels, the middle trim 210 lacks the flashiness of the Marsha-level Bel Air, and the cuteness of the Cindy-ish 150. For full-on restoration the Bel Air's additional trim and doo-dads take top honors, especially the pillarless Sport Coupe. The 150 usually gets the nod for high-powered street fighters the likes of the iconic primer '55 in the gearhead-classic movie Two-Lane Blacktop. In addition to an inherent identity crisis, this 1955 Chevrolet 210 in Wahoo, Nebraska further suffered the indignity of being parked and forgotten about in 1969 and only now comes to market here on eBay. At least eight bidders have edged the market value of this '55 above $5000.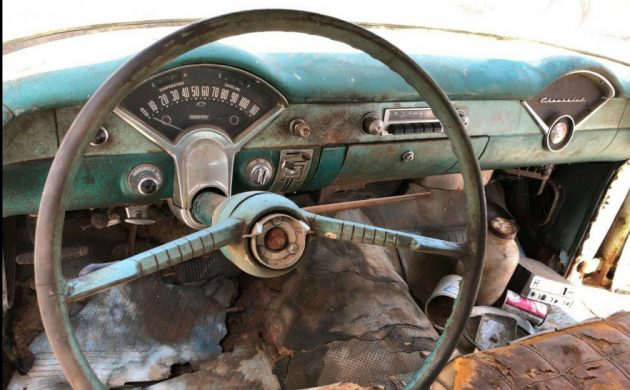 Considering its 50 years of neglect, the Chevy's state of affairs could be worse. A half-day spent cleaning and polishing the car could work wonders on boosting a high bid, but now the buyer gets to keep that fun, and the extra cash it might bring, to themselves. The Chevy "bow-tie" illuminates red as your high beam indicator. Now that's style!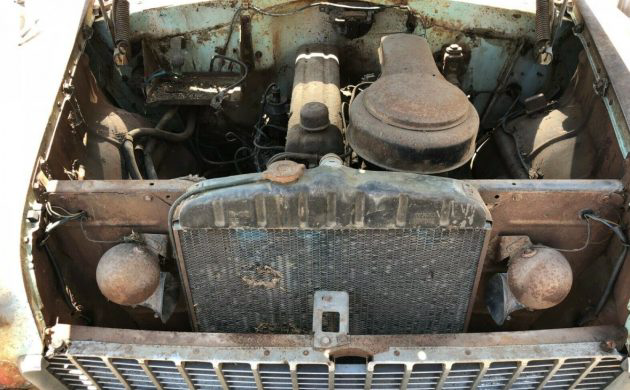 The (presumably original) inline six-cylinder turns over but does not run. The six leaves room to climb into the engine compartment for maintenance tasks. The bay can also accommodate just about any engine you like, from the lightweight modern LS V8 to the Two-Lane Blacktop style 454 cid (7.4L) big block. Dual softball-sized horns promise to peel the paint off that pesky green-light-ignoring Prius.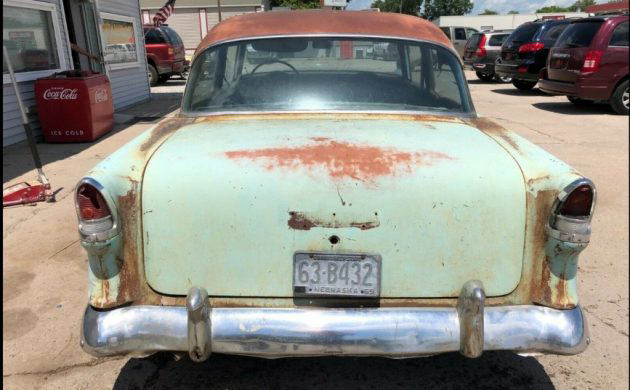 Modest fins on the '55 flow into the cathedral tail lights, the left of which conceals the trick factory fuel filler.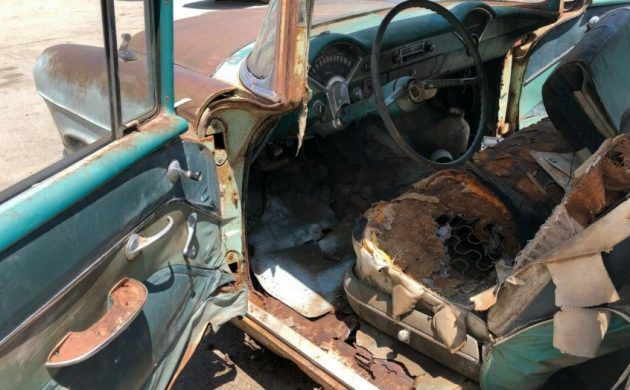 The passenger and trunk floor panels are shot, according to the seller. Thanks to the '55-'57 Chevrolet's role as the quintessential car of its day, nearly everything for these cars has been available since the '80s. There's almost no direction you can take your custom vision that hasn't already been explored. How do you picture this '55 when it hits the road again?