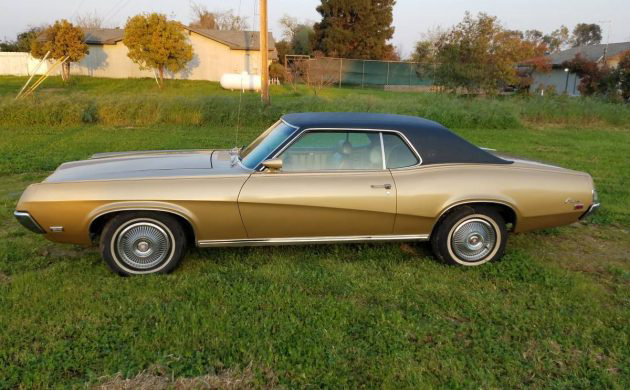 If this 1969 Cougar XR7 is as good as it appears to be in the supplied photos, then there is a real possibility that the new owner is going to be on a winner with this car. It has been parked in a garage since the mid-1980s, but it seems to have emerged from hibernation none the worst for the experience. Barn Finder Matt R spotted this one for us, so thank you for that Matt. The Cougar is located in Madera, California, and is listed for sale here on Craigslist. The owner has set a price of $7,200 for the XR7.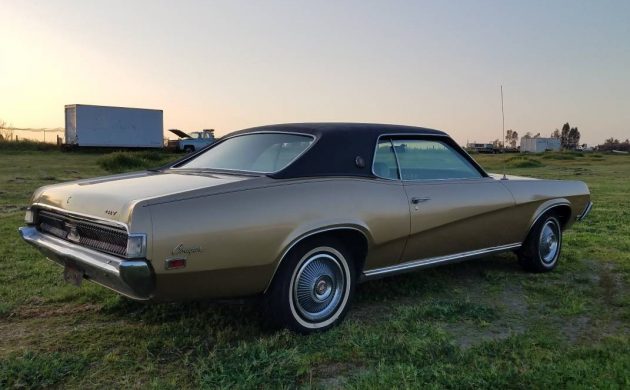 The outward appearance of the Cougar looks quite good, with no real indications of any rust issues. The owner doesn't provide any information regarding the state of the frame or floors, so we really must take things on face value. The paint looks good, although I believe that the car may have undergone a repaint at some point in the past. There is some indication that it may not have rolled off the production line finished in its current Medium Gold Metallic. I can see a couple of spots around the car where there is what appears to be green or blue paint visible, which might be Dark Aqua Poly. That is something that would need to be investigated further. I have also noticed that the badge is missing off the C-Pillar on the driver's side, but otherwise, it all looks quite promising.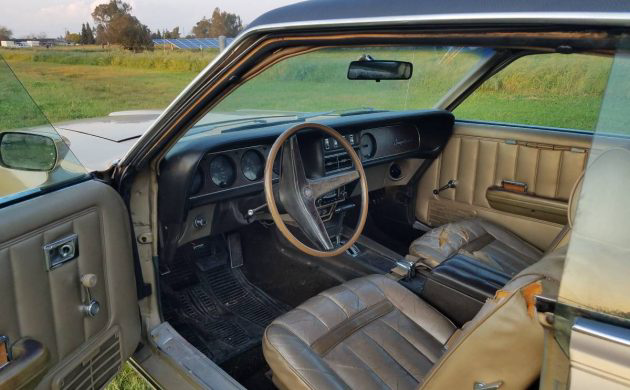 The interior is another area that shows a fair amount of promise. The front seats will need new covers, but the rest of it looks like it would present fairly well with a really deep clean. This is evident when you look at the floor console and items like the armrest on the driver's door. It just looks like it needs some plain old hard work to bring it up quite nicely. The dash and pad appear to be close to perfect, with no obvious deviations from original.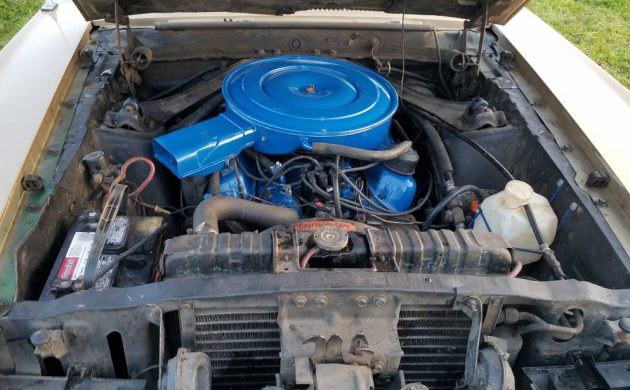 With a 351ci 4V Windsor engine under the hood, performance should be fairly impressive. The Cougar also features an automatic transmission, power steering, power brakes, and air conditioning. The engine looks very clean, and while it does run, this is only possible using an external fuel supply. It seems like the Cougar will need its gas tank either cleaned or replaced before it will run okay. Given the fact that the car has been sitting for more than 30 years, there will be plenty of checks that will need to be undertaken before you venture out onto the road for a bit of fun.
On face value, this Cougar XR7 shows a heap of promise. I really hope that it is as solid and good as it appears because after sitting for so long, I'd like to see the car returned to the road sooner rather than later. Given the fact that it was one of our Barn Finds readers that brought the car to our attention, I can't help but wonder whether it is going to be another of our readers who will be the car's next owner.
Have something to sell? List it here on Barn Finds!