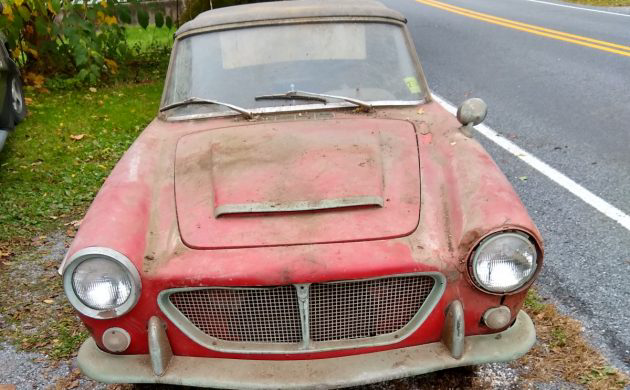 There are few sights sadder than a classic Italian sports car that has developed significant rust problems. That has been the fate of this 1962 Fiat Pininfarina Cabriolet, and the owner is very candid about its condition. He would love nothing more than to restore this little gem that he inherited from his brother, but he has waved the white flag and concedes that its fate will probably be as a parts car. However, maybe someone out there would love to restore the little Fiat despite the potential cost. Regardless of which camp you fall into, you will find the Cabriolet located in East Nashville, Tennessee, and listed for sale here on Barn Finds Classifieds. This isn't a car that will cost a million dollars because the owner is willing to listen to offers.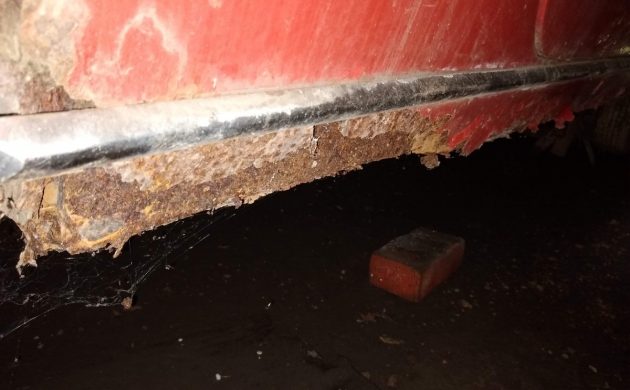 When you hear the words "Italian classic project car," there is a better than even chance that the first thought that pops into your head will revolve around the question of rust. Sadly, this little beauty has more than its share, and it has exacted a heavy toll on the car. As well as the rust that is visible in the rockers and lower fenders, the tin worm has done its best to consume the floors. All of that could be repaired, but it has also found its way into the frame. That means that the Fiat has some real structural issues. Nothing is beyond repair if you throw enough money at it, and there might be someone out there who is willing to tackle a restoration. However, I think that it is more likely that the Medium Red Cabriolet will be dismantled. If that is its fate, that will be a tragedy. However, it does represent a fantastic source of parts if the buyer has another project on the go. It looks like most of the bolt-on panels are sound, and the glass seems okay. The soft-top has a tear, but the frame and bows are in a respectable state. Most of the external trim and chrome pieces are present, and while they don't look that flash, they are certainly a restorable proposition.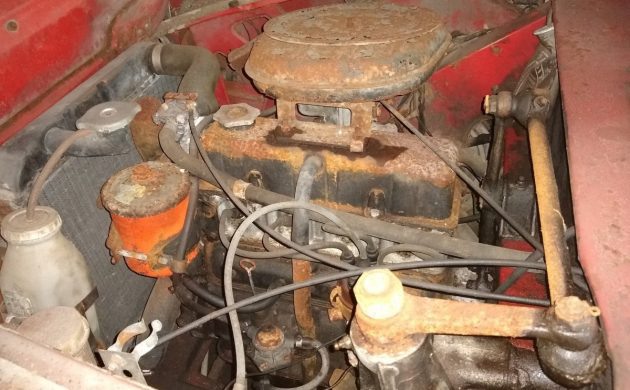 I was hoping for some positive news from a mechanical standpoint, but the Cabriolet cannot deliver on that front. Under the hood is the original 1,221cc 4-cylinder engine that would have produced 62hp. This power found its way to the rear wheels via a 4-speed manual transmission. With such a small amount of power on tap, it is no surprise that the trip down the ¼ mile would have taken 20.9 seconds. However, when you sit as close to the road as you do in the Cabriolet, everything feels distinctly faster. The Fiat has been sitting for at least 30-years, and it has paid the price for this lack of activity. The engine is locked, while the same is true of the rear brakes. The buyer will need a trailer with a strong winch to load the car because it sounds like getting the rear wheels to turn freely is not going to be a five-minute job. The vehicle does appear to be mechanically complete, so there will be plenty of parts that the buyer could salvage once again.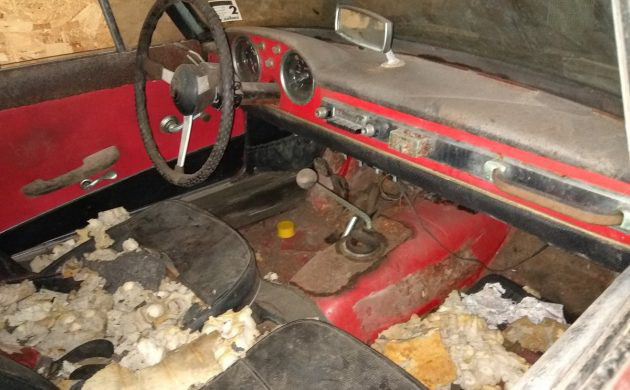 I was so hoping that the Fiat's interior would bring some good news, and while it looks dilapidated, at least it is complete. The gauges and wheel don't look bad, while the dash still houses its original radio. The door trims look like they could be restored, and while the seats are shredded, their frames look to be okay. There are also plenty of smaller pieces like handles and trim that could be saved, so this interior is like a little Aladdin's Cave of parts.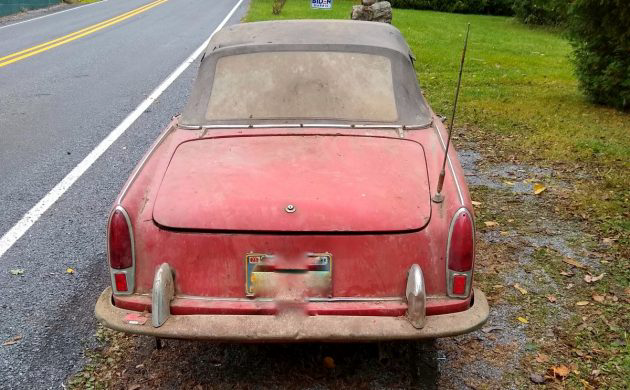 I would love to think that someone will grab this 1962 Fiat Pininfarina Cabriolet and return it to its former glory, but I believe that the chances of that happening are relatively slim. It seems that the owner has already investigated this possibility and has discovered that it is not financially viable. However, some enthusiasts out there will say "hang the expense" and restore classics like this regardless of the cost. If that happens, that would be wonderful. If it has to be sacrificed so another car can live, I am comfortable with that idea. Have you got one of these on the go as a project? If you have, it might be worth looking at this one for parts. It could be money well spent.