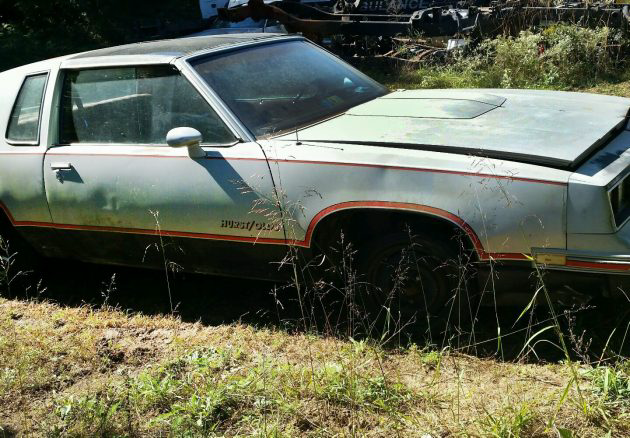 These cars aren't for the faint of heart, but if you've been looking for parts for your 1984 Hurst Oldsmobile restoration project, here are two cars for you. This eBay auction is for two 1984 Hurst Olds t-top project cars, or most likely, parts cars; they're in rough shape. The seller is asking $4,500 for both cars, or make an offer, and they're located in Walkerton, Indiana.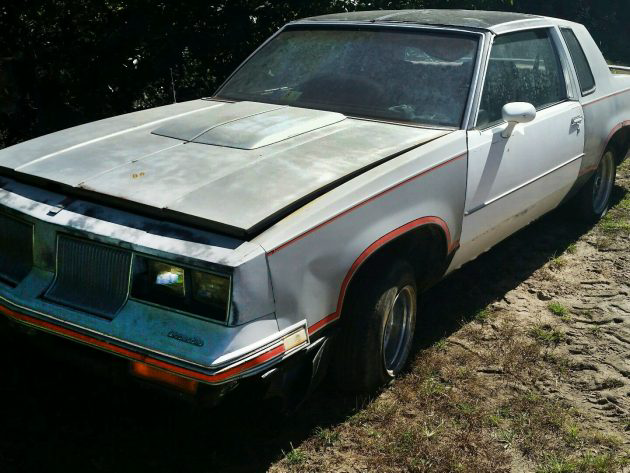 I have no clue how cars end up in this condition, they both look like a group of silverback gorillas used them as something to beat on. That's a shame, there are some useful, rust-free parts here but whether there are $4,500 worth is up to the potential buyer and/or restorer who has been looking for a couple of parts cars. It's hard to to picture either car looking like this at one time, isn't it?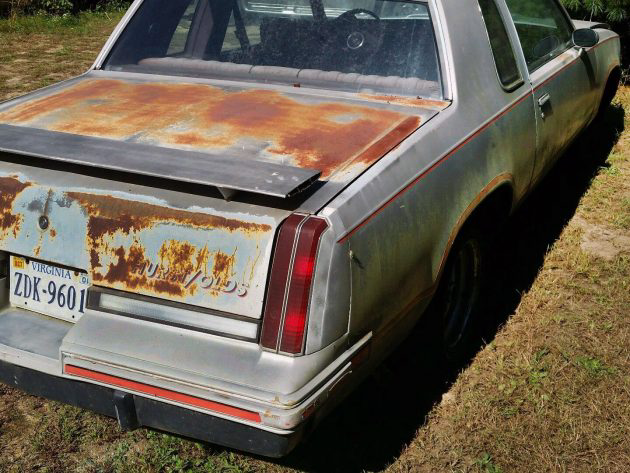 The silver car appears to be in the best condition, if that tells you anything about what the orangish-brown car will look like. By 1982, GM had a Cutlass with front-wheel drive, the Cutlass Ciera, and the Hurst Olds was based on the rear-wheel drive Olds Cutlass G-Body cars. 1984 would be the last year for the Hurst Olds based on this classic body style. They sold 3,500 of them in that year.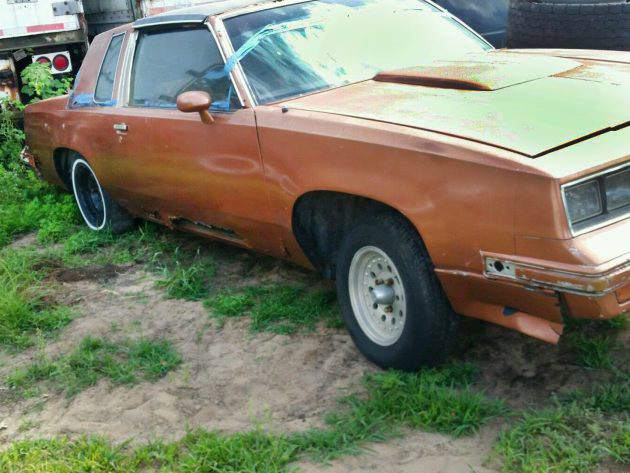 You can see that this car appears to have more rust on it, and it also has a cracked windshield, among other troubles. There are most likely quite a few usable parts on this one even in it's somewhat dire-looking condition.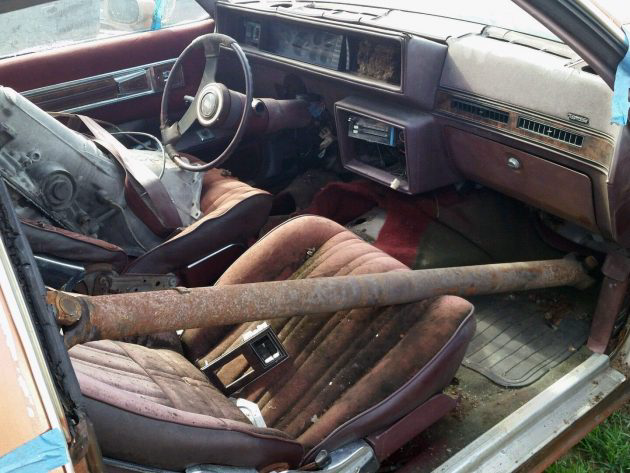 At first glance I thought that was part of a roll bar system, but it's a driveshaft! I'm assuming that the elaborate "Lightning Rods" floor shifter system is gone from both cars. It was an automatic but also was somewhat of a precursor to the paddle shifters of today, sort of, kind of – allowing drivers to shift up or down a gear with either the center or right shift lever. In any case, this car doesn't have those unless they're in the back seat or trunk. I'm guessing that they were sold off already but I could be wrong. Maybe the silver car has them in tact, but there are no interior photos of that car and there are also no engine photos of either car so that's a crap shoot, too. Have any of you owned a Hurst Olds? What do you think of this pair, are there enough usable parts here for the price?