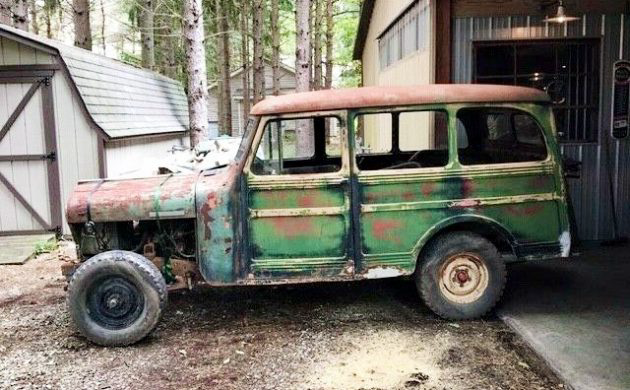 Old Willys wagons are a wonderful design, with lots of glass and a two-piece rear gate that just oozes character. The one featured here is a total project, but potentially a worthy one considering a spare shell is included with the sale. Bidding is active but the reserve remains unmet, and currently, it's at just over $200. If you win, you'll get a solid 1947 body on a 4WD chassis, along with a spare but rusty shell on a 2WD chassis. Find it here on eBay and located in Michigan.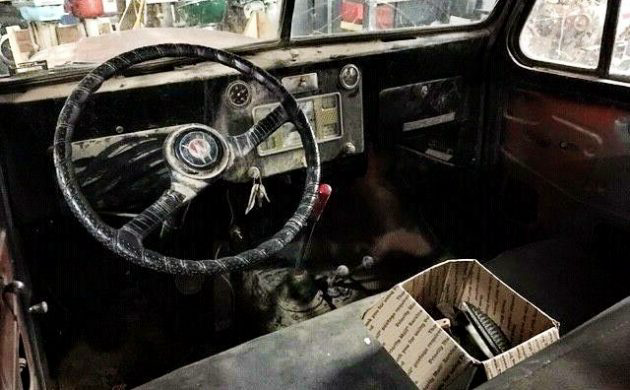 The Willys Wagon is effectively a precursor to the wildly popular Suburban and other first-gen SUVs, setting the stage for what would become one of America's favorite types of vehicles. The pictures show two major projects, but at least the interior in the 4WD example seems largely complete. The body actually appears sound enough to make it possible to preserve the nicely aged exterior, which is how I'd approach any restoration attempts.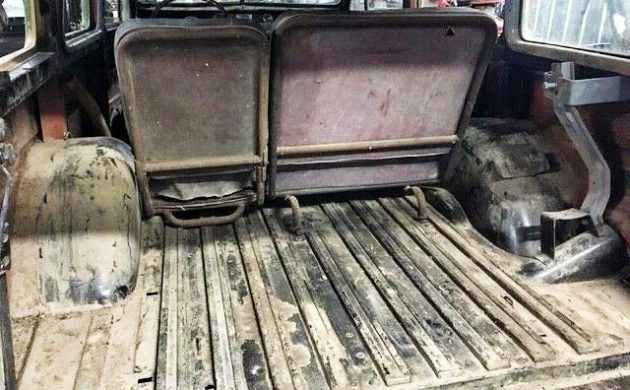 The floors are also surprisingly solid, and the rear seats are included. The eBay photos show a rear liftgate that still works as intended and a roof that wears a nice shade of bronze from being burnt by the sun. Wheel arches inside the cab also appear solid, and while some of the glass and front fenders are missing, the 2WD parts truck appears to have those components still in place.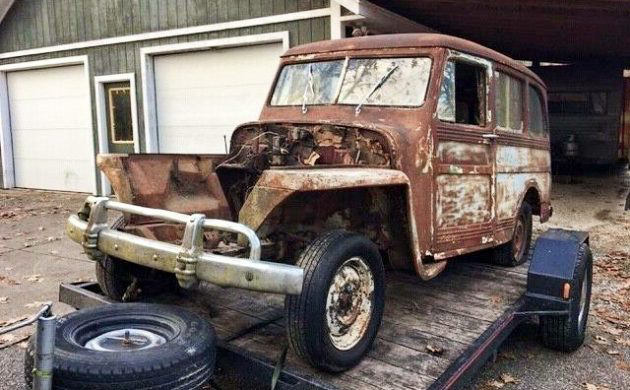 This is the parts truck, which the seller describes as being rusty but also possessing many desirable and rare parts. He recommends calling him direct to get a full run-down on what those components include, but perhaps our Willys fans can pick them out from the photos. I have no idea what the reserve could be set at, and while these command a good price once restored, I believe they're somewhat affordable in project form like this. If you're looking for an excellent Willys pickup project for revival, check out this recent Barn Finds Exclusive listing. 
Have something to sell? List it here on Barn Finds!