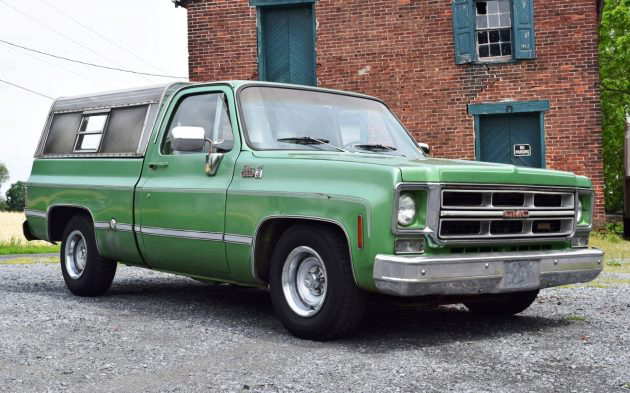 We've been thinking about getting an old truck just like this to haul parts. Obviously, you don't need anything fancy when you're transporting greasy engines or bulky rearends so this thing looks about perfect for the job. The short bed makes maneuvering easy and the crate engine should be cheap to maintain. It's located in Manheim, Pennsylvania and is listed here on eBay where bidding starts at $200.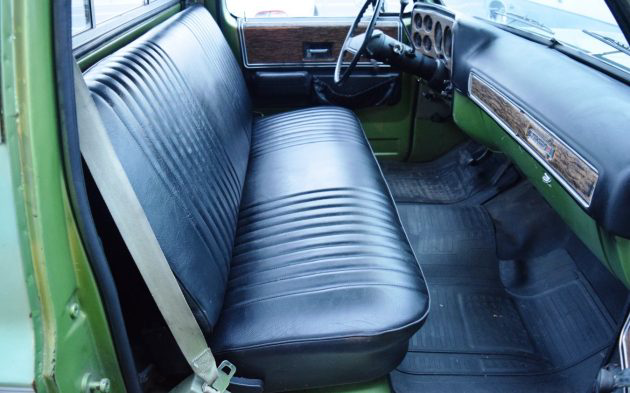 This is a half ton truck (1500) with the midrange trim package (Sierra Grande). Even with the highest trim level this was nothing like the luxury trucks of today. That means it won't be as comfy to cruise around in as a modern machine would be, but that also means there's less that can break and you might even be able to buy it without having to take out a loan.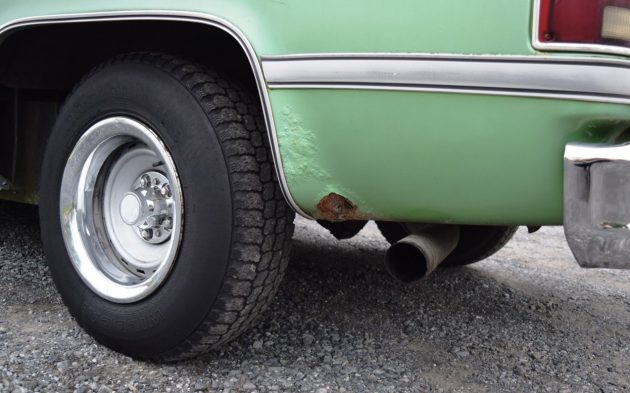 There's some rot in the quarters and underneath that should be addressed soon. If this thing goes cheap enough though, I'd just spray the bad areas with POR and start saving my pennies for some new sheetmetal and paint. This isn't a super valuable truck, so I wouldn't want to go nuts. Plus, you don't want to have to worry about scratching up your work truck.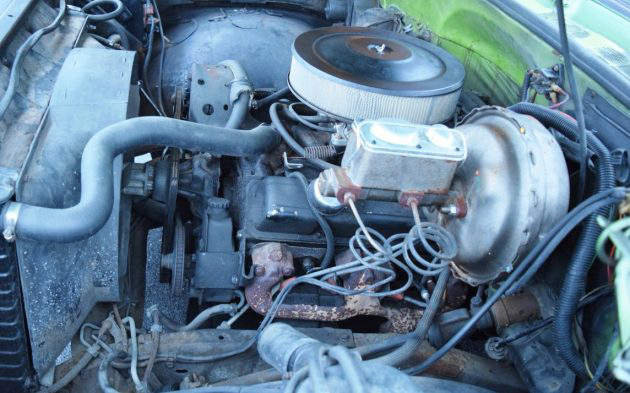 The "L" in the VIN tells us that this truck did leave the factory with a 4-barrel 350. Power ratings were down by this point in time, but the original V8 has been replaced with a Goodwrench crate engine that surely has a few extra ponies. This small block is one the of the cheapest engines to hotrod though so it wouldn't be hard to squeeze a lot more out of it.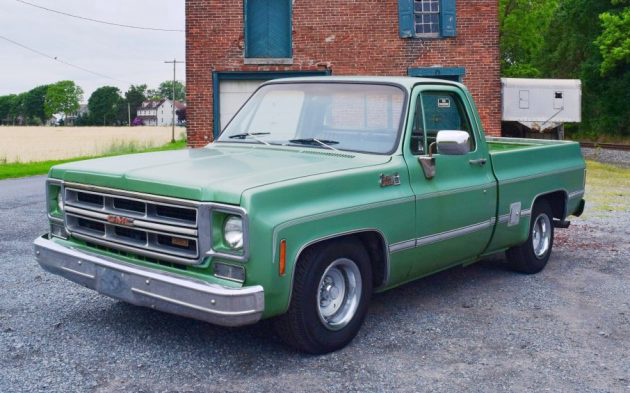 Normally, the lowered stance wouldn't be a bonus, but I think in this case it adds a touch of cool to an otherwise plain looking pickup. This is one of those projects you can drive while you address  the problem areas. It's not perfect, but it might just be the perfect parts hauler! What do you think?