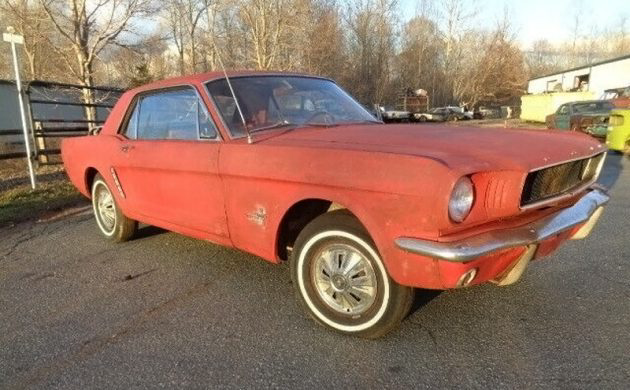 We have seen hundreds of Mustangs on Barn Finds over the years but this one really caught my eye. The seller has it listed here on eBay in Denver, North Carolina and they have a buy-it-now price of $4,995 listed or you can make an offer. Thanks to Larry D. for sending in this tip!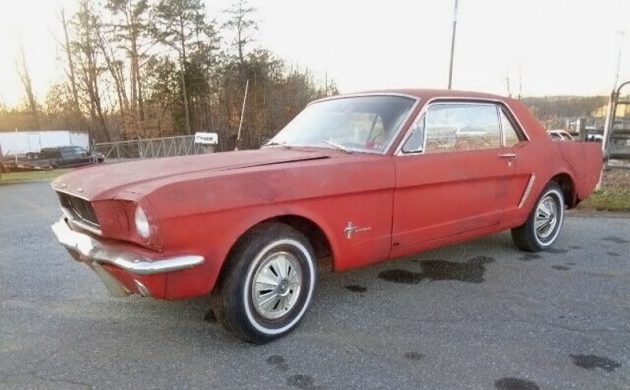 A lot of you know that I like things original and this 1965 Ford Mustang is about as original and unmodified as it gets. Well, at least visually, on the outside. I love the bone-stock look with the full wheel covers and white walls. This is what the Mustang was when it came out, not a monster or… gasp, a battery-powered car. The seller refers to this as a 1964-1/2 Mustang but those visual and VIN-related clues aren't here, so this has to be a 1965 model.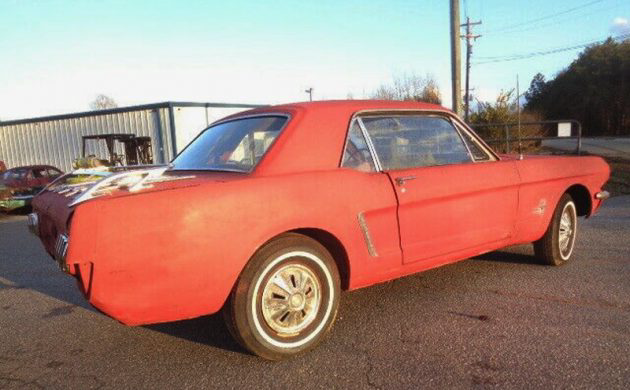 At around fifteen-feet in length, it's only around seven inches shorter than a new Mustang, the gas-powered version I mean. This car is a project as you can see, especially on the driver's side rear quarter. The seller says that it was hit on that side and it'll need a new tail panel and left side quarter panel. Luckily, literally, every part and piece of the Mustang has been reproduced so you can sit in your Barcalounger and order as many new parts as your spouse orders clothes. Or maybe that's just mine who does that.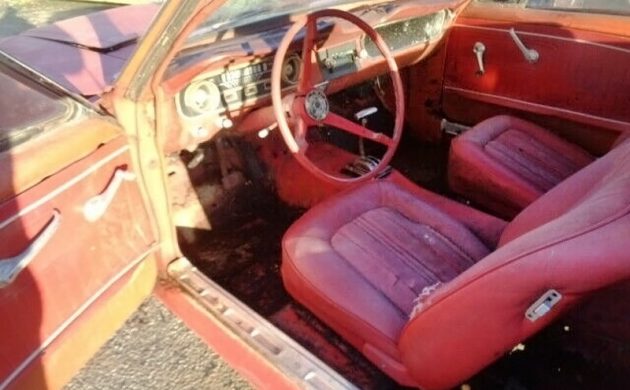 The seller has the interior listed as being blue but maybe they're going by the melancholy feeling that it puts out knowing that someone put an automatic transmission in there and it was originally a three-speed manual. I'd be blue, too. They say that the clutch pedal is still there but it's hard to tell, the photos were pretty small and grainy. The seats look good other than the bottom and bolster on the driver's seat but again, it's hard to tell from the grainy photos. As a general reference, Hagerty is at $8,300 for a #4 fair condition car which this car is a long way from being.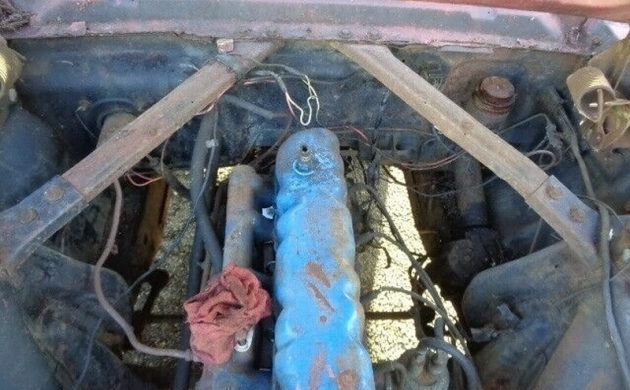 This is the part that makes this car stand out for me more than anything, it's a straight-six rather than a V8. This is a 200 cubic-inch inline-six which had 120 horsepower. Sure, a small V8 would be great but I like things original and unusual so I don't mind this six at all. The seller says that it turns over so that's good, but it doesn't look super encouraging in the engine compartment. I'm sure that the next owner will put this engine behind their shed and drop a 289 or something in here. How would you restore this Mustang?