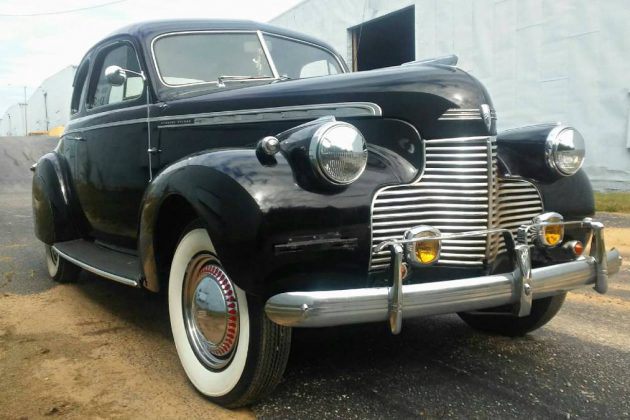 Do you ever just look at a car and wonder how it made its way thought time? I think this 1940 Chevrolet Special Deluxe is one of those cars where you just stare in amazement of its condition. This Prewar beauty is nearly 100% original, minus the interior carpeting and headliner. Beyond those two items, there are a few period correct accessories, otherwise this Chevy is original and very well maintained. All of this illustrious beauty and originality can be yours for $17,000. Check it out here on craigslist out of Danville, Virginia.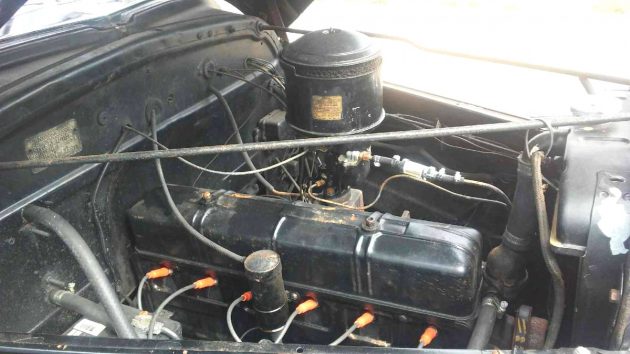 Powered by a stone reliable 216 inline 6 and a 3 on the tree, this Chevy can get you where you want to go, and in style. Clean and original, the view under the hood is a good one. The paint is in fair shape and there is no evidence of paint chips, surface rust, or rot. Unfortunately we do not know the mileage or any other key details, but we do know it's a good runner and that it is ready to be driven.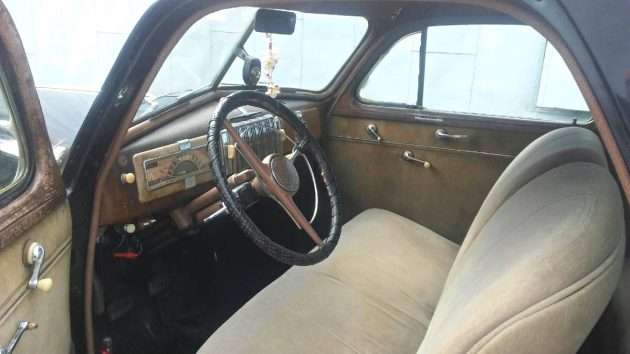 Taking a look inside of this Deco era machine reveals a beautiful and luxurious interior that only seems fitting to sit in if you are wearing a suit and tie. The interior upholstery is in very nice condition with only minor discoloration on the door panels. The seat is clean and blemish free as if it were new. A faux wood painted finish graces the door frames and dash, and the faux finish is in lovely condition. Wearing a wrap, the steering wheel may have some minor condition concerns, or perhaps someone had some forethought to protect the steering wheel. As far as condition, the interior is excellent, with a new carpet and headliner. Unfortunately at some point the Bakelite knob on the driver side window crank was broken off. Also the gauge cluster looks nice but appears to be slightly warped, otherwise the dash is in great condition.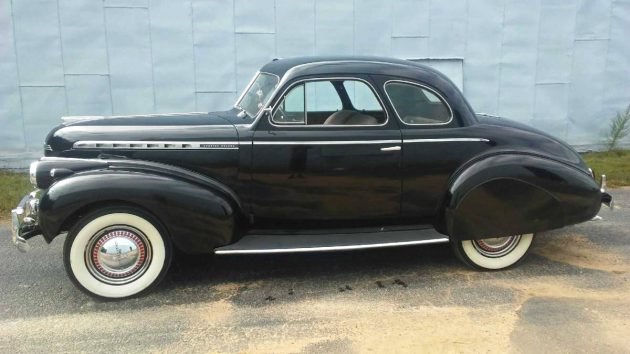 The paint is extremely shiny and smooth like a modern paint job, so I am not exactly sure if the paint is highly polished original paint, or if this Chevrolet has been repainted at some point in its life. Despite the mystery paint, the body is phenomenal on this 77 years old automobile. All of the trim is accounted for, and the body work is solid and straight. There is no visible rust anywhere on this Chevrolet, and the glass is all intact. There have been some period accessories added to this car such as fog lights, a trunk step, an interior dome light, and few other neat accessories. A very nice and clean example of an early Special Deluxe Coupe, this prewar machine is a real beauty. Are you a fan of these Chevrolet Deluxes?