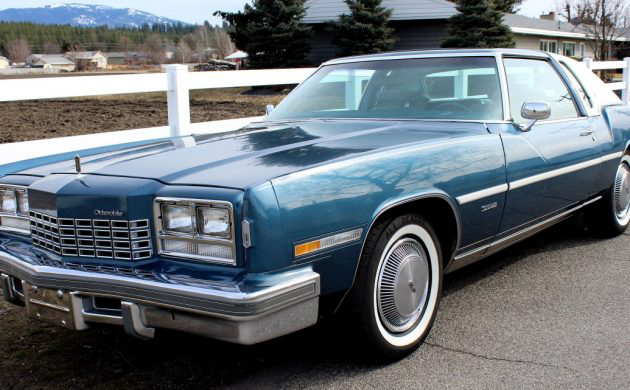 When it was launched, the original Oldsmobile Toronado was a groundbreaking American car that captured the attention of both the motoring press and the buying public. The design philosophy remained essentially unchanged throughout the badge's production life, although the size of the vehicle changed in line with prevailing market trends. This 1978 Toronado Brougham is a 2nd Generation example, and its condition is well above what you might expect for a vehicle of this type and age. The owner has decided to part with this remarkable survivor that is located in Spokane Valley, Washington. He has listed it for sale here on Barn Finds Classified, and while he was initially seeking $16,899, he has now slashed the asking price to $12,990.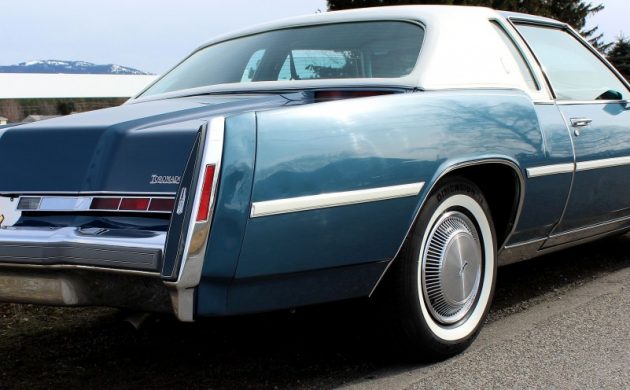 You have to give the design team at Oldsmobile credit with the 2nd Generation Toronado. Its overall length was more than 19-feet, and it tipped the scales at a whopping 4,806lbs, but they somehow managed to make the car look both smaller and lighter than those figures would otherwise suggest. This Toronado wears Dark Aqua paint, and the White landau-style vinyl top strikingly contrasts this. Its overall condition is impressive, with paint that shines beautifully, vinyl that looks crisp and clean, and panels that are as straight as an arrow. There isn't much to be critical of here because the paint has no visible flaws, the panels show no dings or dents, and scrutinizing the photos reveals no evidence of rust. The exterior trim is just as impressive as the rest of the exterior, while the potentially damage-prone hubcaps appear to be in as-new condition. The tinted glass looks flawless, and a set of whitewall tires adds the perfect finishing touch to the exterior.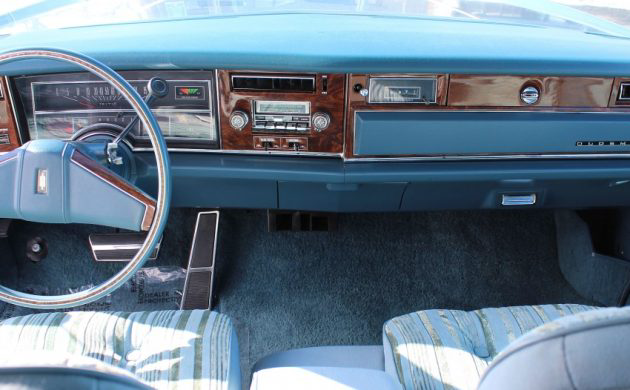 When you walked into an Oldsmobile dealership in 1977, it was hard not to be impressed with the Toronado's interior. It offered lashings of luxury, and this was accentuated by seats that featured pillow-cloth seat upholstery. This car is equipped this trim, and it has survived remarkably well. There are some creases on the driver's seat, but these are more than acceptable for a survivor of this vintage. There are no rips, tears, or staining, and the carpet's condition is equally as impressive. The plastic trim hasn't developed a dry or brittle look, while the dash looks nearly as good as the day this classic rolled off the showroom floor. Oldsmobile was determined to market the Toronado as a luxury car, so it came fitted with no end of comfort features to pamper its occupants. This car is equipped with air conditioning, power windows, power locks, power front seats, cruise control, a tilt/telescopic wheel, a rear defogger, and an AM/FM radio/8-track player with a power antenna.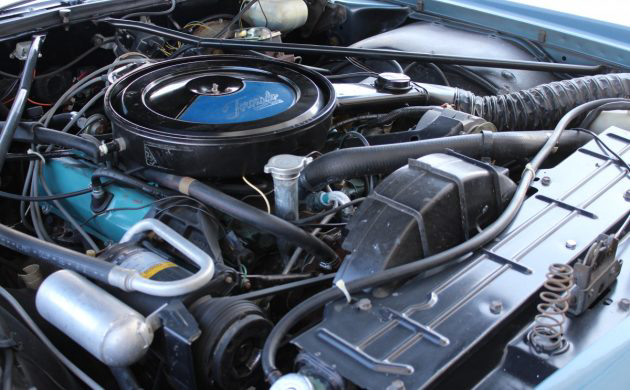 As previously stated, the '77 Toronado is a reasonably heavy beast, so Oldsmobile gave it some muscle to cope. Under the hood is a 403ci V8 that would be producing 200hp. This power finds its way to the front wheels via a 3-speed automatic transmission, while power steering and power front disc brakes were a standard part of this package. The vehicle could whip its way through the ¼ mile in around 18.6 seconds, which is a respectable number for a car of this type and size. The owner states that the Olds has 75,000 miles on the clock and has no shortage of power available under the right foot. It floats down the road, and that is as it should be with a luxury car. The Toronado was not designed to be a performance classic, but it was at home cruising down the road while maintaining its occupants in splendid isolation.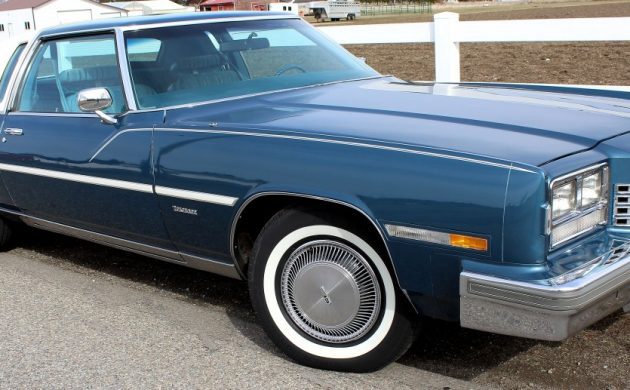 This 1977 Oldsmobile Toronado Brougham was produced towards the end of the 2nd Generation's production run. That in itself makes its survival in its present condition to be pretty remarkable. Manufacturers were poised to downsize many of their offerings in coming years, and the Toronado was not immune from such changes. Subsequent generations became progressively smaller, and these overall market changes saw many owners label the 2nd Generation cars as irrelevant dinosaurs. The result was that these people drove their Olds until it dropped, and a significant number ended their days in the scrapyard. However, times change, and many enthusiasts are keen to find good classics from that era. This Toronado is a clean survivor, and I suspect that someone will probably snap it up pretty soon. Will that person be you?