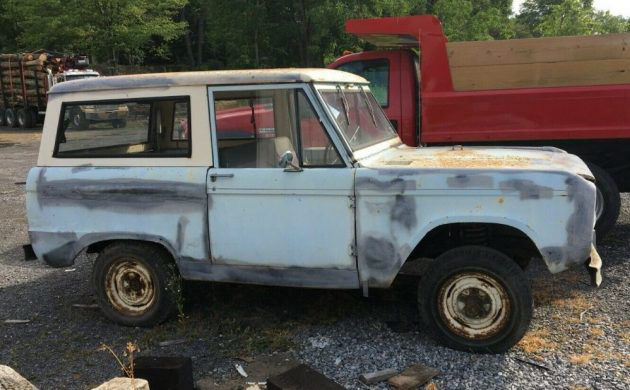 According to the ad, this 1966 Ford Bronco has been in the same family since at least 1972. It was parked a decade later and was last running in the late 1990s. It can be found here on eBay with a current bid of $6,000. Early Broncos seem to be coming out of the woodwork lately and are commanding strong prices in any condition. This one is located in Tyrone, Pennsylvania, and appears to be a good project that needs some attention. It features uncut rear quarter panels, which is a big bonus. Take a look!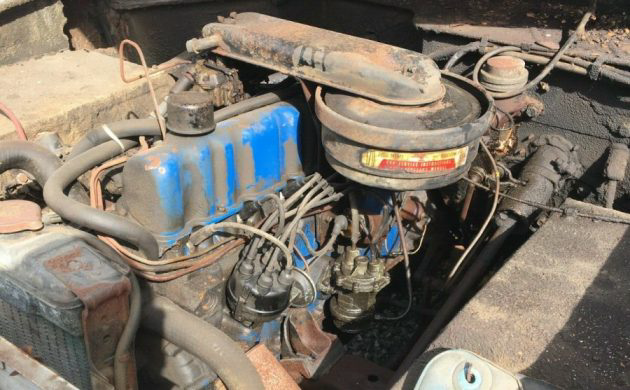 The seller says the straight-six turns over, but they haven't tried to start it. It looks fairly original and unmolested, so hopefully, it won't take much to get going again. Some people would prefer a V8, but these old inline six's will get you anywhere you want to go, just not very fast.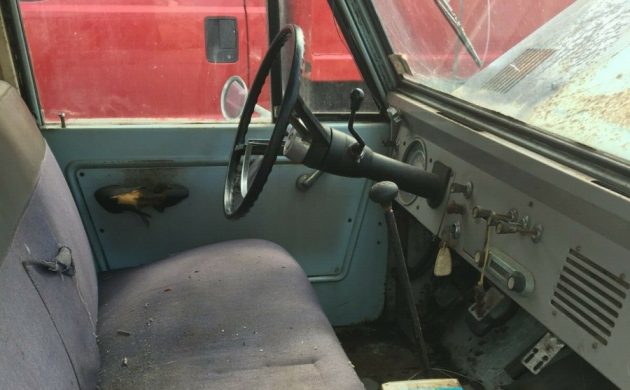 The interior is pretty no-frills as is pretty common with first-generation Broncos. There is no back seat and it appears that the bed has been used to haul quite a bit. The seat cover doesn't look original, so hopefully, it is hiding nice original upholstery and no surprises. A good cleaning and I'm confident the dash would look great.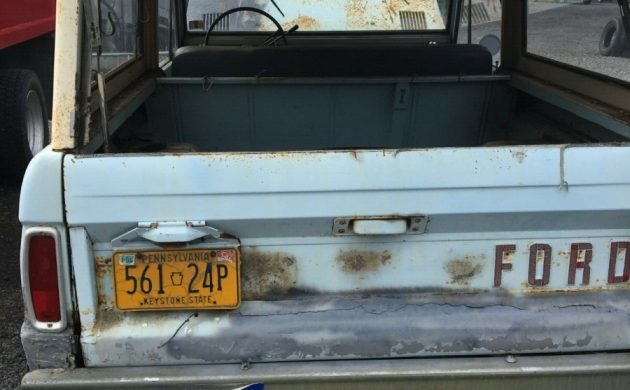 I'm not sure what all the rattle-can primer is doing all over the body? The ad says they are selling the Bronco for their 90-year-old father-in-law, so perhaps pops sprayed any signs of rust with primer to try and slow the spread? There's not much mention of rust other than the rear portion of the frame where the bumper attaches, so hopefully, the body is in good shape. What do you think of this first-year first-gen?