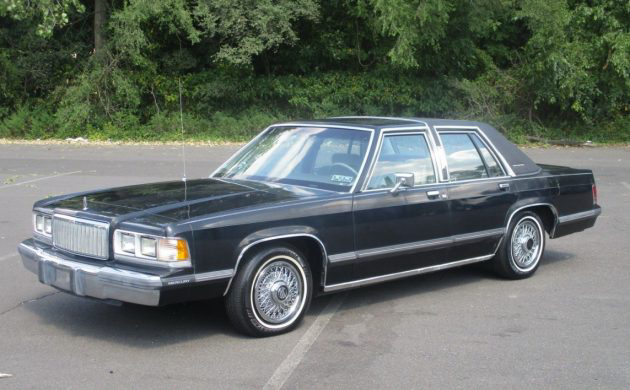 Maybe I'm showing my age here but it doesn't feel like all that long ago when it seemed like half the cars on the road were big, boxy sedans. Despite production numbers well into the millions, it's not often you see an 80's/90's vintage Caprice, LTD or Grand Marquis as clean as this one any longer.  This two-owner 1990 Mercury Grand Marquis GS can be found here on eBay with a No Reserve listing and is located in Levittown, PA.
This 1990 Grand Marquis lands at the tail-end of the first generation design era, which was revamped in 1992 and rounded out the sharp, angular body lines of its predecessors. I've always had a soft spot for the boxy first gen Panther platform sedans, having owned an '87 Ford LTD myself, probably due to growing up with a steady diet of 80's action movies which featured no small amount of these cars carrying heroes and henchmen alike. This GS trim version looks to be about as clean as you'll see these days, and while there's not much backstory on it in the listing I'd be shocked if it wasn't garage kept.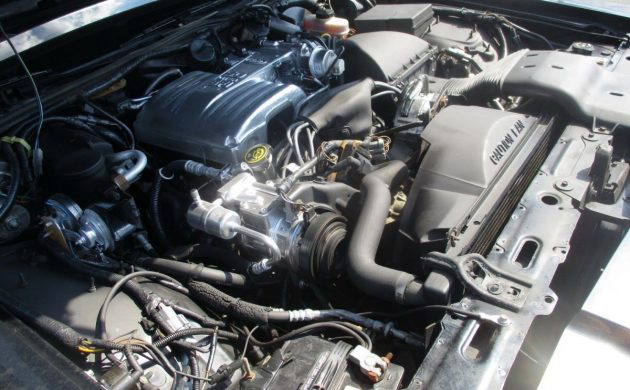 This Grand Marquis features the 5.0L Windsor V8 engine and an automatic transmission. Like the rest of the vehicle, the engine bay appears clean and indicative of diligent maintenance. The five-digit odometer reads only 62,856 miles, and while the seller makes no guarantees that it hasn't rolled over once I'd be very surprised if that was the case considering the condition of the rest of the vehicle.
The interior on these sedans is basically a rolling La-Z-Boy showroom, and the cloth upholstery on this one looks to be immaculate with only the most minor discernible wear. Despite their prevalence in car-chase scenes, these won't get you anywhere especially fast – but they will get you there in comfort and style! These Grand Marquis are coming back around again to being retro-cool; will you throw your hat in the ring and see where the auction lands?