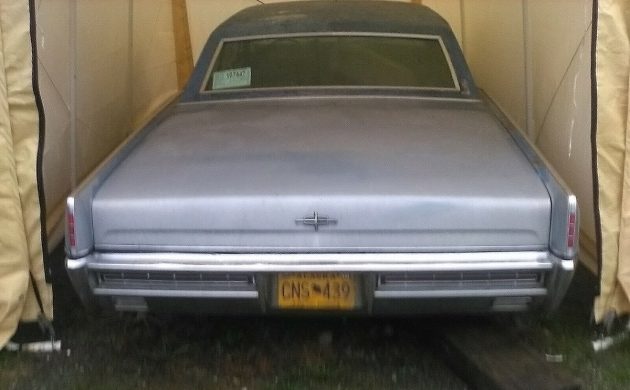 This 1967 Lincoln Continental Coupe is shown in what looks like a tent but it must be a portable fabric storage unit. Whatever storage facility that it's in, this will be a big project for the next owner but it'll be worth it once it's done. This project car can be found here on eBay in Brookings, Oregon with no reserve and a current bid price of just over $500. Let's dig into this one as much as we can.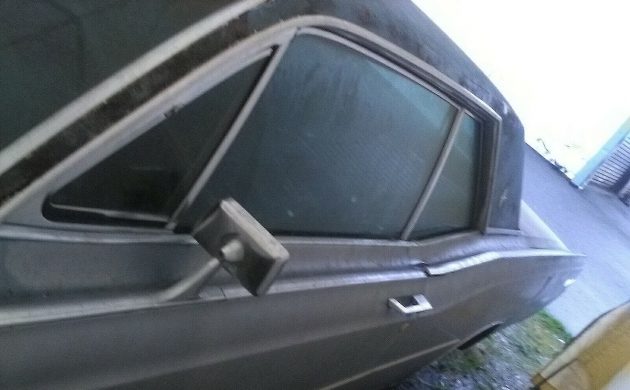 I would be sleeping in a tent if I bought this car. Some of you may remember that I had a 1966 Lincoln Continental Coupe and I've been kicking myself black and blue ever since selling it. It was a nice car overall but it was too long for our garage so I had to store it in a 30-foot-long storage unit, which is the shortest one they had, and it was costing me $230 a month. I had to drive over to get the car every time I wanted to use it and it was just an all-around hassle. I don't have what it takes for a project as intense as the '67 Lincoln Continental Coupe shown here but someone will complete it.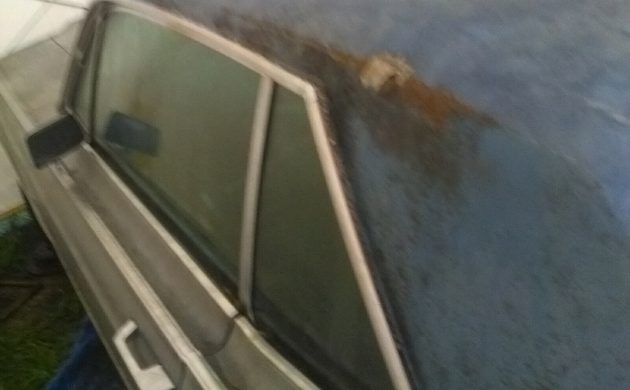 I should have mentioned the photos, they're really not even remotely good. My apologies to the seller, but they really aren't. They're blurry and most of them are cropped to only show a small portion of the vehicle. I realize that it's in a fabric storage enclosure and sometimes it's not possible to get good photos, but I have to believe that good photos will bring more money for a vehicle than bad ones will. If you can't get good photos of your vehicle by yourself, please don't just settle on bad photos. Never, ever settle on bad photos. You're selling a vehicle online where thee only way for a potential buyer to see it is from the photos that you upload to the listing. Ask a family member, friend, stranger, enemy, anyone – they'll take good photos of your car and it will sell for much more than you thought it would. You'll thank me later. Back to the car.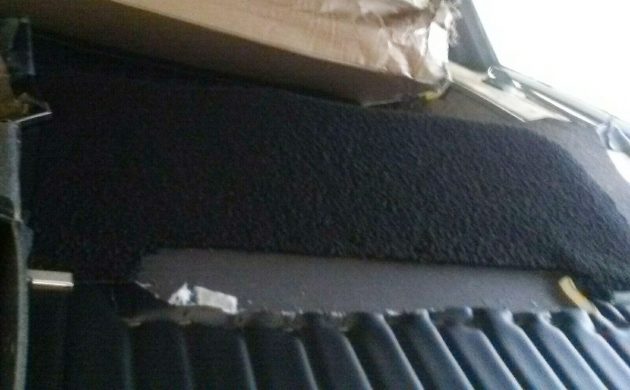 On that note, I think this may be an interior photo? I have no clue what it is but there weren't any interior-looking interior photos so I grabbed one that I thought may possibly be showing part of the interior. Although, what it's representing I have no clue what so ever. The seller does mention that there is an all-new interior with black simulated leather (i.e. vinyl), is that what those pleats are? Whoever owned this car seemed to be in the midst of turning it into somewhat of a restomod, they say that it comes with a lowering kit and airbags. Next slide…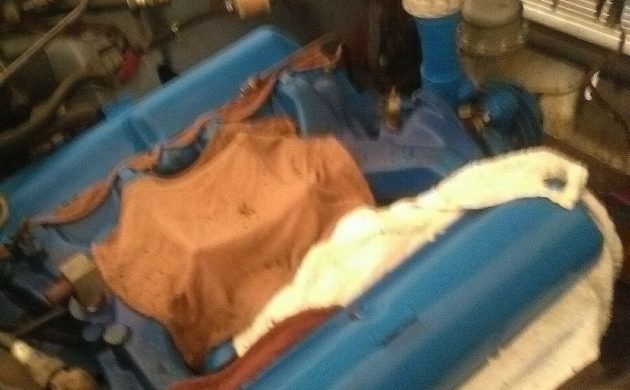 This is the engine, I think. They say that the engine is done, I'm assuming that means rebuilt? It would have originally been a 340-hp 462 cubic-inch V8. This one has new valves, water pump, and timing chain and it's sitting in the engine bay. There actually are quite a few new or rebuilt/restored parts, including a new gas tank, new motor for the power seat, new alternator, new fuel pump, and more. They mention rust in the floors and the trunk channel – hopefully that's it. The Lincoln Continental Coupe is a fairly rare body style and I hope that someone can bring this one back. They're such elegant cars, I'd restore it back to original spec, how about you?