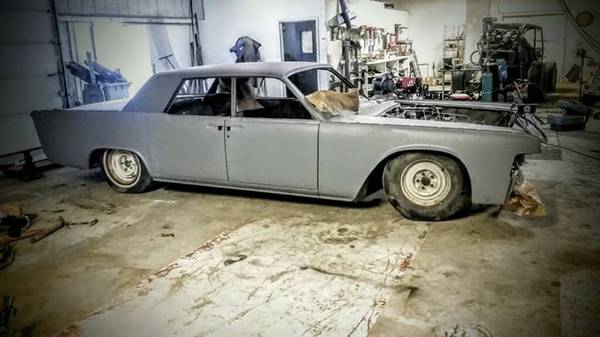 Sixties Lincoln's have been the subject of numerous high-end builds and customizations over the years. A lot of popular automotive television shows have featured builds on these cars. Actor Dax Shepard's personal '67 was featured in the movie Hit & Run and stole the show. It's easy to see why they are so popular: great styling, good stock power, room for at least five friends, a trunk that will hold pretty much anything along with suicide rear doors make these cars very fun. This particular car is a 1965 model. For sale here on craigslist in the town of Rigby, Idaho with an asking price of $3,800. This seems to be a pretty good bargain for a solid project.
This car seems to have a lot of the work done already.  The installed air ride system is a big plus.  Not only will it improve the handling, but it gets the car low, and will make it look great with big wheels.  The stance is already looking right even with steel wheels.  There are only two pictures in the ad, which is always a disappointment.  It looks like the interior and trim have been stripped.  Hopefully all the parts are still accounted for and in good shape.  The ad does state they have all trim, chrome and interior bits.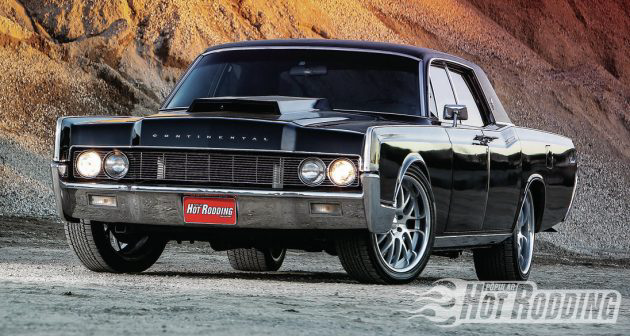 The ad for the '65 also states 95% ready for paint.  Not sure exactly which 5% is left, but these cars have huge flat panels which don't hide bad bodywork, especially when painted black.  Hopefully the body work and rust repair have been done right.  The car also includes a 430ci MEL (Mercury, Edsel, Lincoln) engine and C6 transmission.  If you have dreams of crating your own heavy-weight high-performance cruiser, this might be the right project for you.