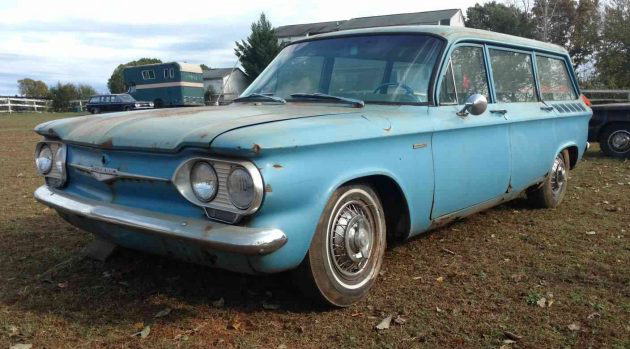 A very practical classic, as well as a relatively inexpensive one, this Corvair's life hangs by a thread at the moment due to the obvious rocker panel rust. It's a shame, because all the body parts are readily available, someone just has to be willing to do the work! This particular car, named "Pugsley" by its seller, is listed for sale here on eBay with an opening bid of just $695 and no reserve. It's located in Fredericksburg, Virginia.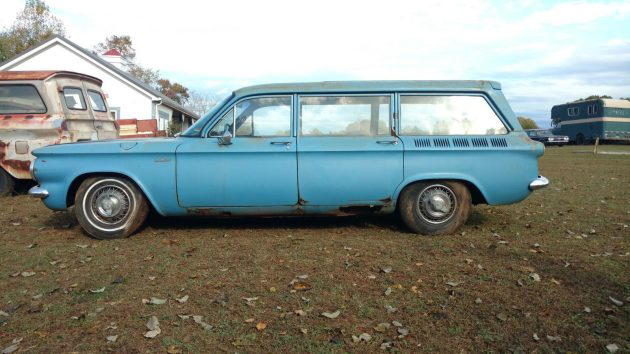 Try to look past those gaping holes for a moment. The Lakewood wagon to me is a really cool looking design, and when is the last time you've seen one on the road? They were only produced for two years (this is an entry year model) but can be the beneficiaries of a lot of later parts upgrades and modern solutions to Corvair problems. And if you are worried about handling, I found an article here that mentions someone autocrossing their wagon, so it can't be that bad! Note: standard Corvair wheel covers will come with the car; personally, I'd push for the wire ones and would even pay extra if need be.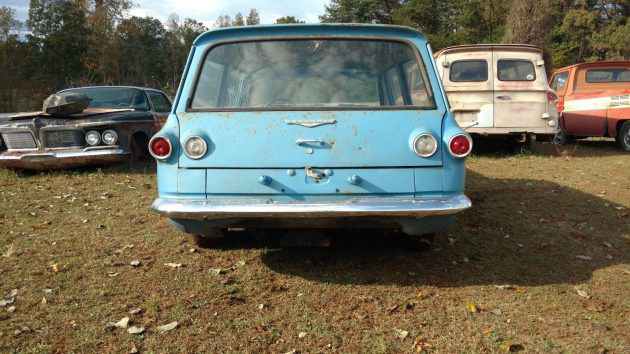 There's a useful tailgate back here, all the glass is intact, and honestly I don't see a lot of rust anywhere except in the rockers. Even the spare tire well looks pretty solid, with what I hope is only surface rust!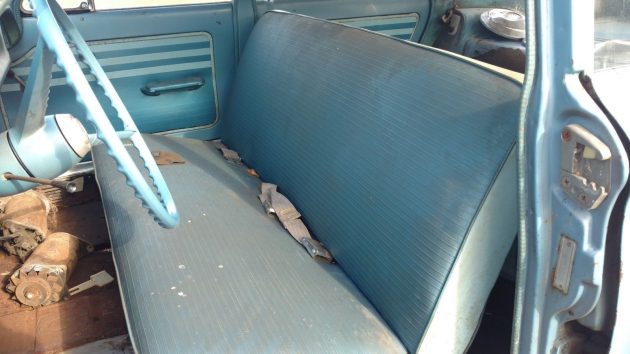 I'm pretty sure you are looking at the original paint as well, which means you can see all the damage without any being hidden. The interior looks like you could clean most of it up and leave it as-is apart from the carpet. The seller tells us Pugsley has 60,300.5 miles and has been off the road since 1973 or 1974 and has been stored in a barn since then. There have been some previous (non-original type) floor repairs and another small one is needed in the rear floor. There is also some rust in the front cross member that can either be repaired or replaced.
We don't know why Pugsley was taken off the road; the seller purchased him two years ago from the previous owner's son. I'm wondering if the generator on the passenger floor and the slack belt are clues. I do hope that the engine didn't overheat from a belt coming off; the fact that the belt is still here makes me hopeful. Anyone out there interested in giving Pugsley a home?