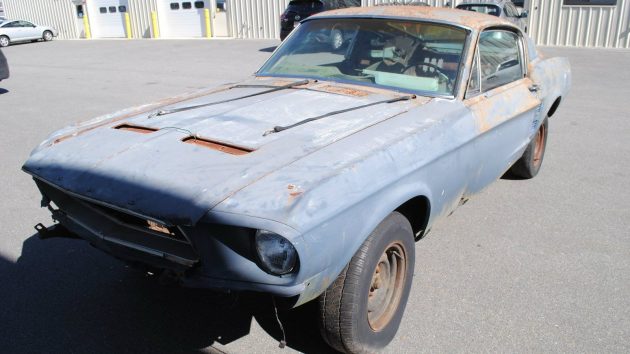 When the seller includes "pushes and steers" in the description of a barn find, you pretty well know you've got a job on your hands if you choose to buy it. This 1967 Ford Mustang fastback fits that description. Fortunately, we know it left the factory with a big-block V8 and a four speed, which would certainly make an interesting combination! It's located in Fairhaven, Massachusetts and is listed for sale here on eBay if you hurry, with bidding up to $7,000 at this point.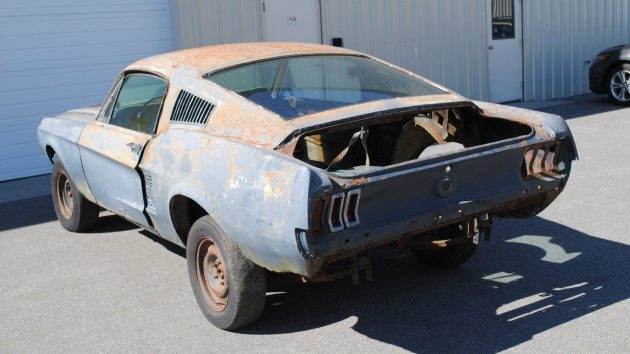 That rear suspension shows some interesting modifications we'll get to a little later. The shell is basically sound but there's a lot of surface rust and some rust through. I'm hoping that door fit is just a lack of latching, but I wouldn't want to bet on that, and two other doors ("better" ones) are included. The seller also does have the trunk lid.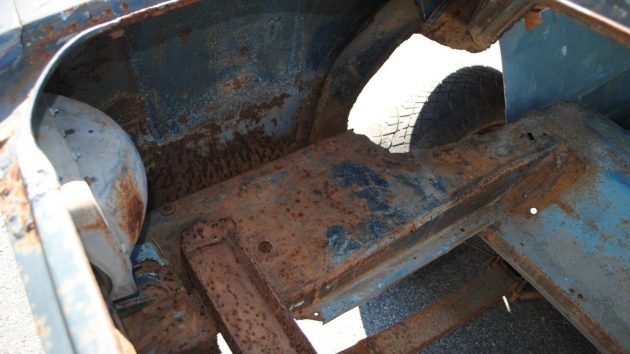 Now, about that rear spring mounting.  I don't think it left the factory with that I-beam in place.  I'm also betting there was an inner fender well. Lots of work to be done here! I don't think this one needs to be left alone cosmetically–I think the car deserves some floors and a trunk.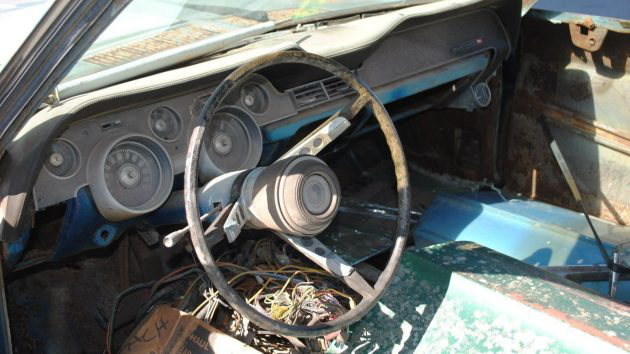 While there is a dash on the inside, again, you've got a lot of work ahead of you. That unusual vent on the lower right side means the car was equipped with air conditioning at some point, although you'll also see it's missing on the driver's side. The Marti report confirms this.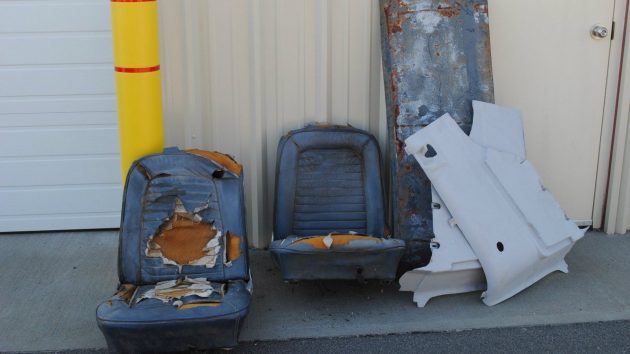 Here's the interior and some body panels that are included.  Is this a find for you?  Let us know!