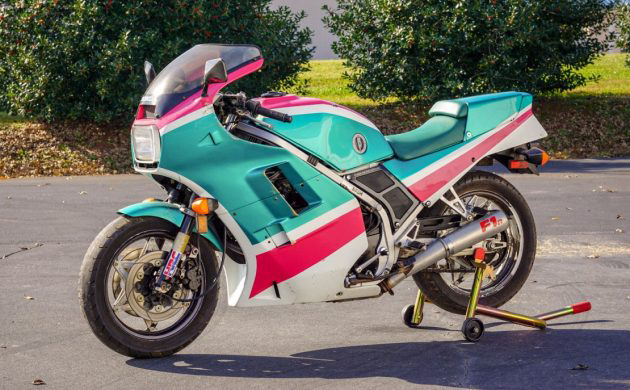 If you don't already know, Radwood is a traveling car show that has become a major attraction for fans of 80s and 90s enthusiast vehicles. From big-body Benzes to period tuner cars, the scene is augmented by period-correct colors and clothing, and this custom-painted 1985 Honda Interceptor VF1000R would be a welcome entry at any of their events. The seller calls the repaint "unfortunate" but I personally think it's perfect for the era. Find this barn find Interceptor here on eBay with a starting bid of $899 and no reserve.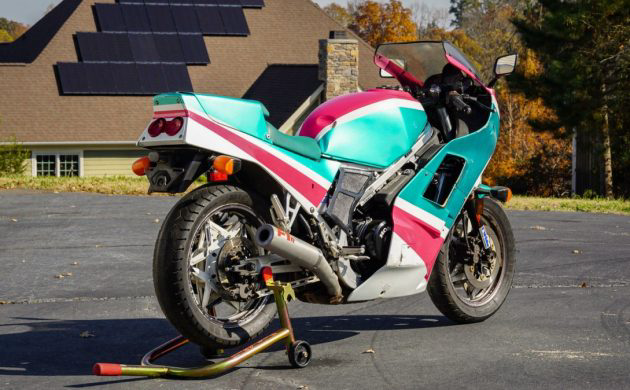 The VF1000R sported some major modifications over the standard VF1000F, which was already a formidable performer thanks to being a production-version of Honda's competition-grade superbike used in American Motorcycle Association events. The VF1000R added on the engineering feats of this platform, incorporating notable features like cams driven by the geartrain, with "straight-cut"-type gears. The heads were redesigned to increase compression, and the upper radiator utilized a "ram air"-type induction to provide cooling. The front fork was also unique, designed with the "TRAC" anti-dive system, manually-adjustable damping, and quick-release axle clamps.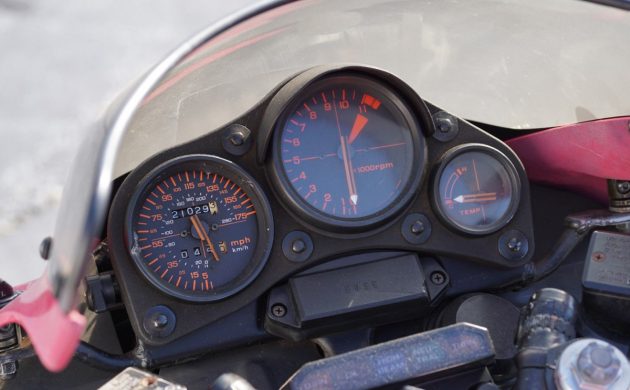 Like my Mercedes 190E 2.3-16, the European models got larger fuel tanks for use in endurance racing events. The R's also received the full-body cladding seen here, and U.S. models for '85 also suffered with the boring single headlight set-up. European models received the wicked dual-headlight design, which was later incorporated on U.S. models. This VF1000R has a mere 21,000 miles on the clock and some light damage to the fairing from a mild "lay down" incident. The seller notes it sat from 1986 until this year, thankfully without any gas in the tank. It needs tires but does start and run, but will also need a tune-up and other mechanical freshening.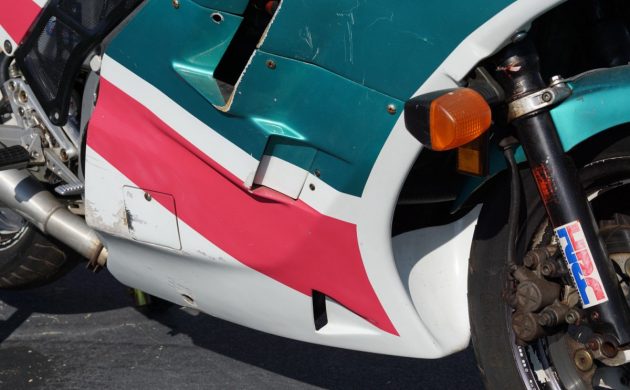 There's no doubt the VF1000R is a significant bike for Honda, even if road testers at the time complained about the seating position and weight of the bike. Street bikes with a clear link to professional-grade competition enjoy the same popularity of vehicles built to meet homologation requirements, and this barn find Interceptor would make for a wicked restoration project that would likely find lots of fans at any car or bike show of your choice. But please – don't paint it.