I'm a huge fan of the stacked-headlight fifth-generation Ramblers and this 1965 Rambler Ambassador 880 Wagon looks like a winner. It even has a manual transmission! I know, a manual in a wagon may not be ideal for most people but it makes this one stand out even more. This beauty is listed on eBay in Santa Monica, California with the bids reaching over $2,600, but the reserve isn't met.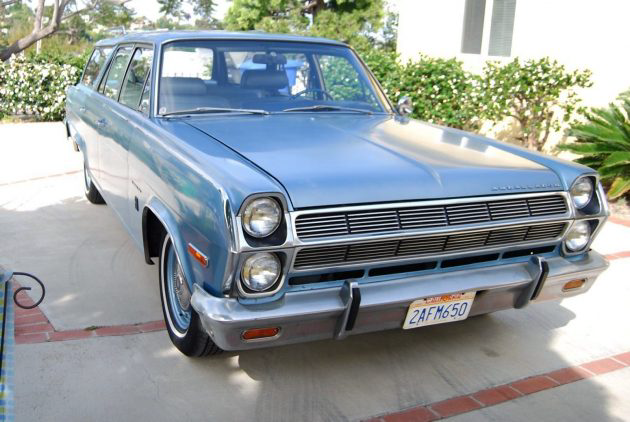 I don't know if I'd change anything about this car, it really looks like a winner to me. It's a one-owner, southern California car that was always garaged. It's hard to beat that trio. This is all original paint on this car and it has 169,278 miles on it. That's pretty amazing that so much of this car is original after being in the hot California sun for 52 years.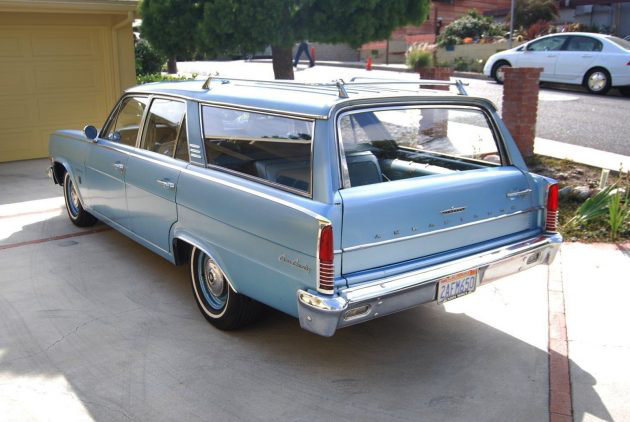 Other than maybe a couple of small dings, I don't really see a flaw in the body of this car. It's hard to believe that 1965 was the last year for the Rambler Ambassador name. The AMC Ambassador would be the next year's offering and 1966 was the last year for this stacked-headlight design, my personal favorite for the brand.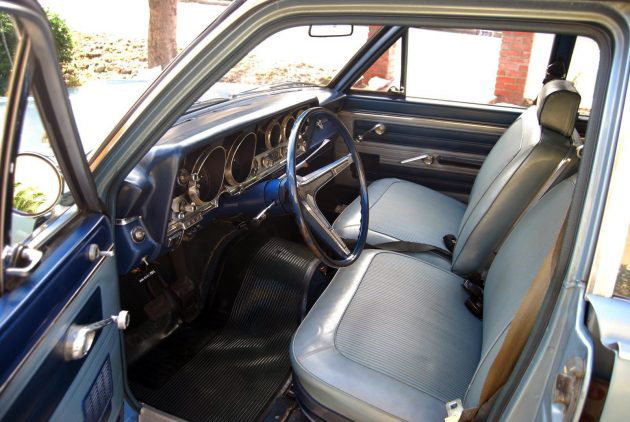 Bucket seats in a wagon?! I did not expect to see those in this base model 880 wagon. Almost everything from stem to stern looks as close to perfect inside this car as any that I've ever seen. The back seat doesn't look like it's ever had anyone back there. About the only wear on the interior looks like it's on the steering wheel and in the rear section, but the hidden third seat looks great. This car also has AC but there's no word on if it works or not. There are no engine photos but according to the seller this is AMC's 232 cubic-inch inline-six and they say that it "runs excellent". I haven't seen too many wagons from the 1965-1966 model years from Rambler/AMC. Have any of you owned one?