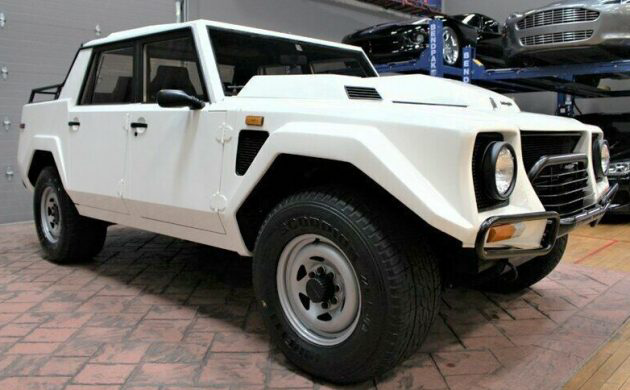 If you've seen one 1988 Lamborghini LM002 you've seen them all. Well, not quite but close since there were only around 300 of them produced over around eight years. This example looks as nice as you can imagine a car with an asking price of $349,988 would look. No, I don't have a clue how they came up with that asking price, but you can make an offer, too. It's listed here on eBay in Pennington, New Jersey. Thanks to Russell G for sending in this unusual tip!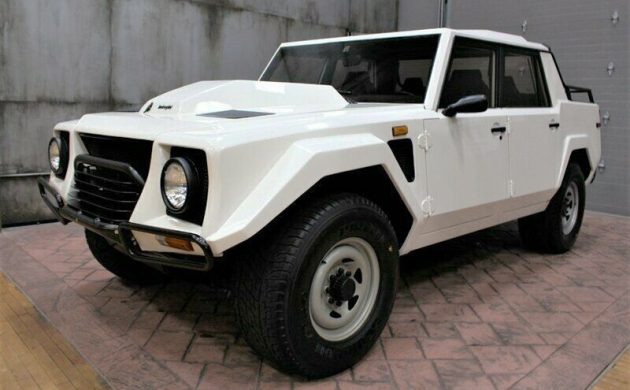 For a guy who is so heavily into oddball tiny vintage Japanese cars and other weird little vehicles, I really like these things. Of course, I liked them much better a decade ago when they were "cheap", relatively, like a hundred grand less than this. But that's always the case. If you can find a Dodge SRT-10 for under $30,000 today buy it, or any number of newer vehicles that are destined to become collectible: i.e., out of reach to those folks who could have and should have bought them a decade ago. Don't get me started on buying Amazon stock a decade ago.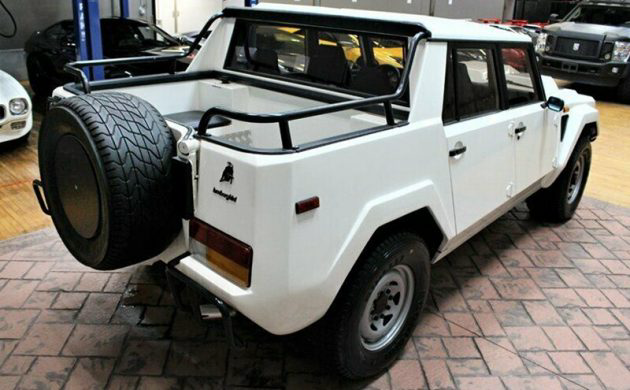 Speaking of Amazon stock, that's what the person who owned this rig may have been dabbling in, or how the next owner will come up with $350k to buy this one. That's only 117 shares of stock, by the way. Or, they're a sheik or other type of oil baron or trust fund baby, hedge fund manager, etc. And for the record, I'm not saying that it's a bad thing at all to have money, just the opposite. I like money, a lot. It's just that most folks don't have the opportunity to buy a vehicle for this amount of money. We're usually quibbling about how someone is asking $7,500 for their Dodge Dart and how most folks can't afford that anymore for a fun vehicle, and then this one shows up. I like the variety myself.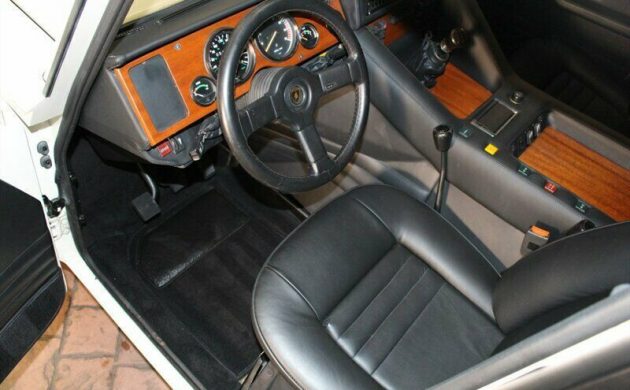 Speaking of fun vehicles, this Lambo is one of those vehicles that may be like a boat, in that the best day of your life is when you buy it and/or when you sell it. They aren't particularly easy to drive or to live with on a daily basis. But, a major cool factor is the manual transmission! These things are wicked and wicked huge at over three tons but they're only four-seaters, two in front and two in back.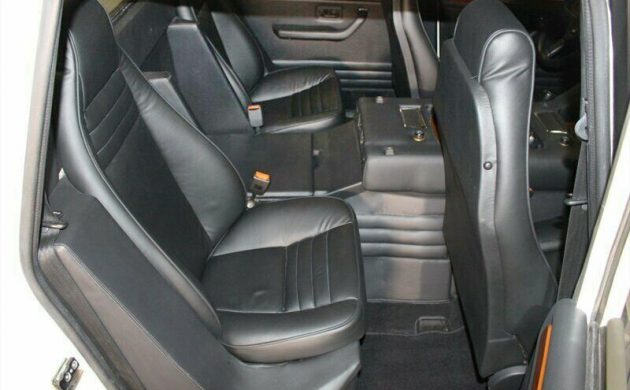 Unless you count the people who can ride in the back. Fun fact: they're about four inches shorter than a new Camry. I kid you not. The Camry is not an urban assault vehicle, for the record, but the LM002 was basically made for that purpose, or for almost any purpose that a person could think of. Jeff showed us three of them here on Barn Finds over the last few years, they're as interesting as it gets for me. The seller says that this one has basically been restored inside the out, and $100,000 has been spent on it. Check out the eBay link to see everything that has been done. For the record, Hagerty is at $279,000 for a #2 excellent condition LM002.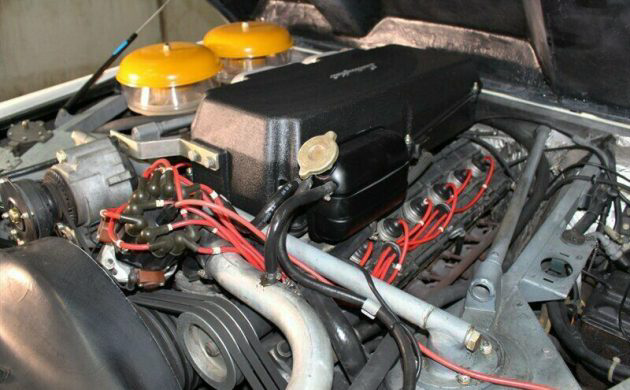 The engine is as scary as it gets, both maintenance-wise and visually. It's not a beautiful, typical exotic engine as most of you would have expected to see under that hood. It looks like it's all business and is a Lamborghini Countach-sourced V12 with around 450 horsepower. I have a Cayenne Turbo that could easily leave the LM002 in the rearview mirror, but once we started off across the desert, I'd want to be in this rig. What are your thoughts on this Lamborghini LM002? Cool? Fun? Waste of money? Must-have? Take my money NOW!? Let's hear those comments!