Most folks don't take little cars like this seriously, but the Crosley Autos are real cars and were the first to introduce several advanced features like the first mass-produced car with an overhead camshaft and 4-wheel caliper type disc brakes. The Hot Shot is the first American sports car as well as the smallest. The Hot Shot did very well in competition in its class in the early 1950s. It's very different from other Crosleys which are very basic economy cars. It's a door-less roadster with a dropped frame for a lower center of gravity, with semi-elliptic/coil springs up front and quarter-elliptic on the rear wheels for better handling. It also has a longer wheelbase of 85 inches. This Hotshot is listed on craigslist in Olympia, Washington for $4,500. Running Hotshots sell for $10,000 or more, so this could be a reasonable price. It's been parked since the 1970s. There are no signs of rust and it appears very original.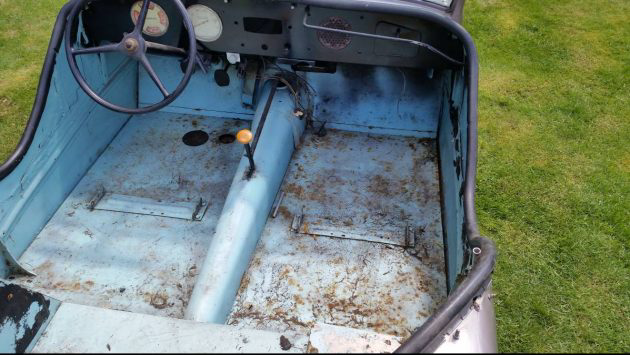 The seats are not shown but they are included along with the top and bows. The floor appears to have only a little surface rust.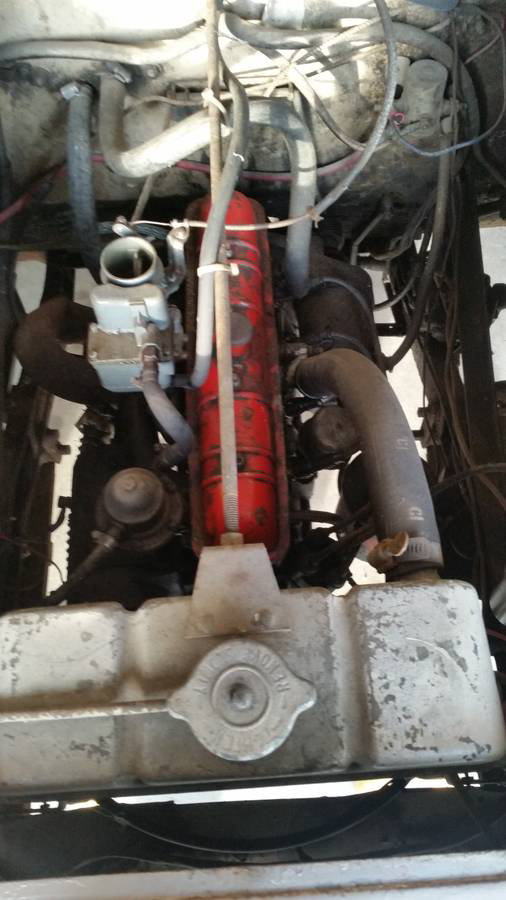 This is Crosley's more conventional cast iron block engine introduced in 1949. It's a 27 horsepower water-cooled 44 CID  inline-four cylinder engine with five main bearings and an overhead camshaft. It had a pressurized lubrication system and 10,000 RPM redline. This little engine will get you to sixty MPH in about a minute and transport you 77 miles in an hour. After Crosley's demise in 1952, this engine lived on because it was used for other applications like trailer refrigeration units. This engine was also very successful racing in the 750cc class in the 1950s.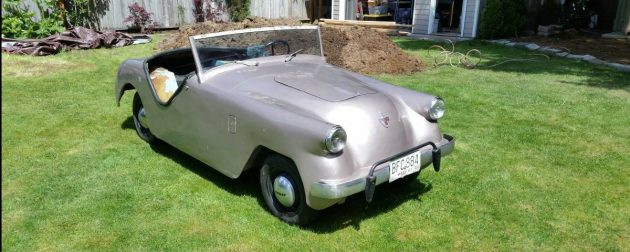 Those headlights remind me of the tail lights on a 1954 Ford. It's hard to take this seriously as a sports car, but it did win the first Sebring 12-hour race in 1950. Other cars covered more miles but with the "Index of Performance" handicapping rules and the Crosley's tiny engine, the Hot Shot came out on top. The MG TC was slightly faster but cost twice as much. It would be fun to get this running and drive it for a bit but you would have to be a dedicated fan to want to keep it for very long. They are rare, with only 2,500 built, but not terribly valuable. Still, one should be able to recoup their investment. It won't take up much room in the garage. Perhaps one could get this past a disapproving spouse by claiming it's a pedal car. It will be interesting to see what our readers think.