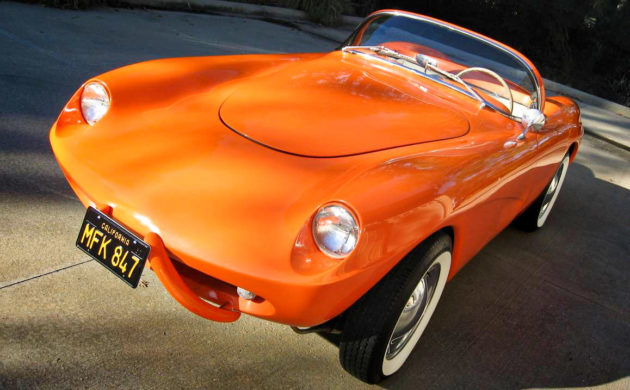 Kit cars are an acquired taste — which I happen to have! This 1957 LaDawri appears to be one of the few kit cars I've seen that has been absolutely assembled correctly — or in this case re-assembled correctly. Thanks to reader Levi A. for sending in this very orange find! It's listed for sale here on craigslist for an asking price of $19,900 and is located in Little Rock, Arkansas.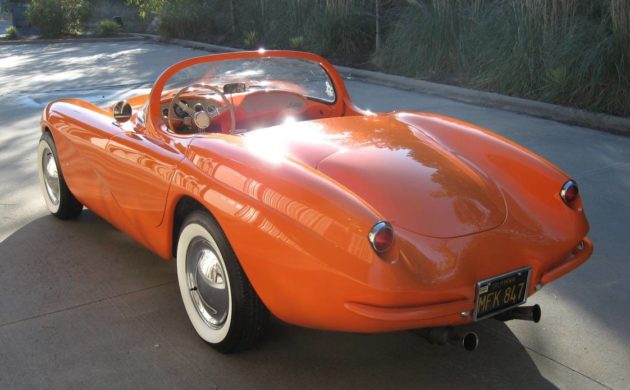 LaDawri Coachcraft was founded in British Columbia, Canada in 1956, but later moved to Los Angeles. Unfortunately, by 1965 the company was defunct. In between, they produced both front and rear-engined kits; Josh posted about a front-engined La Dawri Daytona project last May. Naturally, Geoff Hacker's website Undiscovered Classics does a great job collecting all the LaDawri data that's out there–I highly recommend checking it out, especially if you are interested in this orange beauty!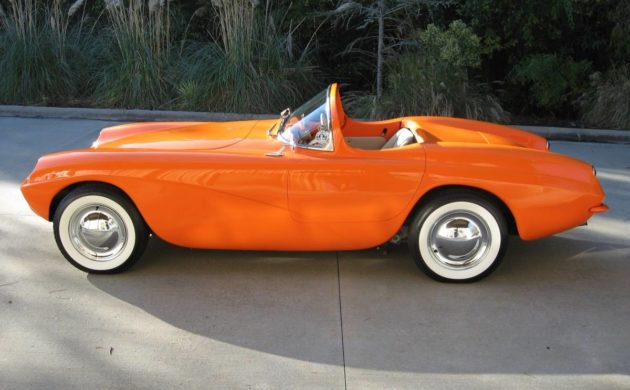 There's one catch, however, that I found while researching this post. It appears that this same car was for sale in September of 2019 for only $8,000. Now that doesn't mean that it's not worth more than that, but you probably should consider that according to that article the car had previously been for sale in 2019 for $12,000 with no takers. The current seller has certainly cleaned and detailed the car and added custom carpeting. It's up to you whether or not the car is worth the increased price, though.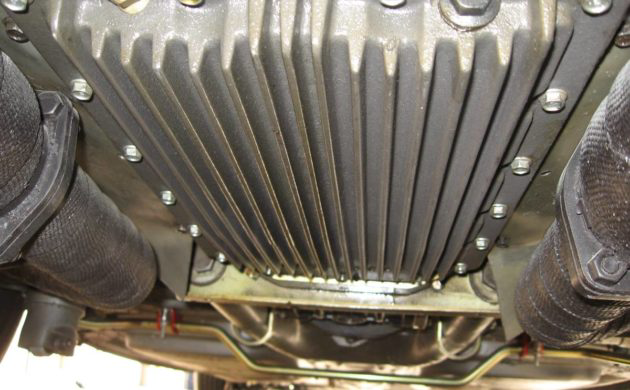 The underside of the car is as nice as the top. And yes, you are correct if you have identified that this isn't a Volkswagen engine as the kit was originally constructed with. A Corvair enthusiast purchased the kit in early 2013 and really reworked it, incorporating many custom touches in the process.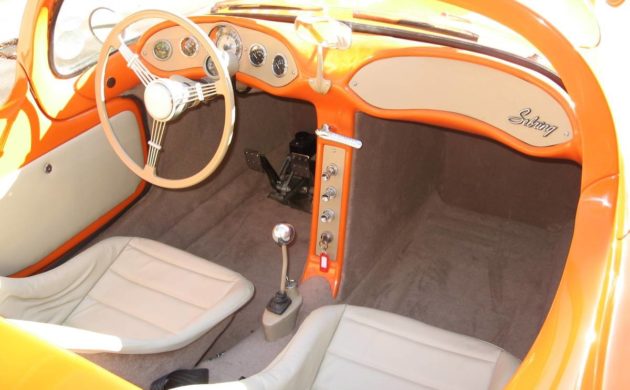 This is the unusual kit car example in that the interior looks every bit as nice as the exterior. The Chrysler "Sebring" script is a nice touch; interestingly one of the other Sebrings I found pictures of online has the same script in a similar location.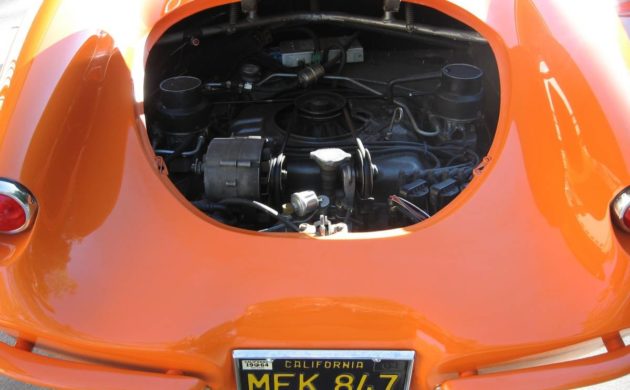 This is the rebuilt 140 horsepower Corvair engine the restorer fitted. That should be plenty of oomph to push this lightweight sports car around. What do you think of this unusually well-finished kit car? Are you juiced for it?