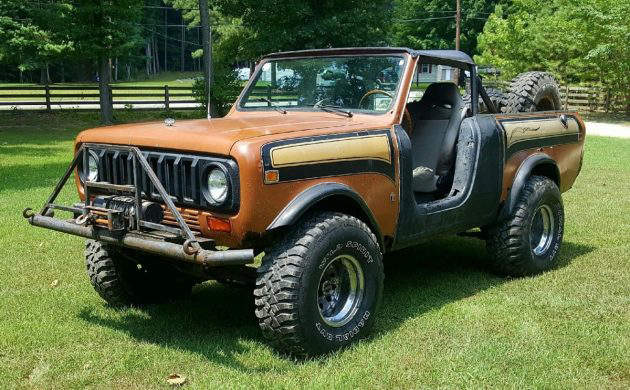 Are you familiar with the Scout SSII package? This rare option was initially developed by International Harvester stylist Dick Hatch. According to fourwheeler.com, "Scout Side Kick (SSK) became the working name as the prototype was developed…Eventually…Super Scout, which soon became abbreviated to SS and later SSII." This particular SSII can be found here on eBay with a buy-it-now price of $13,800.  Located in Gloucester, Virginia, this beast looks ready to handle whatever you can dish out.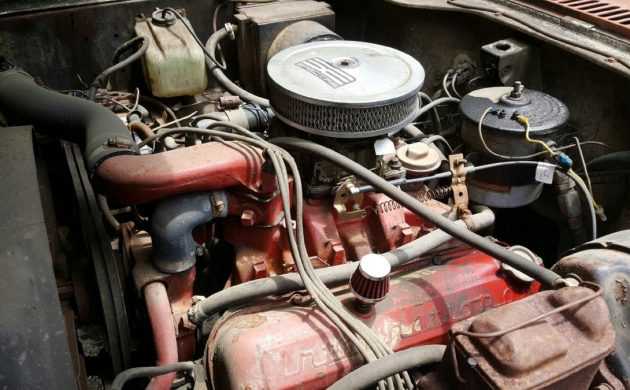 The SSII was a topless Scout featuring a rollbar and plastic door inserts amongst other touches. Featuring several powertrain options from the base 86 horsepower 4-cylinder to the Baja Cruiser which had the 345 cubic inch V8. The ad states the engine in this Scout is the original 345 c.i.d. with 4bbl carburetor. Said to only have 53,000 original miles, the unique SUV has a special-order 3-speed transmission with 3.73 gears.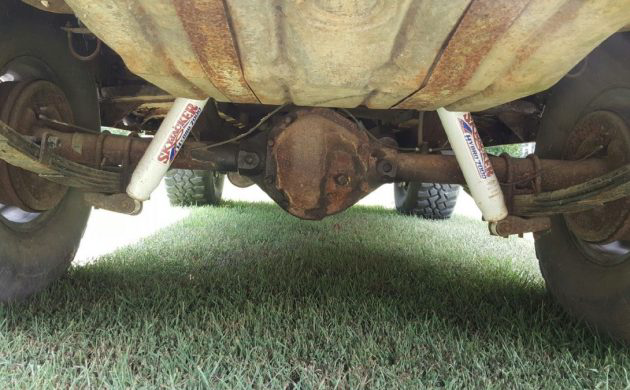 There isn't much information regarding the aftermarket modifications that have been done, but clearly there have been a few. You can see aftermarket shocks, lift, wheels and tires along with the front bumper. It looks like this Scout will go anywhere you want it to go.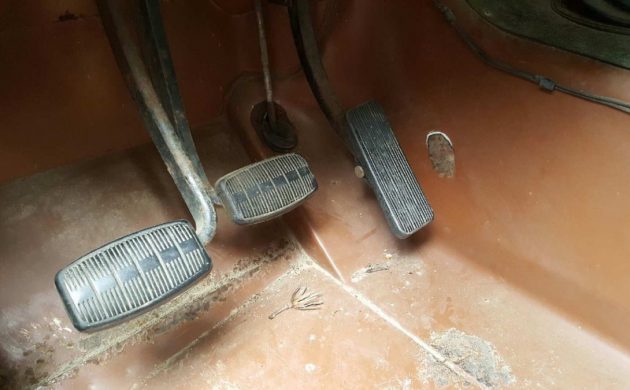 There are some detailed photos of the interior, but no overall shots. You can see in this photo, the floor pan looks like it is in good shape. No big rust holes and solid. There are also photos of the passenger floor, rear cargo area, and shift levers. There is some rust showing around the rear wheel openings, but overall, this Scout appears solid.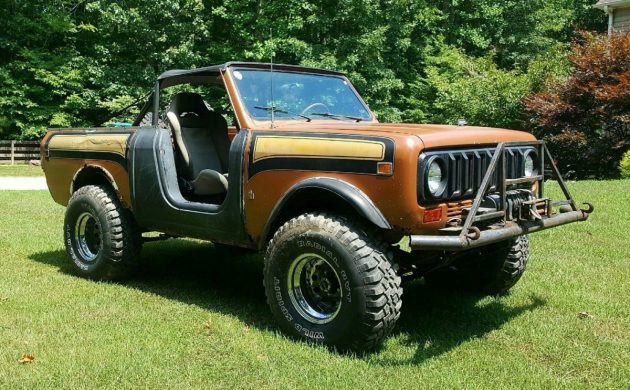 The SSII is an interesting vehicle with an even more interesting history. If you'd like to read more, check out this article here on fourwheeler.com. What do you think about this Scout? Let us know.
Have something to sell? List it here on Barn Finds!