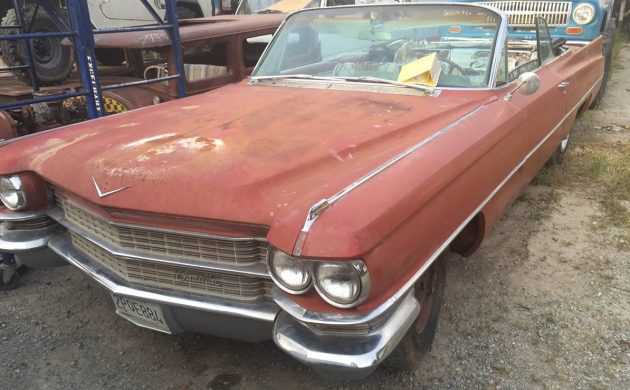 By 1963, the worst excess of Cadillac's late '50s/early '60s styling had been tamed. Cadillac was in line, at this point, for a long run of substantial sales success, with buttoned-down styling, that would last long into the '70s. And just such an example is this 1963 Convertible that is equipped with unique bucket seats, what Cadillac referred to as "sports-type" seats. It is located in Novato, California, and is available here on craigslist for $8,000. Thanks to MattR for this tip!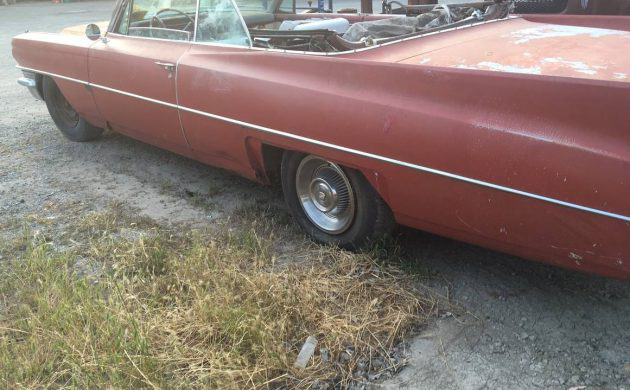 Cadillac offered two convertible models in '63, one simply referred to as the "Convertible" and the other being an Eldorado Biarritz. There is no specific identifier or an accompanying VIN but the assumption is that this is a standard convertible model. I encourage input from Cadillac aficionados that can help with further model identification.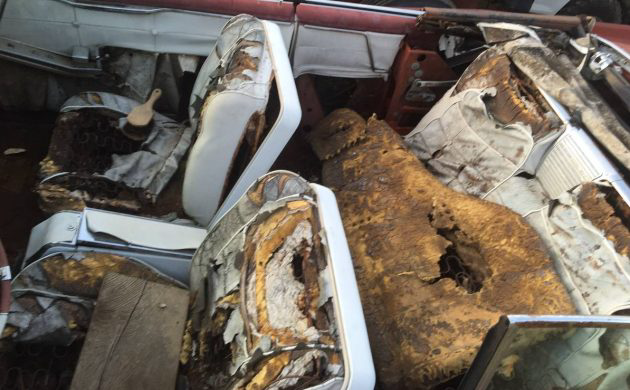 Well, now you know what happens when you park a convertible outside for an extended period of time and leave the top down. You end up with an interior that looks like this. Rare "sports-type" seats or not, the interior of this Caddy is one of the worst that I have witnessed. There's pretty much nothing there. While this convertible supposedly runs and drives, more on that later, one has to park their derriere on a board to facilitate actual operation. Nice! To add to the fun, the floor is starting to fall out too. Time for another board!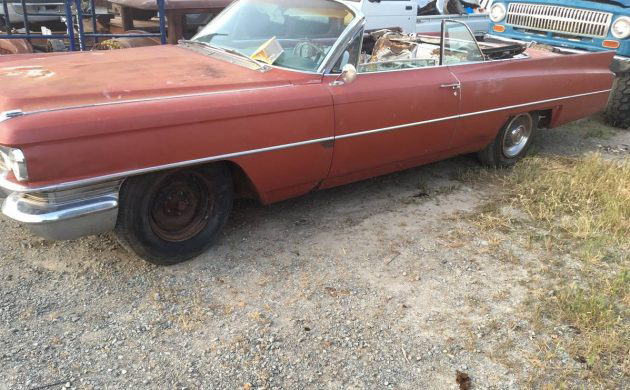 The exterior belies the interior. It's straight and appears to be mostly free of corrosion and deterioration; surprisingly so. The original finish badly faded but still provides coverage across this convertible's substantial flanks. The fender skirts, however, have gone missing as has the canvas convertible top, and thus the responsible culprit for the deleterious interior condition. The trim is mostly present though, and the chrome is reasonable still. It's recommended that a prospective buyer get a good look at the frame.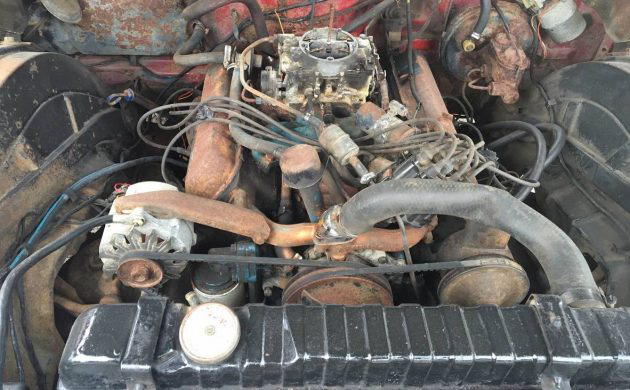 Under the immense bonnet of the Caddy cruiser is a 390 CI V8 engine that supposedly still runs and drives courtesy its 325 gross HP. If it does, then it does, and that's good news but the appearance makes one think this convertible has been sitting for a long time – actually twenty years states the seller. The radiator is showing signs of recent work however, the upper tank appears to have been repainted. As expected, the transmission is the typical Hydramatic, automatic unit.  It's easy to assume that the engine will need a teardown and rebuild.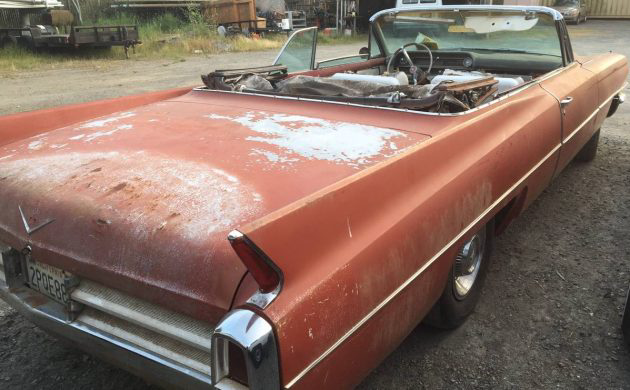 The seller gives little detail regarding his Cadillac other than to say, "Needs full restoration. It will need the normal restoration stuff floors interior exterior paint top". Yes, that, and then some. And $8,000, just to get your foot in the door? That's a pretty steep hill to climb right out of the gate – and it's doubtful that the "sports-type" seats really engender a value premium when they are nothing more than "sports-type frames" at this point and nothing more. Any way you cut it, this will be an out-sized project for no reason other than the immense landscape that will confront the new owner. And that's before you get into the real nitty-gritty. What do you think, up for this colossal Cadillac challenge?