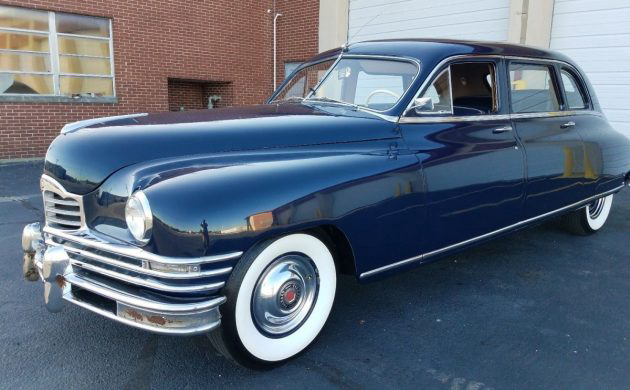 The owner of this 1949 Packard Custom Eight states that the car is not perfect, but it does appear to be in nice condition, and it has also had a substantial amount of work performed on it. The owner has now decided to sell it, and you will find the Packard listed for sale here on eBay. The Packard is located in Memphis, Tennessee, and is being sold with a clear title. At the time of writing, bidding has reached $9,210, but the reserve hasn't been met.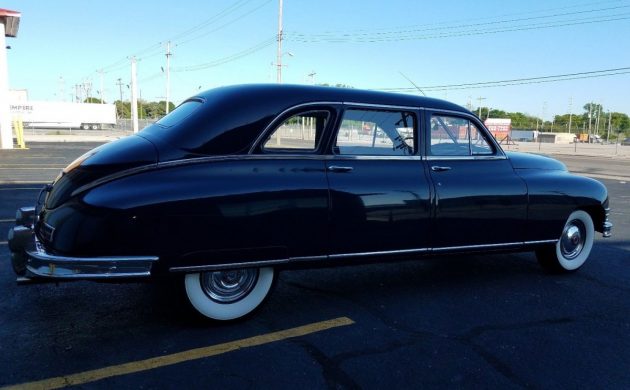 The owner describes the paint as being 8 out of 10, but it still looks good in the photos. Some of the chrome is peeling, but it is essentially undamaged, so those parts, such as the front bumper, could quite easily be restored. I did notice that the driver's side rear hubcap is missing, and I'm not really sure how difficult a replacement will be to source. However, there are a number of Packard car clubs across the country, and those organizations are usually a good place to look for such things.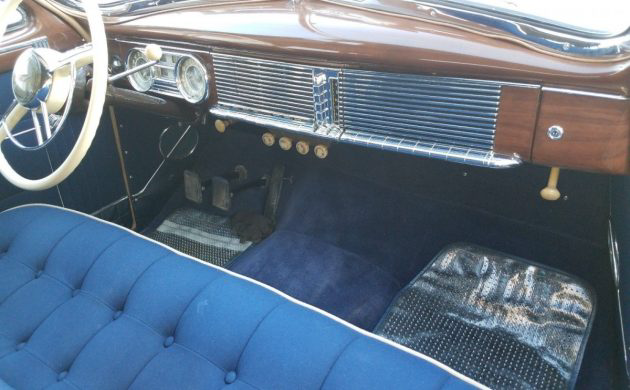 The owner states that the interior has undergone a restoration, and is trimmed as it was originally. I wasn't 100% sure about the seats, so I've done some research and can confirm that this is correct. It does present very well, and the dash and headliner are both in first class condition. I can see one small piece of warped trim just below the windshield, but it looks like it will be an easy fix.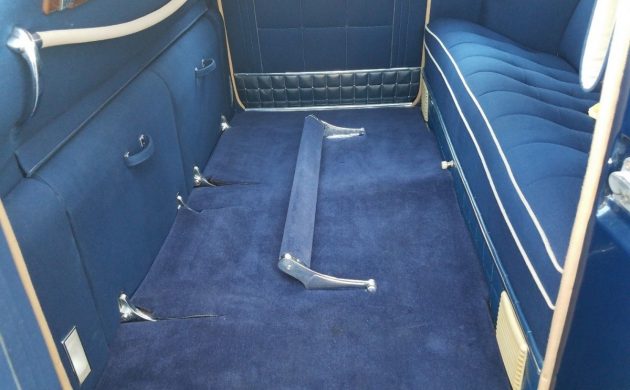 Rear seat occupants certainly don't miss out in this Packard. The seat looks fantastic, and the foot-rest on the floor is also a nice touch. Located in the back of the front seat is a pair of fold-out "jump seats," providing a pair of extra seats. Mind you, they don't look anywhere near as comfortable as the rear seat.
Under the hood is the original 356ci straight-eight engine. This is backed by a manual transmission, but I am unsure whether this is the 3-speed or the 4-speed overdrive transmission. What I can tell you is that both the engine and transmission have recently undergone a complete rebuild. The car is also sitting on new white wall tires, and the brakes and suspension have also been rebuilt. The seller states that the car runs, shifts, and brakes well.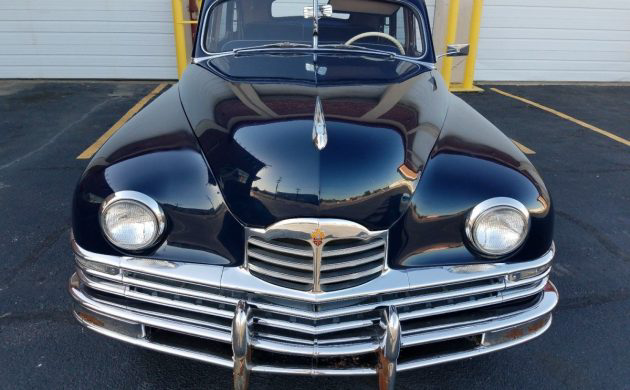 Packard Custom Eight Limousines don't come onto the market very often. I do know of two that have sold recently, but the prices have not been disclosed. As a result, I am forced to look elsewhere for potential values. NADA doesn't list the car in its guide, but Hagerty does have it. They list a #2 car as being around $26,200. This is a nice car, but I don't believe that it is in #1 condition. However, it doesn't look like it will need much work to achieve that condition, and I really think that it would be worth it simply because this is an unusual and luxurious car.
Have something to sell? List it here on Barn Finds!