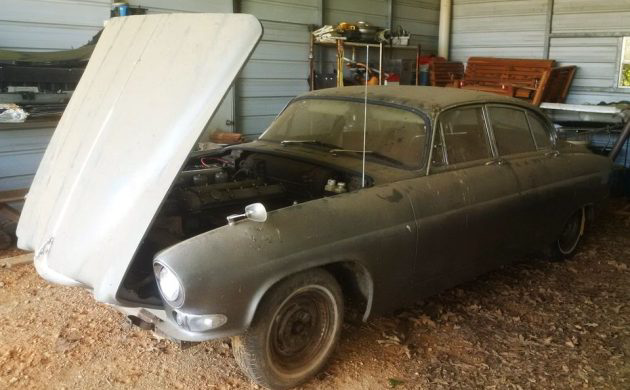 When it comes to classic Jaguars, there's almost a boredom that sets in with regards to the models you're apt to find lingering in barns and sheds. Almost always, the E-Type pops up as the usual suspect, followed by the XKs and of course, the always not-running XJS. This is a rare find, however, with a 1965 Jaguar Mark X, or Mark 10, appearing for sale as a highly original specimen requiring restoration. The seller has listed it here on Facebook Marketplace for $19,500 in Paducah, Kentucky. When's the last time you saw a long wheelbase model like this hiding out in a barn?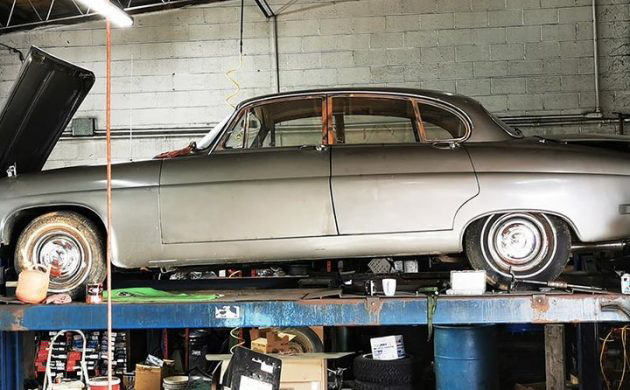 The Mark 10 was Jaguar's flagship for many years, later known as the 420G. This was a seriously cool car, featuring striking bodywork, a cavernous interior, and the 3.8-litre, triple carb'd mill lifted from the contemporary E-Type. Jaguar had big plans for this model, as most manufacturers do with flagship cars, but it didn't achieve the lofty goals the company set forth. It was a bit of a swing and a miss, as Jaguar certainly put all of its weight behind it. While the S-Type tends to get all the love in terms of being the most desirable of the vintage Jaguar sedan, I'd go for a Mark X in a heartbeat.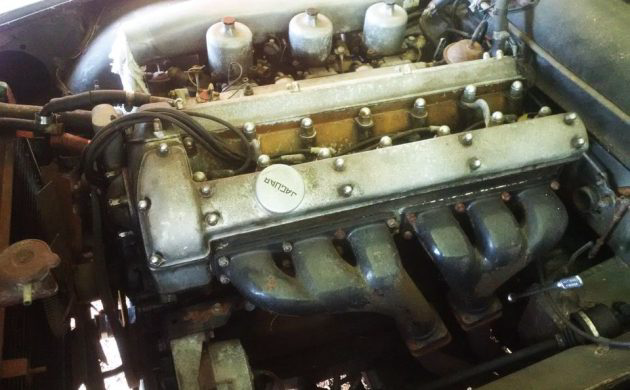 One of my personal favorite features of a vintage or project car is a sports car engine dropped into a sedan. That's a lot of the motivation behind diving into my most recent project, which I'll unveil soon, as it features the drivetrain from a Supra dropped into a plain-jane vanilla sedan. Seeing the E-Type engine in a four door just feels right, and while this big body sedan will never be a handler, the Mark X did come standard with an independent rear suspension (ironically, much like the project car I'm about to dig into). Even cooler? You could specify a manual transmission if you wanted to make it even more of a Q-ship.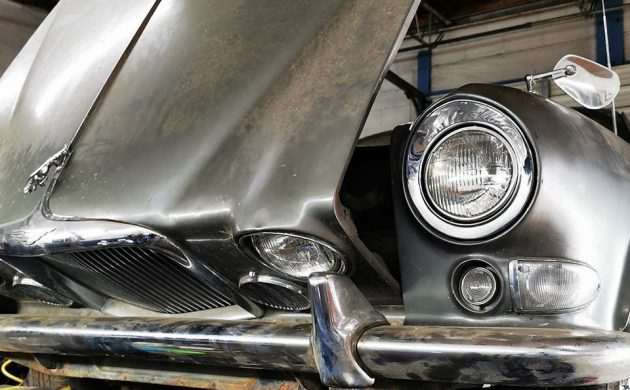 The seller claims the bodywork is in good shape, and at least with what we can see in the photos, there's little reason to dispute him. The chrome even looks surprisingly nice, and according to the description, it comes with every piece of its original exterior adornments. To me, that indicates the Jaguar was disassembled at one point in time, as most sellers only mention this if it looks like some pieces have been removed. The listing also claims the cardinal red leather interior remains in excellent condition, and what a pretty color combo that must have been when it was showroom new. It still can be, with the appropriate amount of TLC. Would you restore this rare Mark 10?