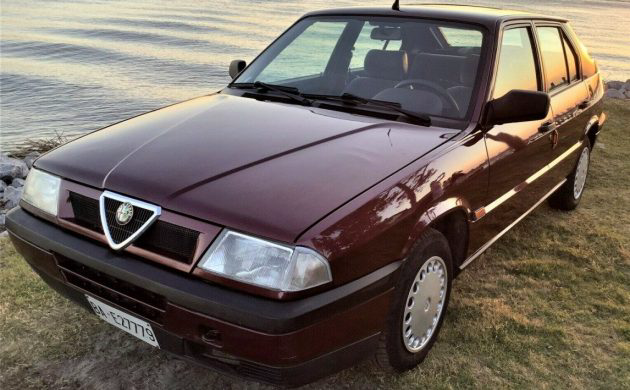 Alfa Romeo's on again and off again presence in the U.S. has been palpably felt over the years as the result of a whole host of performance-oriented cars. And while the future for Alfa is unknown in light of the proposed FCA-PSA (Stellantis) merger, there are plenty of older Alfas where we can regale in the memory of their sporting attributes.  And here is just such an example, a 1993 Model 33 Boxer. It is located in Mount Pleasant, South Carolina, and is available here on eBay for a current bid of $3,550, twenty-five bids tendered so far.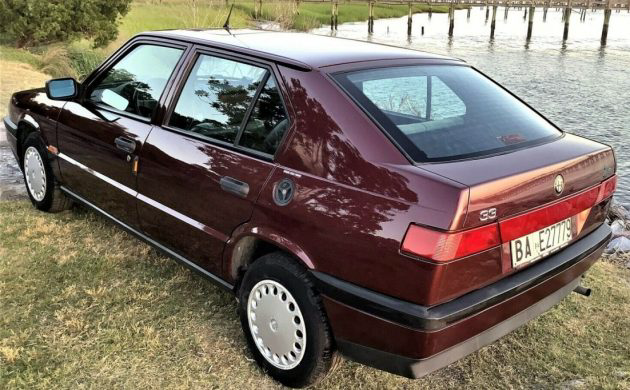 The Model 33 was produced between 1983 and 1994 with total production reaching approximately 1M examples. Body styles included a four-door hatchback and a station wagon. While FWD in standard mode, a 4X4 version was offered as well. By 1993, Alfa sales in the U.S. had tapered off considerably as the Italian carmaker was on the verge of ending exports to America entirely.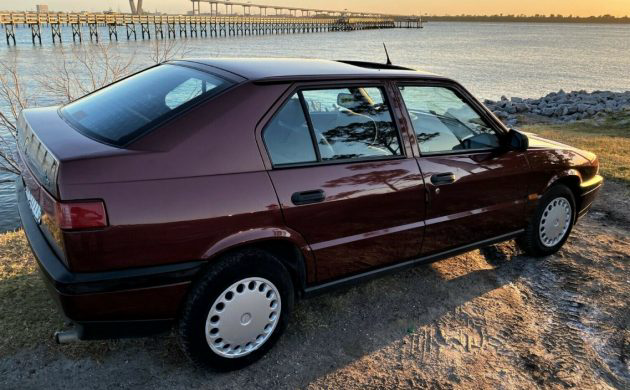 The seller, who is David's Classic Cars in Mount Pleasant, South Carolina states that this Alfa was a one family-owned car, originally from southern Italy.  That knowledge, and the fact that this Alfa is wearing what looks like European Union tags, caused an initial start in my thought process around acquisition and titling but the seller states that he does have a South Carolina title, so registration shouldn't be a problem. The seller adds that he couldn't find another 33 for sale in the U.S. and all of the listings that I uncovered were for European based cars. The listing for this Alfa is pretty detailed and it is appreciated! The seller doesn't describe this Alfa's exterior attributes but the images do the talking and do it well! Even with 92K miles of use, the burgundy finish has plenty of depth and sheen. As for body damage or corrosion, there is no sign of either malady – rust being a common complaint about this model and other Alfas as well. Even the black plastic bumper strips are still true-black, no sign of fade or wrinkling.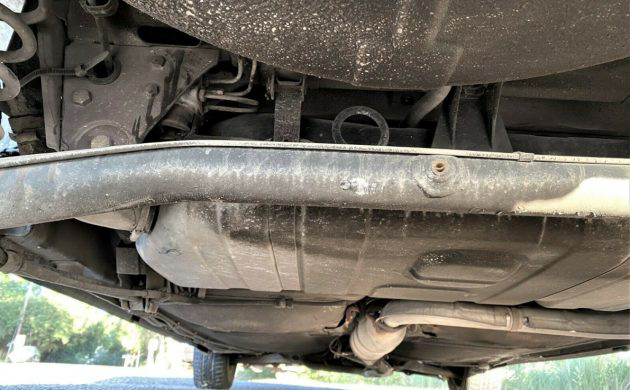 Speaking of rust, note the underside of this Alfa, none is visible, it's really in amazing condition!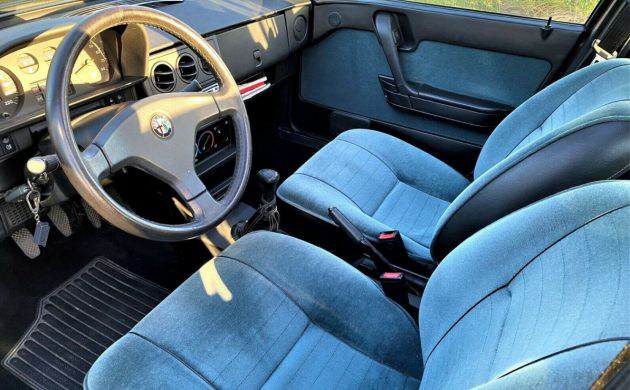 The interior's gray cloth upholstery is as nice as the exterior's finish. It is the type of fabric that usually shows signs of wear but none is visible and that's a surprise considering both the age and the mileage. It's the same story with carpet, it appears to have been trampled upon by very few feet. The instrument panel has a typical Italian purposefulness about it, nothing gimmicky or ersatz.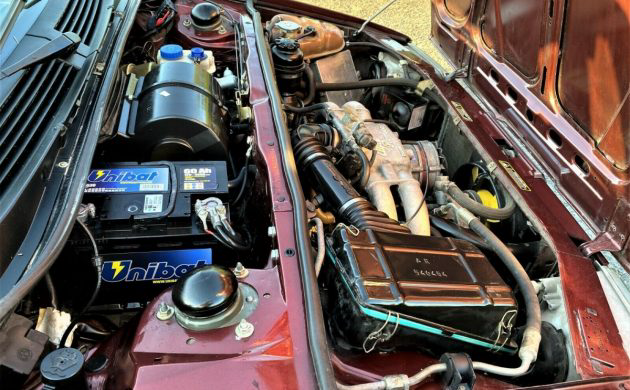 What makes the Alfa Romeo 33 Boxer is its "Boxer", horizontally opposed, four-cylinder engine. It develops 89 HP from its 1.35-liter displacement, pretty efficient! The seller describes this Alfa's operating characteristics as, "Great fun to drive with typical Alfa characteristics, she handles like a sports car, brakes with confidence and performs like an Alfa". That's a pretty positive assessment. Of course, a manual transaxle is in place, a five-speed unit to be exact. I have to add, servicing that boxer engine has to be a "skinned-knuckle" sort of affair!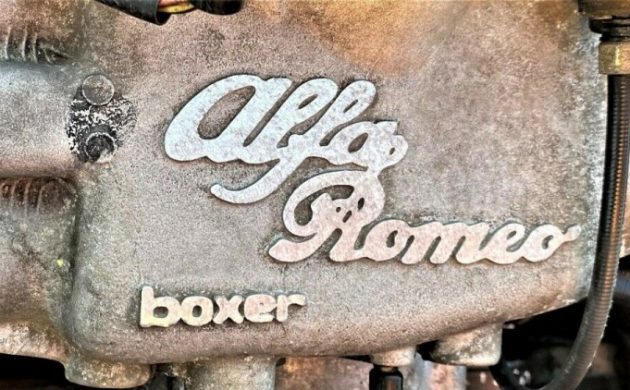 The seller states deep in the body of the listing, "The reserve is set very reasonably considering the condition and rarity of this model".  I was a bit chuffed at finding that little tidbit as the intro to the listing claims, "NO RESERVE ONE FAMILY OWNED". I like this car, quite a bit actually, but my "caveat emptor" radar got turned up a notch when I read that. I was going to suggest that this Alfa could be quite the buy, but now I'm not so sure. On face value, it seems like quite a find, however. Anyway, I'm no Alfa Romeo expert so let's hear from those of you that have some familiarity with this model, what do you think, is this one to consider?