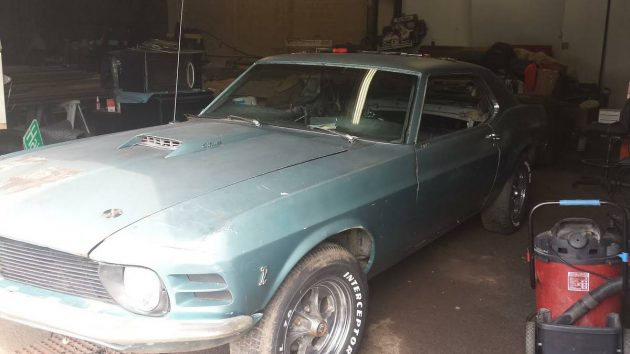 You have all heard the old adage "Don't buy the story.  Buy the car."  Well, that old adage is harder to live by since the rise of the documentation you can order for select types of cars.  So many times, we see an owner trying to use a build sheet or some other type of documentation to prove rarity based on some production figure.  The Corvette market is notorious for this, advertising that a car is ultra rare because it has a type of interior that buyers hated.  To most, rarity means nothing unless it has to do with a desirable body style, or a powerful engine/transmission combination.  This 1969 Mustang coupe, which is for sale on Craigslist in Duluth, Minnesota for $8500, is a curious case of a Marti report setting the asking price for the car based on perceived rarity.  Many thanks to Dave P. for the tip on this interesting project.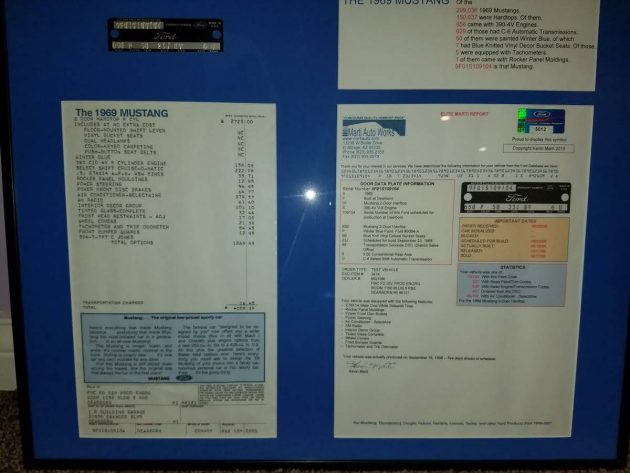 Ford products are most often documented by a gentleman named Kevin Marti.  Marti has at his disposal the factory records for all Ford products made between 1967 and 2012.  For a fee, he will provide you with documentation on your Ford product, from the options to the dealership it was delivered to.  As you can imagine, this information gives an owner guidance as to how a car should be restored and provides a more detailed picture of the car's history.  That is all well and good, and is a service I'd love to use if I bought a Ford of that vintage.  However, he also provides a sidebar in the report that lays out how many cars were built with each option your car was built with.  If your car was a 1969 Mustang with a 429, radio delete, heater delete, and the destination was Holman-Moody, then you really have some rare options that all point to something bigger.  However, if you are making the claim that your car is rare because it was only one of three built with baby vomit brown interior, a six cylinder engine, and a three speed column shift transmission, then you need to rethink your marketing plan.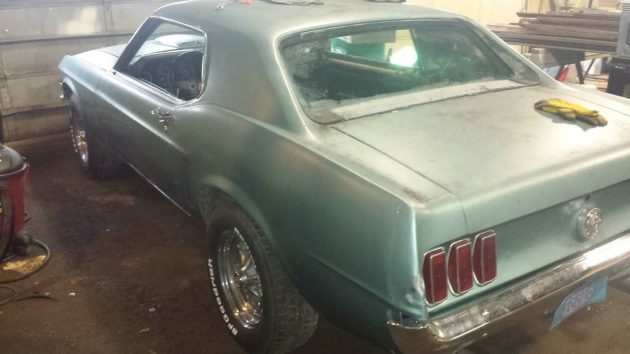 The car we are discussing could be a really nice car.  It was ordered by Ford's Dearborn Engineering Facility in 1968, and the owner says that Marti told him that it was only one of three 390 ci engine cars at this location in addition to being one of three in this color.  At any rate, the car was well optioned.  It had a 390 ci engine with a four barrel carburetor, a C-6 automatic transmission, a standard 3.00 axle, air conditioning, power front disc brakes, power steering, and a tachometer.  Cosmetically, the car was painted in winter blue, and had light blue bucket seats with the interior décor group.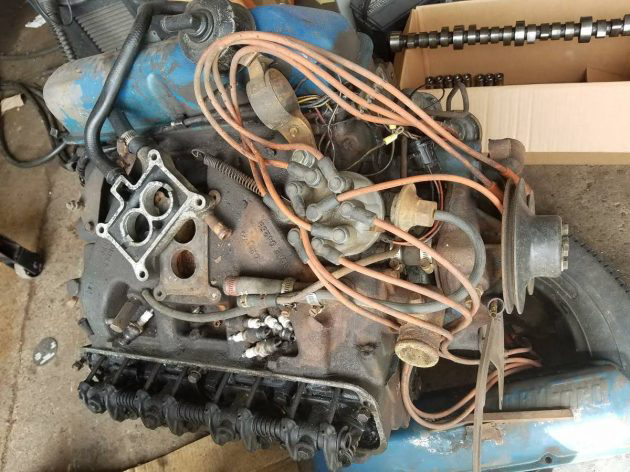 As for the condition of the car itself, the owner is not very descriptive.  He says that he has replacement floor pans (you know what that means…), but the frame rails are good.  He also has a replacement lower dash panel because someone drilled out a hole for fog lights.  I am guessing that he means a hole was drilled for a switch.  The engine he is providing with the car is a 1970 dated 390, and he also has a date correct C-6 automatic as well.  He will sell you a set of 428 Cobra Jet heads and exhaust manifolds if you'd like, but those are not included in the sale.  Also for sale but not with the car is a date correct Holley carburetor, which he will sell for $850.00, and a date code correct intake from a "famous Grand National mechanic."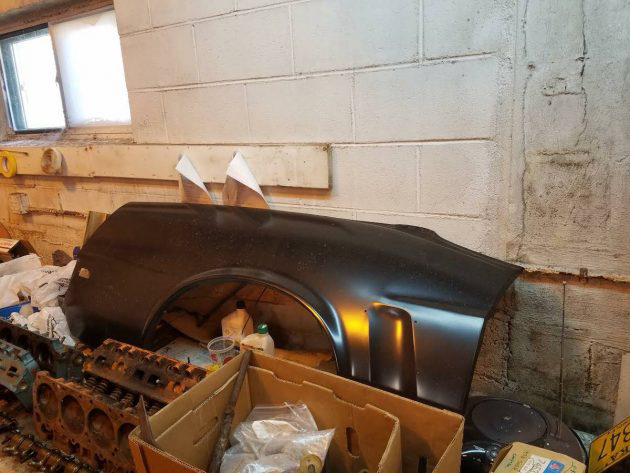 He also has a laundry list of parts for the car, with many in new old stock condition.  While he doesn't clearly state that the extra parts come with the car, or are purchased a la carte, what he does have is impressive.  For starters, he has all the parts to replace the air conditioning system, with many of those parts being new old stock.  He also has a set of NOS front disc brakes with rebuilt calipers, and too many other parts to list.  The car is missing the deluxe décor interior and rim blow steering wheel (?).  Whatever else is missing is kind of cloudy.  Perhaps interested buyers should phone or visit before getting serious.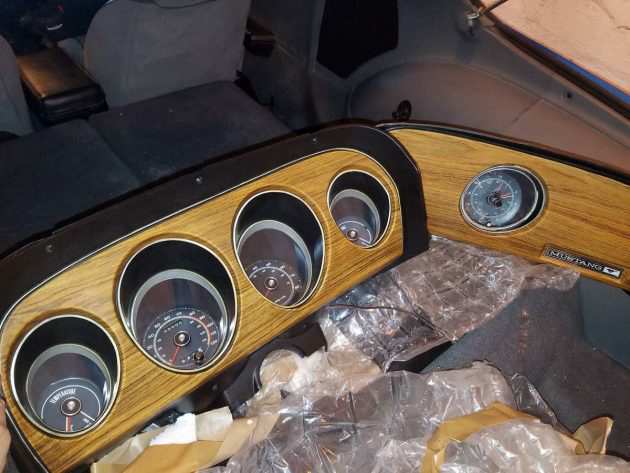 The parts he does have are, for the most part, really nice.   Its obvious that the owner spent a lot of money, time, and effort to track down many of the parts needed to eventually restore the car.  If it was restored by someone, it would probably be fairly desirable.  Most of the body appears to be in fairly good shape, but we only have a set of not very detailed pictures to go on.  The engine and transmission combination would make it a good road car, and the color is really appealing on the notch back body.
What hurts his chances for selling this car at that price is the reason he is selling it for that price: the Marti Report.  The report states that the car is unusual in that it was first transferred to Ford Engineering.  If we knew why it was there, it might help with the sale.  Unfortunately, we have no idea why this car was important.  Perhaps one of our many readers who are Ford experts could shine some light on this.  I have read that people who worked at Ford facilities around the world were offered leases on cars at favorable rates.  Could this car have been ordered by someone who happened to work at this facility?  It seems to be optioned out as a great driver.  If it were a test car, then why would it have so many options?  For the Marti Report to increase the value, the car would have to be built for a specific, documented purpose that would interest buyers enough to pay a premium.
I like the car, and think it would make someone an awesome Mustang when restored, but I am not seeing how the Marti Report makes it worth more than a car sent to a dealership in Toledo.  I hope it finds a good home, and is back on the road soon.  It is an interesting car with a good story.