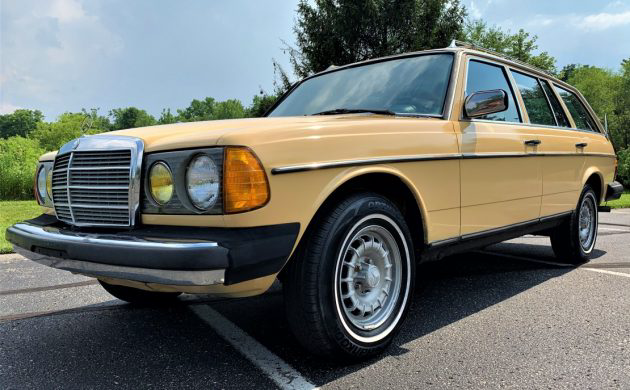 Mercedes-Benz's W123 chassis has a reputation for being dependable, especially when equipped with a diesel engine. This is especially impressive when you consider the fact that the OM617 engine found in vehicles like this 1983 Mercedes-Benz 300TD Wagon available here on eBay made it the world's first passenger car to feature a turbocharged diesel engine. Talk about getting it right on the first try!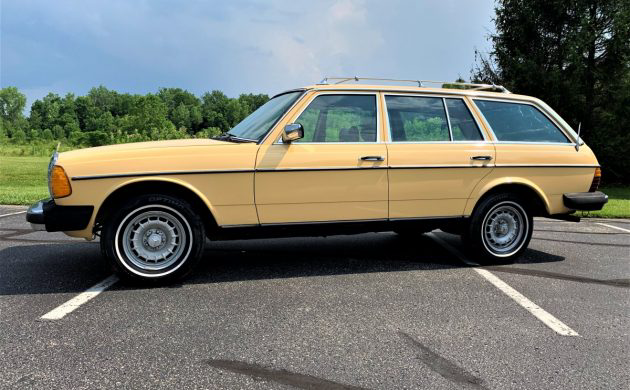 This wagon is available in Carmel, Indiana with a clean title. There isn't a ton of history about the vehicle's history, but the seller does note that it was "thoroughly enjoyed and driven over its nearly forty years since originally leaving the showroom floor."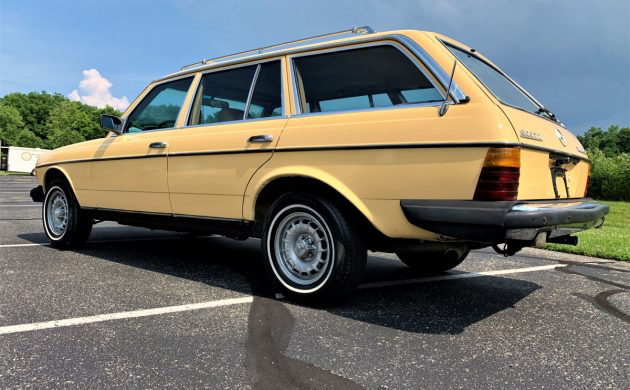 While these Benzes have a notoriety for mechanical prominence, they are also known for having rust issues. Luckily, that isn't the case with this one, as the seller notes that the undercarriage, wheel wells, rocker panels, and jack points are all rust-free. It also has a handful of newer items that benefit ride quality, including rebuilt rear suspension, rebuilt brake calipers, new brake rotors, and new brake pads with new sensors.
The interior is complete and the seller notes that it was never smoked in. Most of the creature comforts work, but due to a leak in the vacuum-actuated system that controls some functions, there are issues with a few of the power locks and windows. Additionally, the air conditioning system needs a recharge, and sometimes the fuses for the windows and climate control will fail.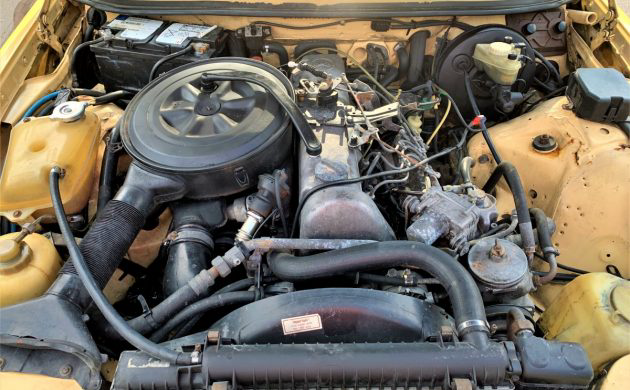 Under the hood, there is the previously mentioned OM617 engine, which is a turbocharged inline 5-cylinder diesel powerplant. This pairs to an automatic transmission to drive the rear wheels, and even though the combination has a somewhat high 257,186 miles on it, the engine starts immediately with the turn of the key and the wagon drives without issue. Additionally, this example benefits from a handful of maintenance items that ensure it will run strongly in the years to come, including a recent valve adjustment, new starter, new fuel filters, new glow plugs, and a fresh oil change with filter.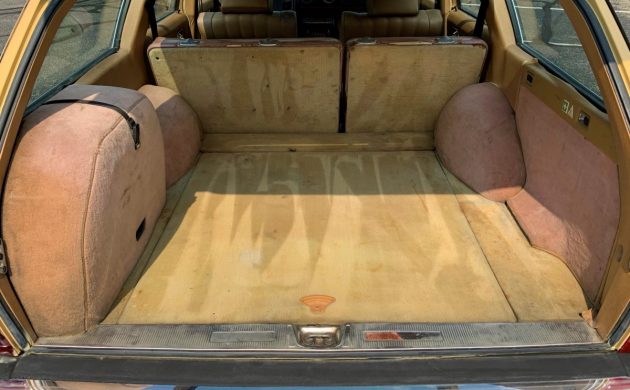 At the time of publication, bidding is at $4,494.00. What do you think of this vintage Mercedes-Benz wagon?