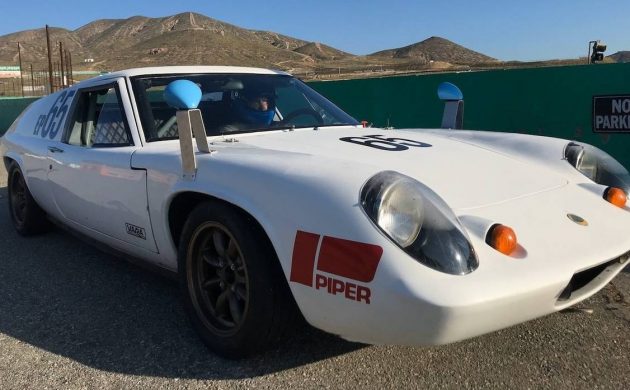 This 1970 Lotus Europa S2 has led a recent life on the track and is advertised as being one of the only race-ready Europas in the USA. It's listed for sale here on craigslist and is located on the west side of Los Angeles, California. The car isn't inexpensive with a $25,000 asking price but if you have ever prepared a car for serious racing that probably doesn't sound too bad.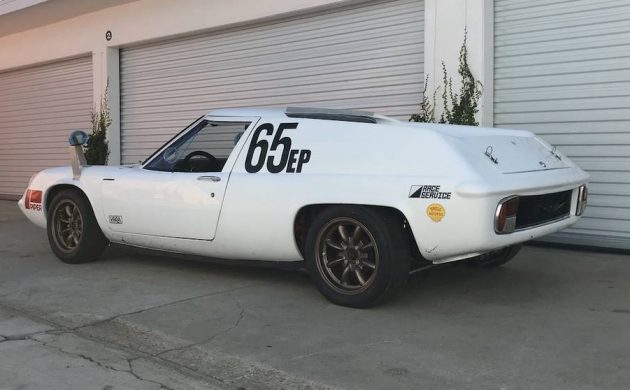 The car in its current form is set up for the vintage E-Production class. The lightweight racing Panasport wheels look terrific and I appreciate the generally clean appearance of the car. Thanks to Barn Finds reader Roger for submitting this find!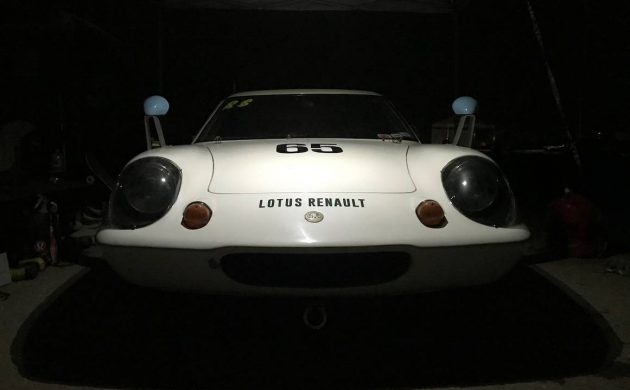 I included this photo just because I loved it–it looks like the cover for a calendar! If you are only familiar with the later Europas powered by the Lotus "Twin Cam" engine, you may not be aware that the first two generations of Europa were powered by modified Renault engines.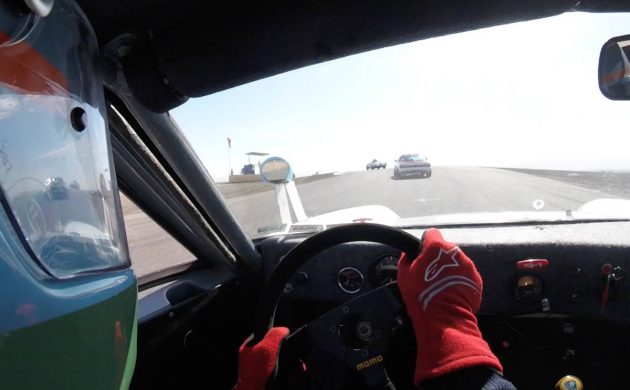 Here's a picture of the S2 in action! The car has received extensive race preparation, including:
ATL 5-gallon fuel cell
Roll cage
Fire suppression system
Full belly pan made of resin-coated, aircraft-grade spruce
Carbon race seat
A second fiberglass passenger seat (not installed at the moment)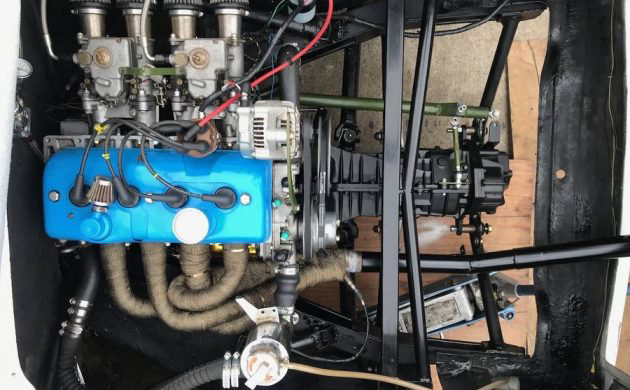 The engine has also received some love! The engine was recently built by Claudius Renault and only has 2 hours of track time. It has forged Carillo pistons and rods, steel sleeves in the block and a custom mild race cam. The engine has 10.5:1 compression with the intent of a long racing life. You can see the two Weber DCOE 45s in this shot and the electronic 123 Ignition distributor. What you can't see is the aluminum flywheel and that the engine was tuned on a dyno by Ed Pink Racing Engines to deliver 143hp at the wheels! If you want to go vintage racing and fit comfortably into a Europa, you aren't going to find many better cars than this one!