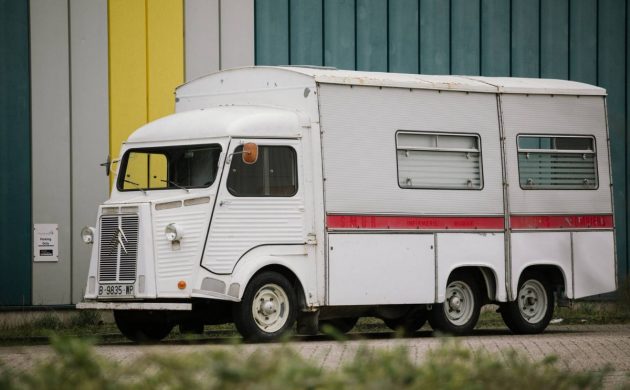 Citroën has always had cool and quirky vehicles, and this unibody, front-wheel drive, manual, corrugated steel cargo van with innovative independent suspension is no exception. Those aren't even the coolest or weirdest aspects of this, either, but more on that later. Citroën made the H Van in some form or another for over 30 years–from 1947 to 1981–relatively unchanged throughout. You don't mess with perfection. Its low center of gravity, independent suspension, light weight, and front-wheel drive meant that not only did it have nimble handling for a van, but it also had a low floor and a wide range of bodies available, making for a particularly practical and adaptable commercial vehicle. You can find this one here on Hemmings for $40,000. Shout out to Boot for letting us know about this unique French hospital.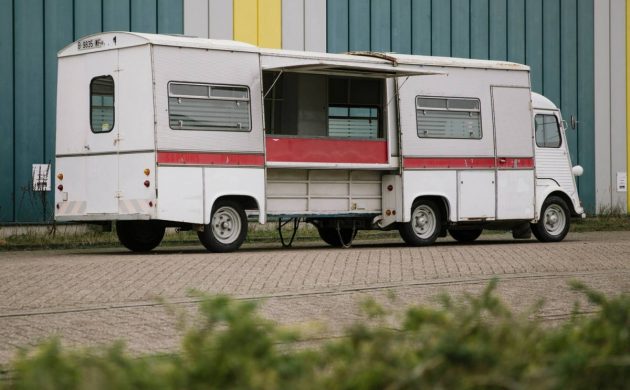 Yes, hospital. The seller's write-up on this particular HY tells its story, and how it was originally commissioned to be used as a mobile field hospital. Its party trick is that it's transformable, à la the Plymouth Voyager III. The back of it can telescope out, basically doubling the interior cargo/work space. The seller suggests it would make for a fantastic food truck, and I have to agree there. The unibody is clear of all rust, and on a vehicle whose stability rests on two separate pieces, that's vital. If you wanted to use it as a hospital again, you probably could. I get the feeling that hungry people in parks would probably appreciate the quirkiness of a transforming French cargo van more than people in need of a hospital.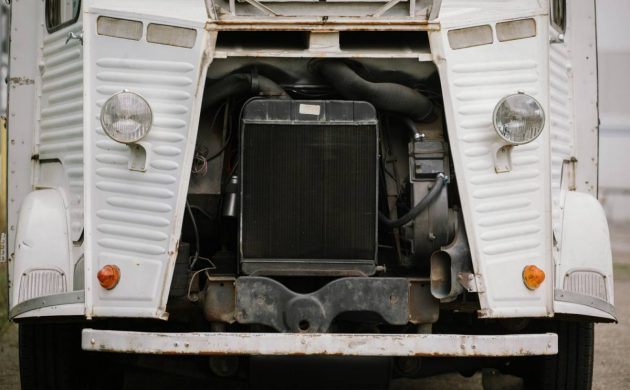 The seller lists all sorts of things done mechanically to it, and it sounds like they've basically completely restored it. The exterior and interior have a patina to them, but underneath it's pretty much brand new.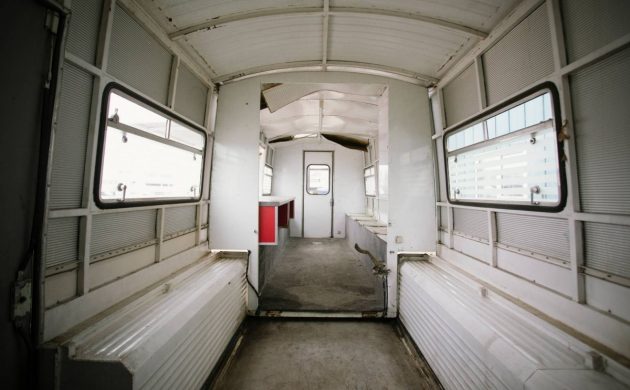 There's not much of an interior to speak of. After all, this is a cargo van built in 1970. Radio? What's that? Air conditioning? Why? You got windows that can open. The plus side with the simple interior is that you can build it to your heart's content. This would make a fantastic camper van or food truck, sure, but why not go all-out and be as weird as Citroën was in 1970? Make it an all-in-one drive-in movie theater for your friends and neighbors. Put an electric motor on all four of the rear wheels and make a stealth 6X6 solar-powered hybrid overlanding rig. The possibilities are limited only by your imagination and bank account.