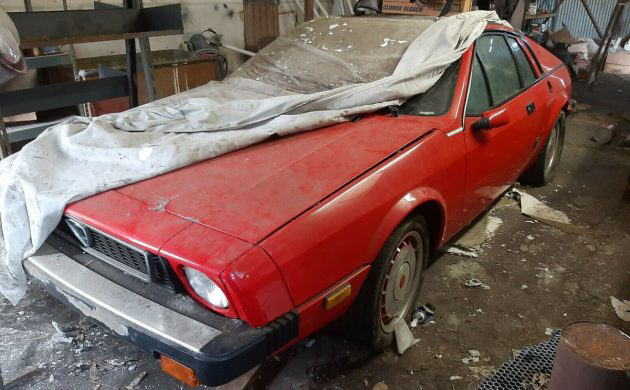 It's not all that amazing anymore to read that a car was restored shortly before going into storage or otherwise being forgotten. That seems to at least be part of the story for this 1976 Lancia Scorpion, that received a whole host of upgrades and enhancements under the care of the seller's father, but the car was used sparingly at spent a fair amount of time just gathering dust. It was apparently restored shortly after purchase in 1985, with upgrades including a respray, rebuilt engine, Fiat X1/9 dash swap, and more. Find it here on eBay with no reserve and bidding at $4,100 as of this writing.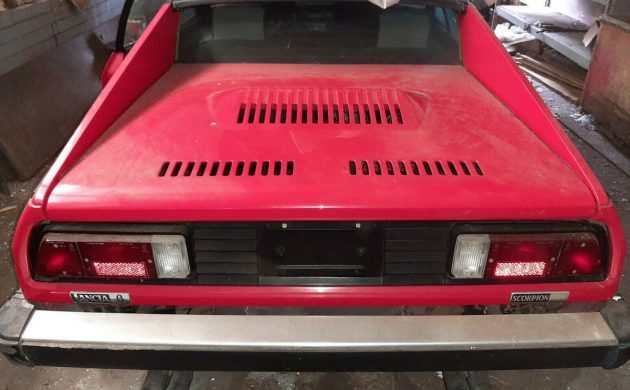 The auction ends tomorrow so get in there and bid if you're interested. The Scorpion enjoys a decent following, even if its performance wasn't exactly scalding out of the box. Still, it's a mid-engined Italian sports car that doesn't require emptying your bank account of six-figure sums, and it'll love you back if you maintain it to a respectable level. The seller's father certainly threw everything but the kitchen sink at this car, starting with a respray featuring 16 coats of Guards Red lacquer. The paint stage also included sandblasting and undercoating the undersides of the car, a smart move considering the structural vulnerabilities of a car like this.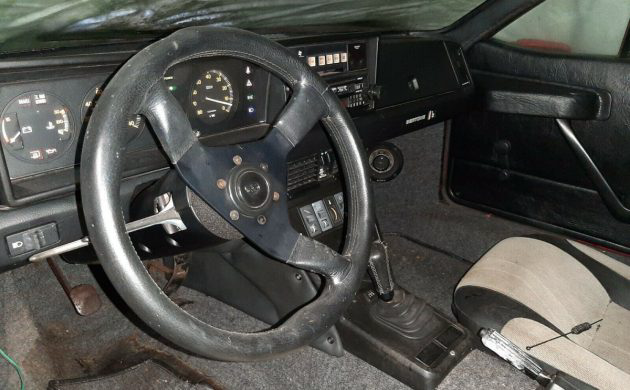 Now, I don't know enough about these cars to know how or why the dash and seat swap with a Fiat X1/9 is an upgrade, but it apparently is. That's a load of work to go through for a replacement dash, especially if the original wasn't cracked. Regardless, the cabin still looks quite sporting today, and those seats appear to provide ample thigh and leg support. The three-spoke Momo-style wheel is a great upgrade for a car with quick steering, but you could also return this Scorpion to its orginal seats, steering wheel, and dash, and it would look just as good. The packaging of the Scorpion really did its best to emulate baby Ferrari, but a number of factors outside of Lancia's control caused the performance potential to suffer.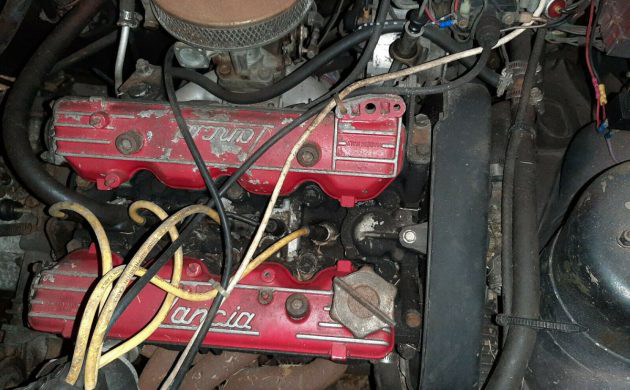 Under the engine cover is where things really get interesting, as the owner didn't skimp when it came time to refresh the engine. The engine was lifted from the Fiat Spider, so it was hardly a fire-breather when it was new, but the seller's father went to town during the rebuild phase: ported head, BMW intake and exhaust valves, Alquati camshafts, Ansi header/dual exhaust, and high compression pistons round out the list of improvements made under his watch. It's safe to say he had big plans for this Lancia, but hopefully, the next owner will be able to stretch its legs and enjoy the numerous improvements.