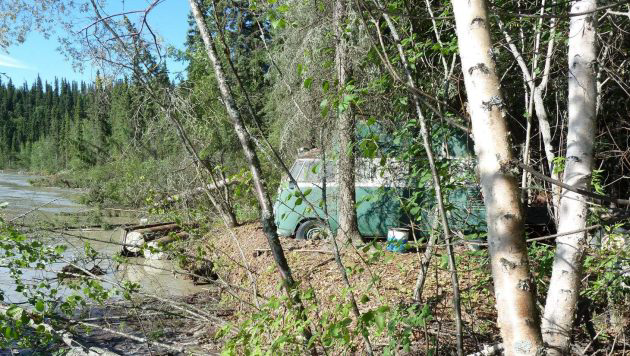 Imagine kayaking down a river in Alaska and spotting an abandoned "split window" VW bus on the river bank. The bank was eroding away and the bus was headed into the river, but the kayaker was a determined devotee of all things VW, especially buses. We read about vehicles found abandoned in odd places but seldom discover what ever happened to them. This bus was recovered, mechanically restored and is now listed on The Samba. It has been driven to several Volkswagen shows. One trip was over 2,500 miles, so this old bus seems to be well sorted. On the next trip up the river, the kayaker found the bank was gone as well as the house that had been 50 feet from the river.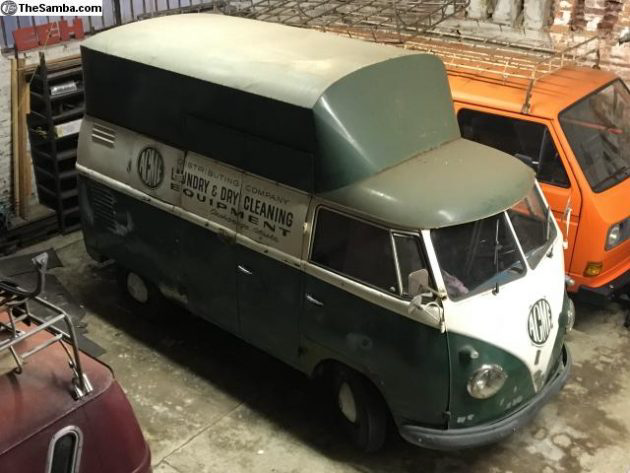 The exterior has been left original except for rust repair.The Acme Company is gone but their van lives on. The high roof  is aftermarket but it's very well made.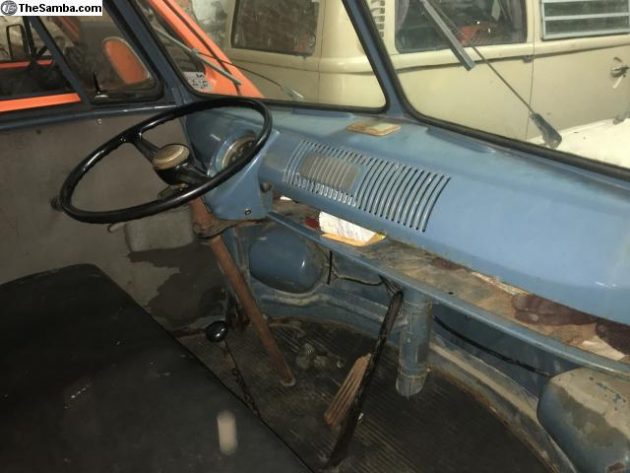 The inside is original as well. The seat is an original seat with split seams repaired with gorilla tape.
The underside and rockers were repaired as necessary. The seller offers a new cab floor so the existing floor must need attention.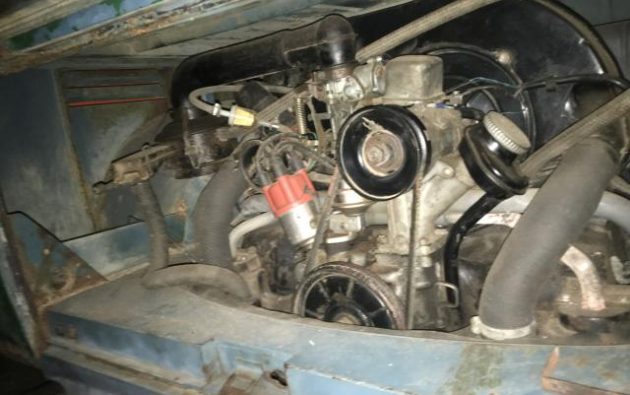 The engine is described as being a single port 1600, used in the 1966 buses so the engine is not original. The transaxle has been rebuilt.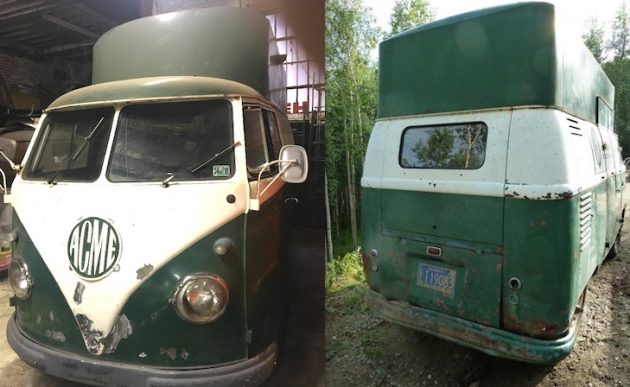 This face looks friendly if a bit battered. The going away view just looks battered. It would take a serious van fan to pay $31,500 for this van, but panel vans are rare and can sell for as much as $60,000 restored. Perhaps the story would add to its value? To most folks this is just looks like an old VW van. Are there any serious VW van folks who have an idea what one would do with this?