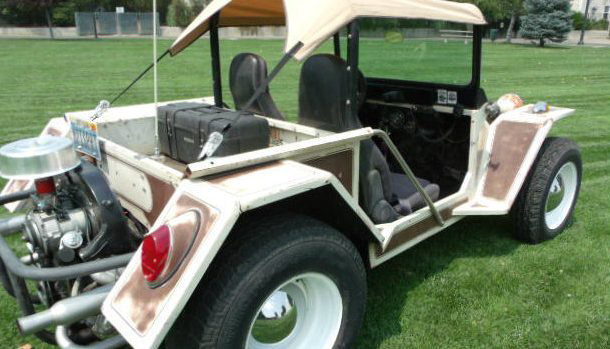 Dune buggy kits are not hard to find, but genuine Empi builds are generally more desired by purveyors of these VW-powered on- and off-roaders. This 1971 example is a Southern California survivor, with a dry chassis and only some minor cosmetic blemishes as its major faults. Some modern retrofits also make it a bit easier to live with day to day. Find it here on eBay with a $4K Buy-It-Now.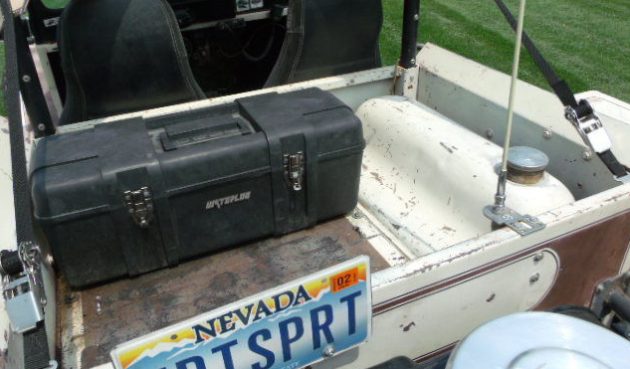 The body of the Sportster features a rear bed area, offering modest storage. A new bikini top will keep you (relatively) dry in inclement weather, and the seller notes the pan has the correct raised rear portion per original Empi plans. The faded stripes kit looks perfect on the weathered body, as does the period CB radio antenna. The seller notes that the buggy is also fitted with a skid plate, enabling safe cruising on road or off.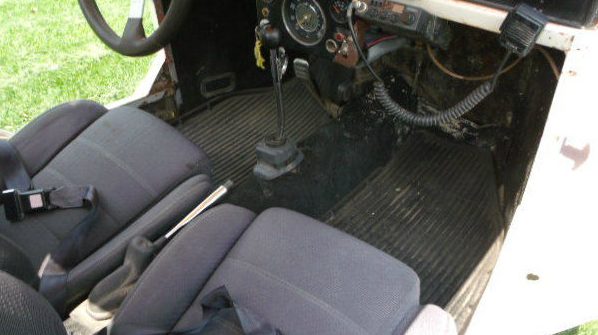 The interior has been mildly updated with seats from a Mazda Miata, which are indeed quite comfortable, per the seller's endorsement and my personal experience. The floors are solid, and with so many VW-based kits requiring pan replacement, it's refreshing to find one of these that doesn't need the body lifted off for rust repair. The aforementioned CB radio still hangs on the dash, and I can't imagine a better rig for hitting the dunes with while yelling out to your buddies on a citizens' band two-way.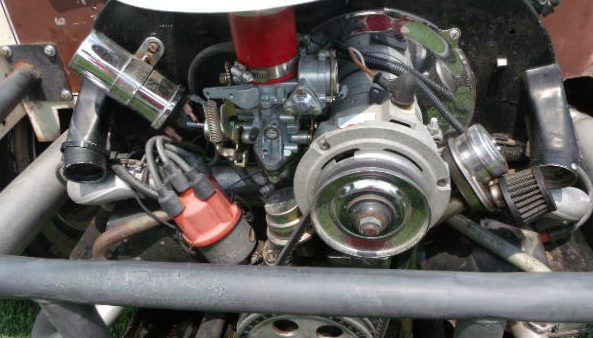 The seller notes that the dual-port 1600 VW motor works well in the low desert or high in the mountains. It also features some cool Empi dual exhausts, perfect for a period dune buggy like this. A genuine Meyers Manx will set you back quite a bit more, but a Sportster like this with proven Empi heritage is just as cool, in our book. The Sportster is now in Nevada, with just one bid and the reserve unmet.