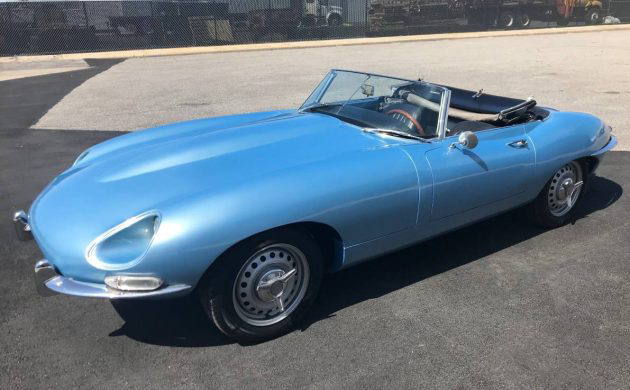 Well, it's either a Jaguar RX-7 or a Mazda XKE, whatever the case, it is unique and well done. The seller is going with the Jaguar moniker, for obvious reasons, but the VIN says Mazda so I say, let's take a close look at the Jaguar XKE replica. It is located in West Babylon, New York and available, here on craigslist for $20,500. Thanks to Ikey H. for this tip.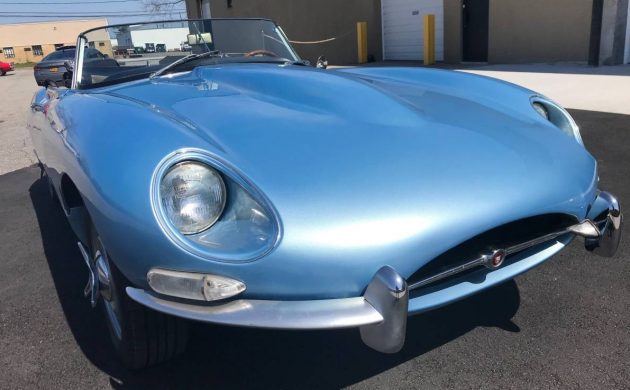 A 1967 Jaguar XK-E is about as iconic a design as you will ever find. But with it comes the price of ownership and the reliability factor. Now for grins and giggles, one can see a reason to go the kit car route, but an '84 Mazda Rx-7, with its rotary engine, just doesn't float to the top of the idea pool. That said, this is apparently not an unusual concept as there is a Wildcat Owners Club website that details the Wildcat and some conversion projects. Curiously, it states that the Ford Pinto is the usual suspect serving as the platform for conversions.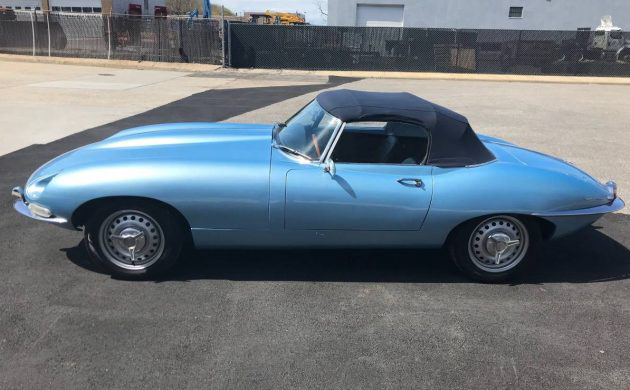 No doubt about it, this is a great looking kit car conversion. The seller doesn't state when the transformation was done but it shows very well at this point. Interestingly, the profiles are very similar between a real XK-E and this faux version as the real deal carries a 96″ wheelbase and the RX-7 measures in at 95.3″. The profile shot gives one a bit of a "something's not quite right" initial thought but the presentation comes together well. The seller states, "The paint and fit and finish is very nice for a kit car for sure!" I would agree, nothing seems out of place. The seller further adds, "The underside is rust free, of course, and it is pretty nice actually." True that! There are several images of the underside, including one that shows the Mazda live axle, and it all appears as very professionally done. The only demerit to assign to this XK-E wannabe is the windshield, it has a crack on the passenger side. There is no discussion as to whether a real XK-E windshield would suffice as a replacement or if a custom piece will be required.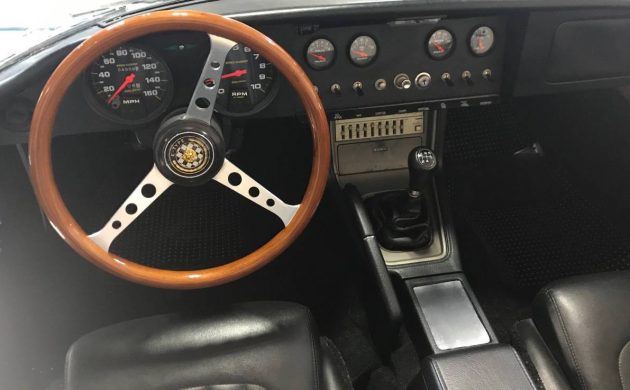 The interior craftsmanship continues with the exterior theme, very British appearing indeed. The seller states that the gauges are "very close to the real car" and yes, they look great. In reality, though, neither the gauges nor any other aspect of this "Jagda" has to look perfectly genuine, this is not a clone for confusion, it's a kit car and everyone who would show interest in it will realize that. The rest of the interior appears to be in perfect condition and continues with the British sports car theme.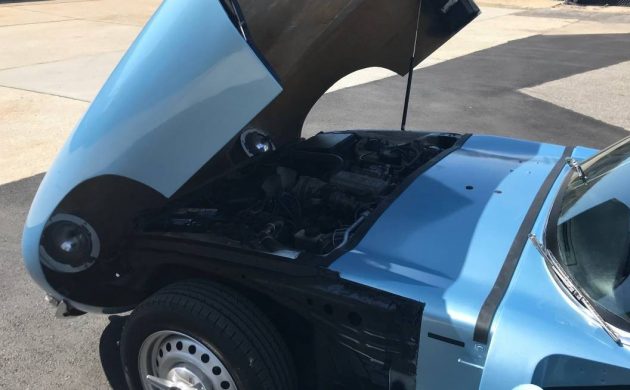 "Piston engine goes boing, boing, boing, Mazda rotary motor goes hmmm" as Mazda ads proclaimed back in 1972. This Jaguar can now claim the same as it is equipped with a 1984 vintage 1.3 liter, two-rotor, rotary engine that develops 135 net HP. The seller states that this car "runs and drives awesome (sic)" as it operates through a Mazda five-speed manual transmission.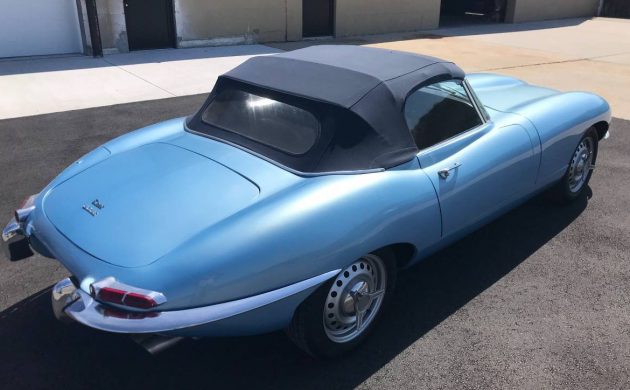 The financials on this project, as stated by the seller, are $70K for the kit and labor on top of the purchase price of the donor platform. At that level, it makes me wonder why one would even bother. He states that it would cost $125K for a '67 XK-E today, probably true, but that wouldn't have been the case when this kit car was assembled. Whatever the case, I suppose the argument is $20K for this replica vs. $125K for the real thing. It's not a valid comparison in my mind as a kit car is never going to be a viable alternative for a storied automobile like a 1967 Jaguar XK-E. But, this kit car certainly has value in its own right, it's great looking, in fantastic condition, and does have the power and reliability of an RX-7, all desirable qualities. I do wonder how this car would be titled, it would seem as a Mazda since it carries a Mazda VIN – there's some potential cause for confusion at your local DMV office. I can't say that I have ever fancied a kit car of any kind, but how about you, something of interest here?