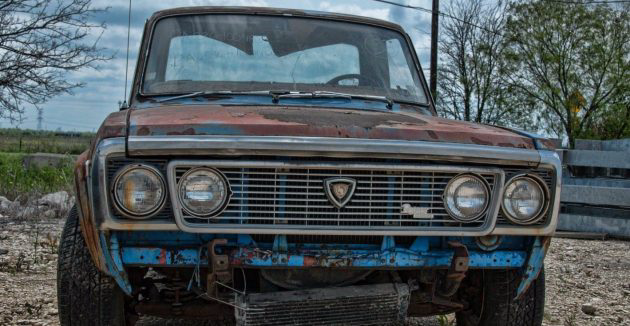 Mazda's rotary pickup – known as the REPU – is a bit of an anomaly on the vintage truck landscape, but quickly becoming one of the more desirable Japanese trucks ever sold stateside. Think about it: rotary power has always been a Mazda staple, and stuffing a high-winding powerplant in a truck is simply something we won't see ever again. This seller is listing two rough but supposedly worthwhile project REPUs here on eBay with a $2,500 Buy-It-Now.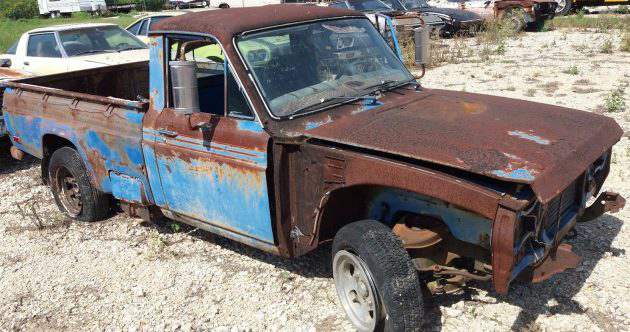 The truck in the top photo is supposedly the better of the two, though it's hard from the listing to determine which is which. The seller has listed the one above as the parts truck to help finish the other, but more work will be required either way. Both are blue, which makes it more challenging to determine which is which. Both trucks comes with their desirable 13B motors and transmissions, but no word on running condition.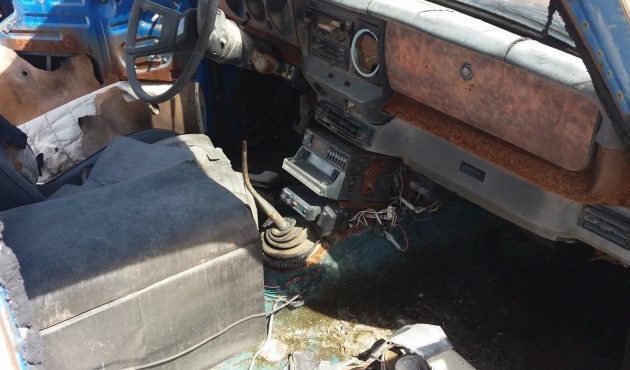 Scanning through the photos, the truck lacking doors is the one in the top photo and definitely looks savable. The seller mentions that it has some serious patina that some diehards may want to preserve, but given the increased interest in the REPU as a future collector's item, we say it's worthwhile to restore it back to original condition and save the parts truck as the ratrod. The interior is quite rough in the parts truck; no photos are provided of the other.
Here's the truck in the top photo sitting next to some other interesting project-grade Japanese icons. When you recall some of the details of this truck's final production form, it really is pretty wild that it was even built: flared fenders, relocated battery, the wicked four-barrel rotary motor and a tailgate that screamed, "ROTARY POWER!" We hope these trucks are saved and not cannibalized, as there can't be many left.