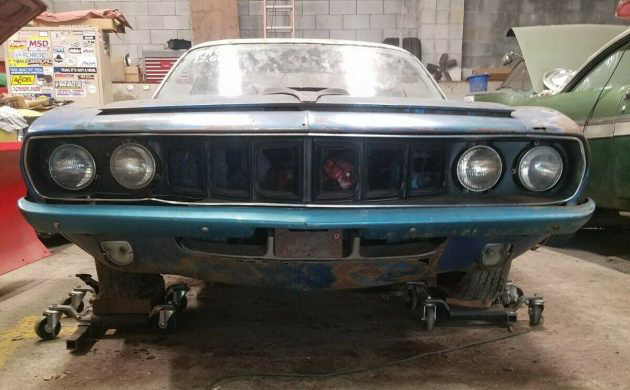 It's a shame that so many cars (and other products) get listed online, get sold and then the buyer backs out or disappears, for whatever reason. This 1971 Barracuda had the same experience, so the seller is giving it another whirl. While the third-generation Barracuda was known for its big engines, speed, and wild colors, Plymouth still built quite a few more civilized cars with Slant Sixes, small V8s, and automatic transmissions. This 1971 example is one such car and the seller acknowledges this one may be beyond restoration. It's rusty and does not run, but can be found in Peekskill, New York, and listed here on eBay without a reserve and a current top bid of $5,100.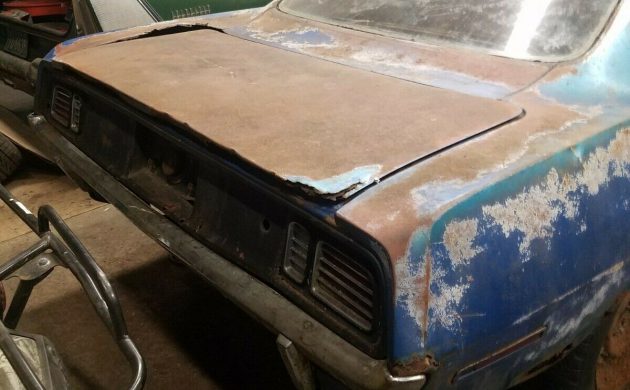 When the new Barracudas came out for 1970, I was seriously impressed as a teenager – and still am today. Plymouth had a winner as sales were up more than 50 percent that first year of what would be the car's last generation. But the pony car and muscle car markets likely peaked about that time and sales fell by two-thirds in 1971 for no discernable reason. This Barracuda was pretty tame compared to what buyers could get. This one has a non-original 318 V-8 with an automatic, not likely to get the blood boiling very much. It does not run and some of the pieces that should be under the hood are no longer there (but might be in the trunk).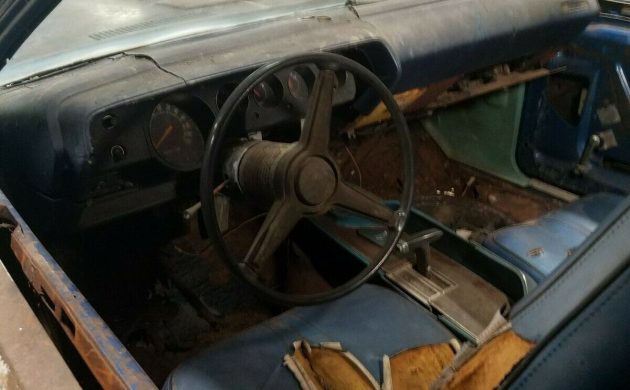 The body has fallen victim to the tin-worm, so you'll need to have several of these panels ready to weld in if you buy the car to restore. But the seller himself is open in that restoration is not something he would do, which likely explains the desire to sell the car. From what we can see of the interior, it has fared no better than the exterior with ripped seats, removed door panels, dash pad cracked, and likely more problems. I would be highly suspect of the floor pans given the rust we see elsewhere.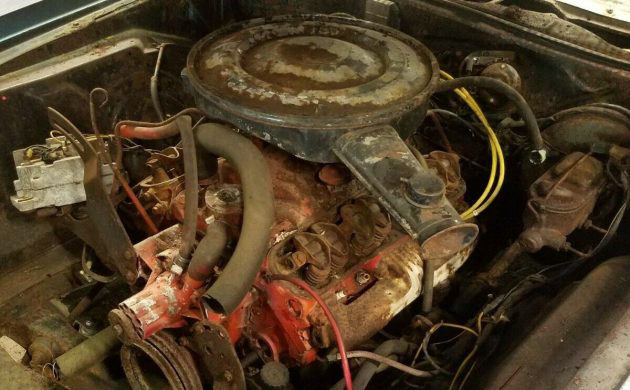 Hagerty puts a premium on these cars, but mostly for 340s, 383s, 440s, and Hemi's. The pedestrian Barracuda is worth far less, but still in the low double-digits. If you were to buy it t restore, plan on having a rich uncle. If you buy it for parts, what parts of the car are donor material?