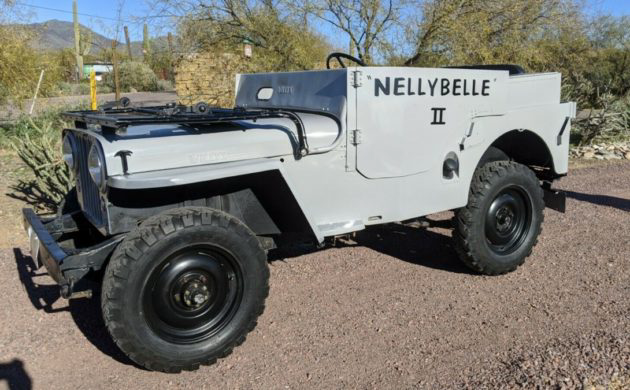 Fans of Bonanza, The Rifleman and Have Gun Will Travel—50s western TV shows all—will probably be aware that The Roy Rogers Show was set in modern times. So while Roy rode a golden Palamino named Trigger, his sidekick (Pat Brady) owned a sometimes wayward and temperamental Jeep named Nellybelle. The car even makes it into the show's opening credits.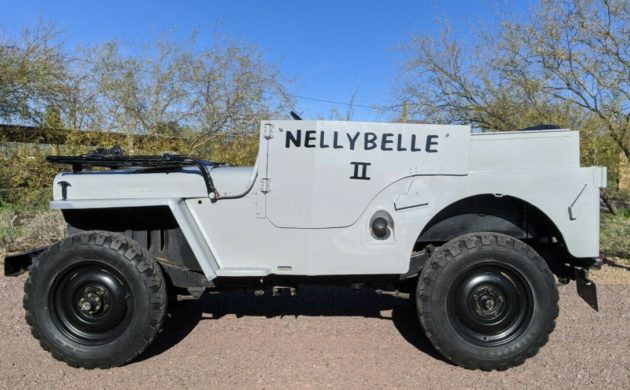 This 1946 CJ2A Jeep known as Nellybelle II—which lived in the Roy Rogers-Dale Evans Museum in Branson, Missouri for many years—is now for sale here on eBay in Cave Creek, Arizona with a $29,500 Buy It Now. Museum cars often look good but haven't moved or been serviced in decades. Nellybelle II is in better shape than that, and the owner says, "This Jeep runs and drives great around town, has a fresh service, new battery, and good brakes… It would certainly be the pinnacle of any Roy Rogers or western collection."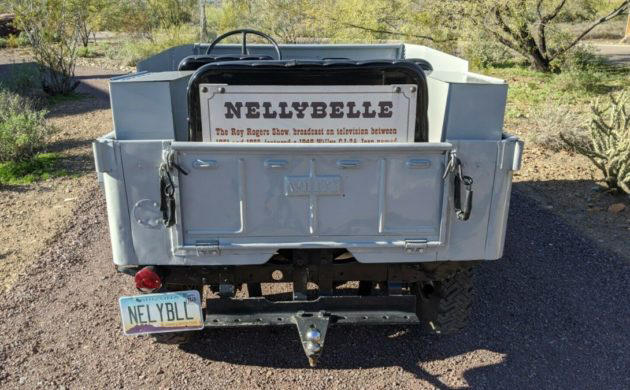 These vehicles are pretty simple—and are civilian versions of the tough-as-nails General Purpose haulers that saw service in World War II. The Willys-Overland CJ-2A was first produced in 1945, and more than 214,000 were built.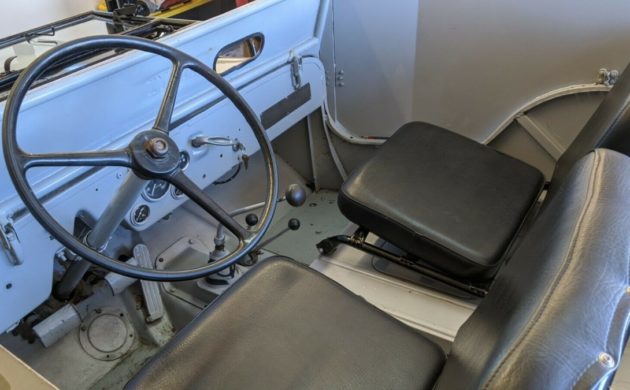 Changes from the military Jeep are larger, flush-mounted headlights and a seven-slot grille (the earlier one had nine slots). The "Go Devil" four-cylinder engine was retained, but there was a new T-90 manual transmission. The Jeep on offer looks to be mostly stock CJ-2A, with the exception of that added bodywork. It has the optional rear seat, and a tow ball. It's hard to tell if the first owner coughed up for the wipers, because the windshield is folded down in the photos. The CJ-2A was replaced by the CJ-3A in 1949.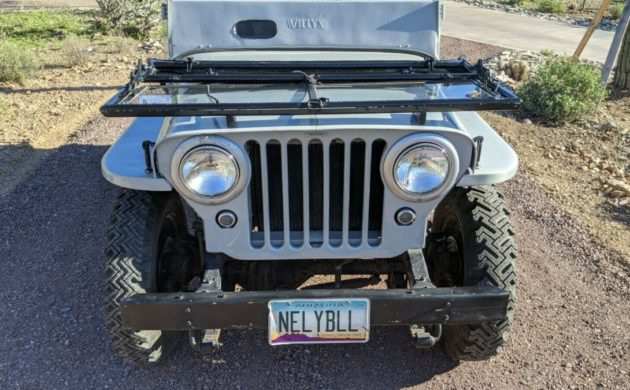 The Jeep, which has unusual bodywork around the cabin that makes it look something like a mobile gunship, appears clean from every angle, and the battleship gray paint looks recent and shiny. The basic interior is complete and definitely serviceable, with what looks like new upholstery. Unless I miss my guess you could start using it immediately.  The engine bay could use a good cleaning, but reportedly does the job.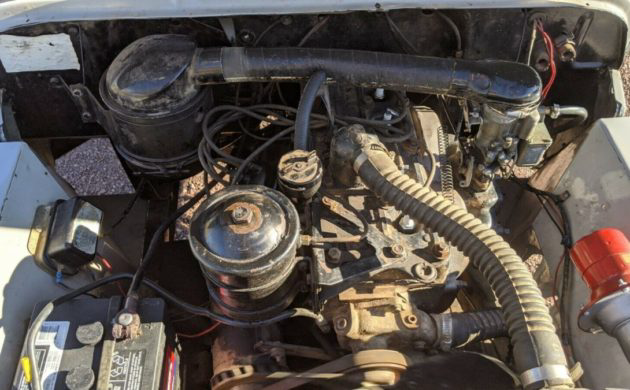 The provenance of Pat Brady's Jeep doesn't seem to be in question, but it only proves the car was once on display. "It comes with all the documents and certificates of authenticity, plus the original museum title signed by Roy Rogers Jr.," the vendor says. "This is a very well-known and documented Jeep that thousands of people have seen in the museum."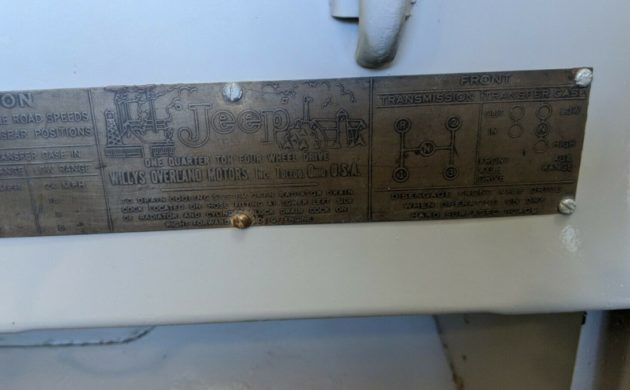 But was this Nellybelle II actually used on the show? The vendor doesn't say, but it's worth asking. An original Nellybelle (without the II) was left stranded when the Roy Rogers-Dale Evans Museum closed in 2009. That car was sold at auction for $116,500 in 2010, and then again for $38,400 in 2018. So this may be a second car from the show (the producers probably built several of them), but bidders should clarify matters.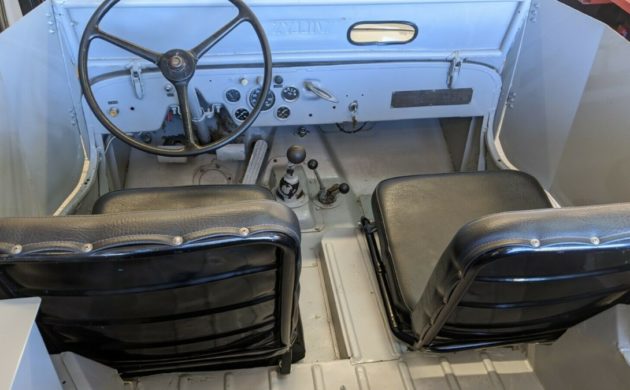 One hundred episodes of the 30-minute Roy Rogers Show were broadcast on CBS between 1951 and 1957. Eager consumers also snapped up two million copies of the comic books, and there was a syndicated strip, too. Perhaps memories of the show are now fading, but Nellybelle II is still a hell of a conversation piece. There's even a song about Nellybelle, credited to Pat Brady and the Sons of the Pioneers. The gist seems to be that the original Nellybelle was an ornery horse, and the Jeep is a more civilized way of getting around. What would you do with this TV car? Use it, or put it on display?
Have something to sell? List it here on Barn Finds!