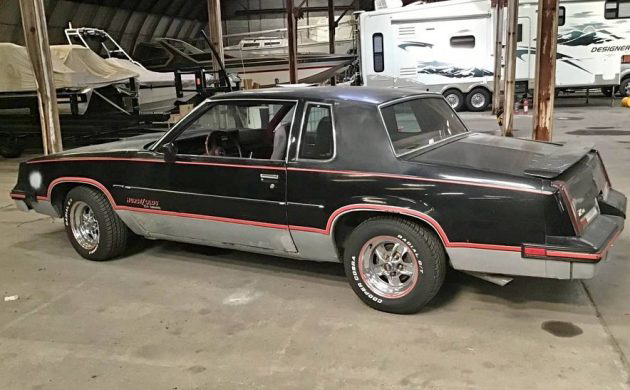 1983 marked the 15th anniversary of the Hurst/Olds partnership that began in 1968. The car was produced sporadically over nine model years and saw just 16,500 total copies. They are sought after today, including the 1983-84 editions with the funky Hurst Lightning Rod floor shifter. This one, located in Paducah, Kentucky, is said to be a runner that will need some body work done. Perhaps it's a car you could drive while you're fixing it up. It's available here on Facebook Marketplace for $6,500. Thanks to Chris in Kentucky for routing this find our way!
Oldsmobile offered the Hurst/Olds in 1983 as a tribute to its 15th year. Sharing its body with the Cutlass Supreme, the car only came in black with silver rocker panels, chrome 15" wheels, a power hood bulge and rear spoiler. Under the hood, it was fitted with a modified version of Olds' 307 cubic inch V8 which was good for 180 hp. Besides the iconic shifter, the Hurst/Olds came with 3.73 gears and throaty dual exhaust. Production would notch upwards for both 1983 and 1984 model years, with 3,000 units for the former and 3,500 cars for the latter. In 1984, the black/silver paint scheme would be reversed.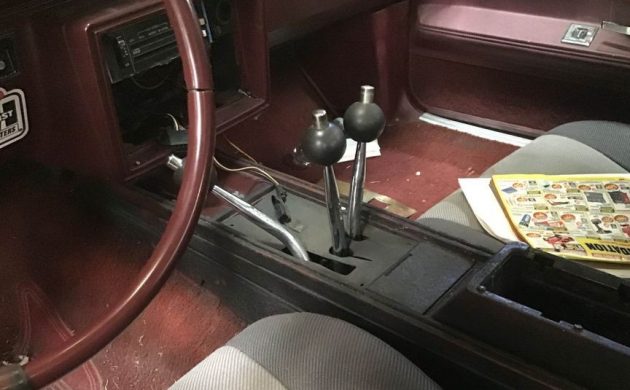 This 1983 appears to be a survivor, but it has enough problems to at least warrant an exterior restoration. Evidence of rust appears at the bottoms of both doors, there is surface rust (or worse) over at least one wheel well, the left front fender has a white paint blemish and the roof looks to have faded. But the car doesn't appear to have the T-Tops that were available and oftentimes troublesome regarding leaks. There is no mention of have many miles this former charmer has traveled in 38 years.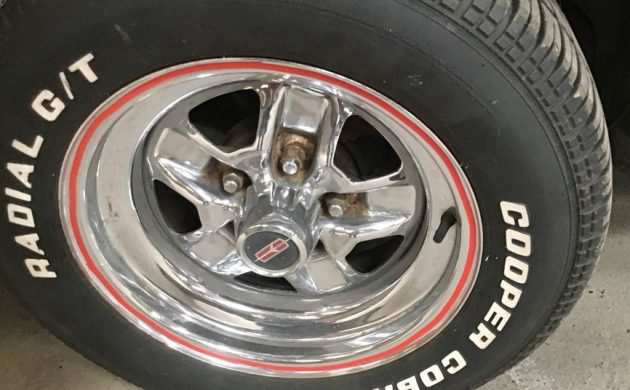 We're only given one photo of the interior, which is largely red but the front bucket seats looks grey or blue (substitutes?). Perhaps everything inside will clean up nicely. We're told the Olds is solid and runs and drives, but no indication of how well it moves around is given. Some amount of parts will company the deal, although likely not a "truckload" as the seller suggests. In super nice condition, these cars have been known to sell for upwards of $30,000, so if no more uglies than we see are present, this looks like it could be a good buy.