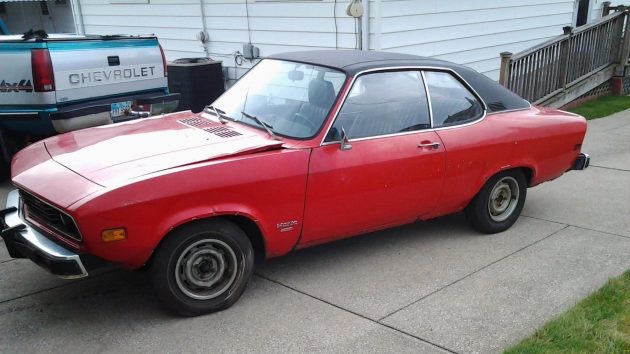 If the Opel GT is a mini Corvette, some have said the contemporary Manta coupe is kind of like a mini Camaro—but I think it's more like a pint-size Riviera, considering that its character leans more towards luxurious than sporty. It was even sold in the U.S. by Buick dealers. Here's a '74 Manta that has just emerged from a 29-year garaged slumber and is ready for a little attention; it's here on eBay in Maple Heights, Ohio, with no bids on its reserve-free starting price of $1,800.99. Why the 99 cents, I'm not sure.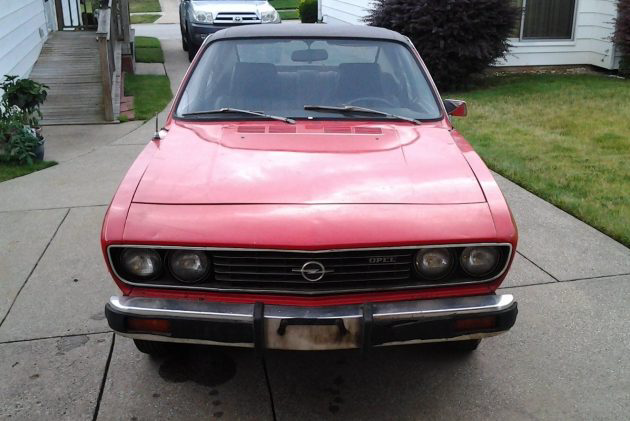 Designed under future GM vice president of design Chuck Jordan, with distinct BMW overtones to the frontal aspect married to a very GM-chic semi-fastback rear, the Manta was a very handsome little car with which Opel took aim at Ford's Capri. At $3,275, the Manta was $291 cheaper than a Capri in 1974, although its 75 horsepower was also down five from the Euro Ford's output with its smaller engine. The true elephant in this room, however, is the pair of big, anodized bumpers that mar '74 and '75 Mantas; pretty much everyone had trouble meeting the 5-mph impact requirement gracefully at first, but Opel's new bumpers, designed to be used interchangeably on both the Manta and the related Ascona/1900 sedan, might have been the worst.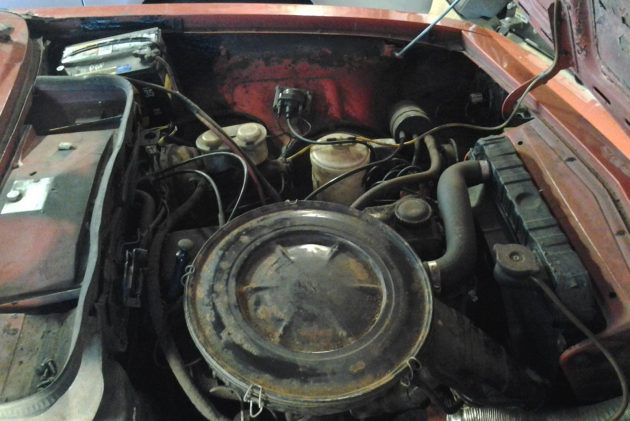 Not surprisingly, given its long rest, this Manta needs a good amount of work. Encouragingly, the seller states that the 1900-cc inline-four starts and runs, but needs work to be drivable. Opel parts aren't the easiest to find in the U.S., but they're far from impossible, and these are fairly simple, rugged cars. Probably more worrisome than any mechanical needs is the rust remediation needed on the body and undercarriage; the truly worrisome part is that the rust is noted but not pictured or detailed.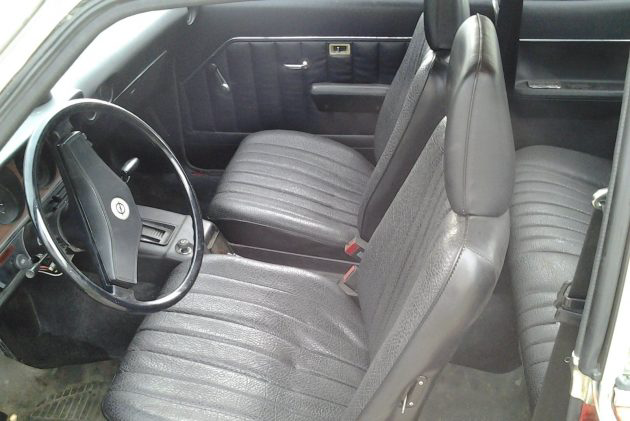 The true unobtanium is in the interior, and here, a buyer will be very lucky—the interior looks like the cleanest, most need-free part of this Manta. The seller describes this car as being great for restoration or parts; if the rust or mechanical issues prove too severe, this interior alone is worth buying this as a parts car. Unfortunately, this is a base car with very heavily grained vinyl, not the Luxus model with its impossible-to-find, quick-to-deteriorate corduroy, which would really make this a find. I really love the looks of the Manta, but as with most Opels, values are generally very low. What do you think of this one's $1,800 (don't forget the .99!) starting bid, considering its needs?