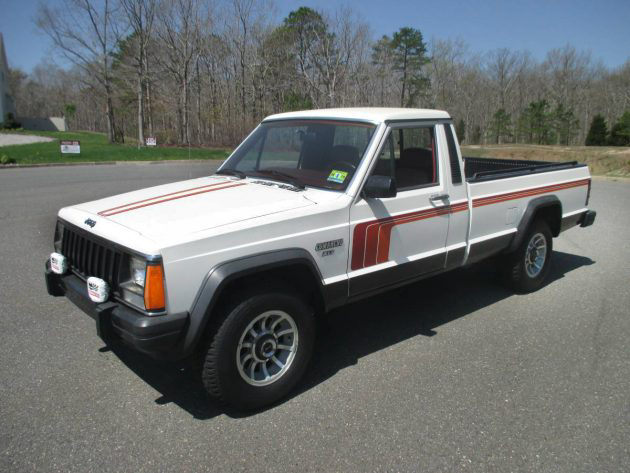 Not another time machine reference?! Yes, sorry, but this 1986 Jeep Comanche XLS is a ____ _______. This is the example that you'd want if you've been looking for this exact spec Jeep. It's on Craigslist with an eye-opening asking price of $10,500 or best offer and is located in Ocean County, New Jersey.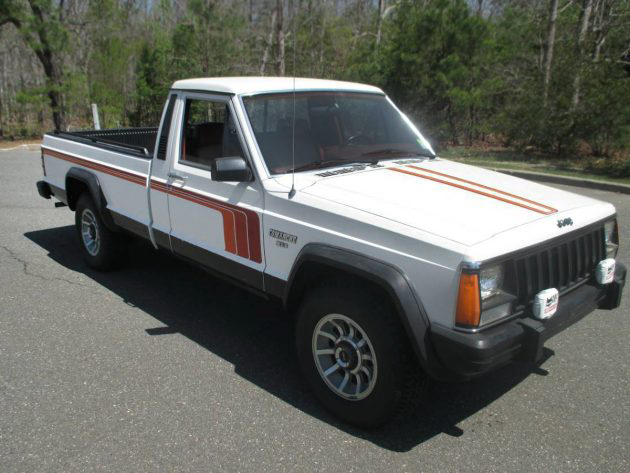 This is an unusual one being 2WD. I automatically think of all Jeeps as being 4WD, like thinking that all Subarus since the beginning have been AWD, but this Jeep is rear-wheel drive. Another unusual feature is that "this is the earliest known Comanche to exist. It is vin number #831. That is the 831st Jeep built in 1986 of all the models."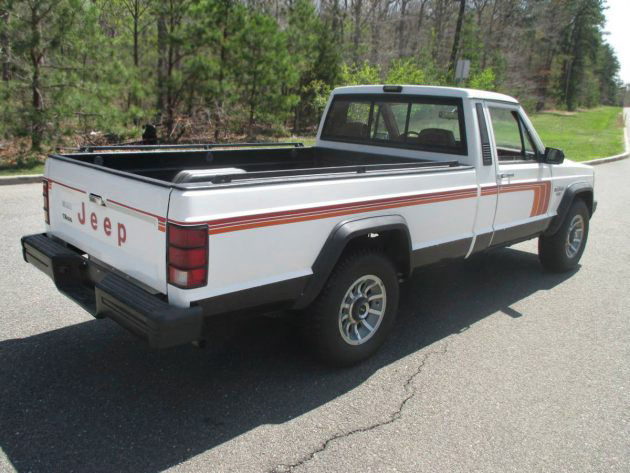 Another somewhat unusual feature is the long bed – although at seven-feet it's only a foot longer than the six-foot box. The Comanche was launched in 1985 for the 1986 model year and it was meant to compete with small Japanese pickups that were becoming more popular in the US. AMC made them until Chrysler took over in 1987 and 1992 was the last year for this model. I often wonder why Jeep doesn't make a pickup anymore.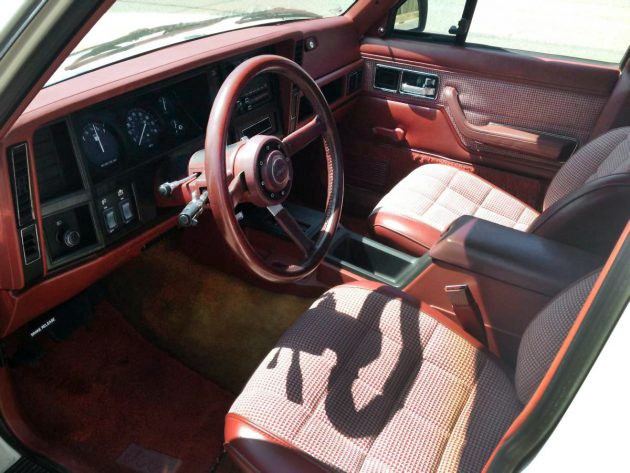 This Comanche has the XLS trim which was a couple of steps above the base model, but it wasn't lucky enough to have a name – like Pioneer, Chief, Laredo, etc. The tan carpet is a little surprising, I would have guessed that it would have red carpet with the rest of the interior being red. The seller says that there is no rust on this Comanche, being a Florida vehicle for the last 31-years.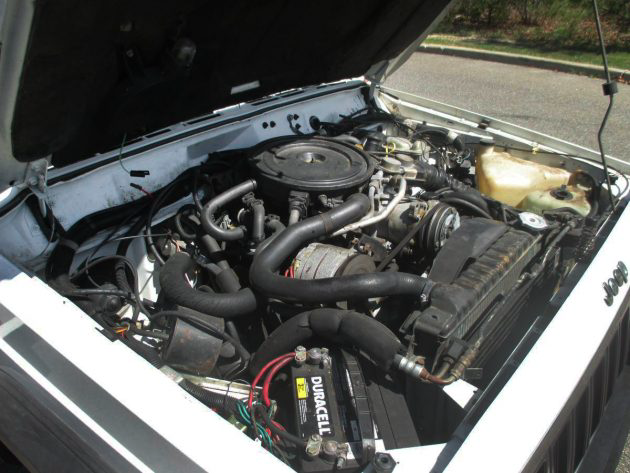 This is GM's LR2, 2.8L V6 with only 115 hp. AllPar refers to this engine as "troublesome" and in 1987 an inline-six with 173 hp was available. A four-cylinder Peugeot diesel was available at launch but was followed up by a 2.1L Renault diesel – neither was available after 1987. This truck has 61,000 miles on it and it sure looks like it hasn't led a troubled life. I think Jeep would sell pickups like hotcakes if they started making them again. Have any of you owned a 2WD Jeep?