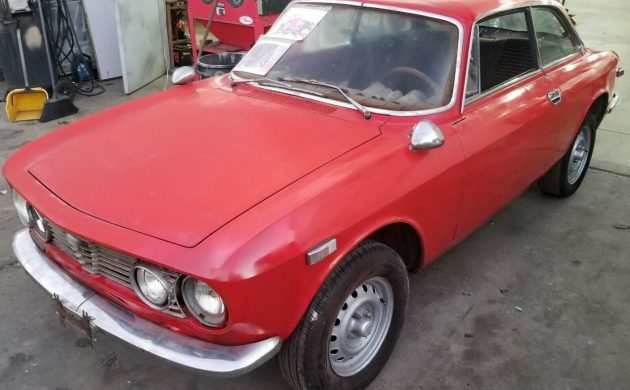 In years past, owning a classic Alfa Romeo meant waging an ongoing war with rust. Today, advances in paint technology and rust prevention techniques mean that this no longer has to be the case. This 1972 Alfa 2000 GTV is a car that is now rust-free and is in need of someone to take it on and restore it to its former glory. It is located in Stanton, California, and has been listed for sale here on eBay. The BIN price for this little Italian classic has been set at $14,900, but there is also an option available to make an offer.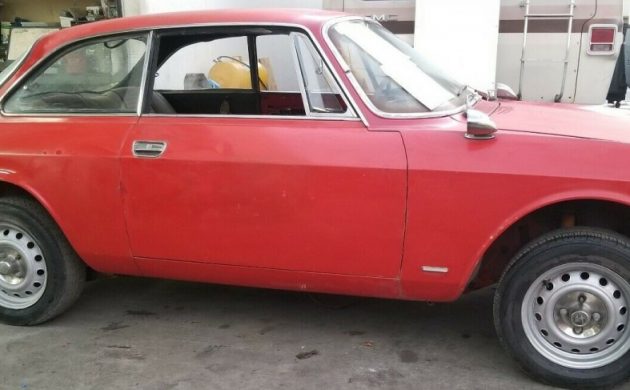 So bad was Alfa's reputation in the past when it came to rust issues that I well remember a press release for a new model that hit the market in the 1980s. This release made quite a fuss about the company's latest rust prevention technology, stating that 52% of the model in question was constructed from galvanized steel. One journalist replied to the effect that this meant that this only left 48% of the car that was certain to dissolve at some point in the future. This little GTV has been parked since 1986, but at least some headway has been made when it comes to restoration. Any rust issues have now been addressed, and the car is said to be solid once again. It will still require a full restoration, and the next owner will need to pay careful attention to areas such as the battery tray, the rear valance, and the rockers to ensure that they are completely clean before applying a fresh coat of Rossa Cina Red paint. The body panels appear to be nice and straight, with no sign of significant dings or dents. All of the glass is present, and this appears to be free of major flaws. It also appears as though the vast majority of the exterior trim and chrome is present, and while most of it seems to be in good condition, the rear bumper has some damage that will probably mean that it will require replacement. Unfortunately, this isn't a cheap exercise, because a rear bumper can run out to around the $700 mark. It might be worth hunting round for either a good secondhand one or a straight one that is in need of a trip to the plater.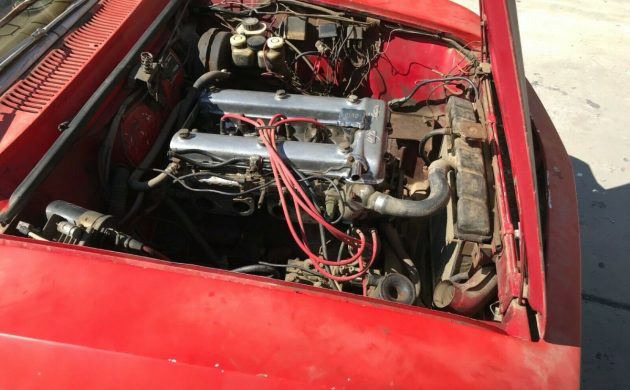 One thing that Alfa Romeo has always been renowned for is the ability to produce really wonderful engines. The GTV was no exception because occupying the engine bay is a 1,962cc DOHC 4-cylinder engine, complete with SPICA fuel injection. This produces a healthy 129hp, which is sent to the limited-slip rear end via a 5-speed manual transmission. Arresting the speed of the GTV was left to a powerful set of 4-wheel disc brakes. Straightline speed wasn't the strength of the GTV, but point it at a piece of twisting road and this was a car that truly came alive. This little GTV is going to require some work before it is once again in a roadworthy state. Having last seen the road in 1986, there is a high probability that it will require some work on at least the fuel system and brakes before it can be pointed at a piece of tarmac once again. The good news is that given a dose of starter fluid, the engine in this Alfa will kick back into life. The car currently rolls on a set of 14″ OEM wheels, but the buyer will have the choice of retaining these or swapping them for a set of period-correct Gotti alloy wheels.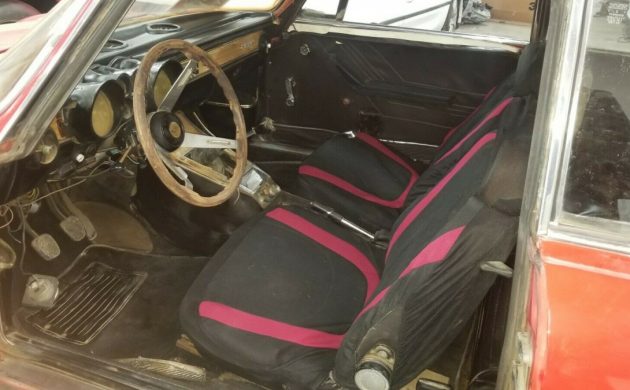 The owner is pretty candid about the fact that the GTV's interior is going to require a complete restoration. Apart from the driver's door trim, which is missing, the interior is said to be complete. The dash cap is in good condition, but it would appear that the majority of the upholstered surfaces will require either restoration, or quite possibly, replacement. This is not going to be a cheap undertaking, because while seat cover sets are available, they will lighten your wallet to the tune of around $770. That's just the tip of the iceberg, because if the next owner chooses to replace the door trims and rear trims, then they can add a cool $1,200 dollars to the equation. The steering wheel is looking pretty tired, but hopefully, this can be restored. This would be an option worth investigating because even a good secondhand one will cost in excess of $350. I know that all of this is sounding pretty expensive, but it is worth remembering that as is the case with most restorations, this will be an investment that should last for a good many years.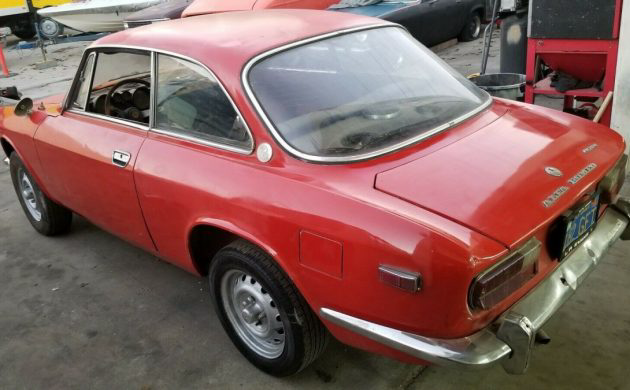 Restoring this 1972 Alfa 2000 GTV is not going to represent the cheapest of projects, but it would seem as though it would be worth the effort. These are a glorious little car to drive, and the reality is that if you were to go out into the market today with the intention of buying a reasonable example, then you would need to have around $40,000 in your wallet. If you would prefer a pristine example that has been meticulously restored, then you should probably stuff another $40,000 in there for good measure. Yes, restoring this one has the potential to cost some money, but given the car's potential value at the end of the exercise, it should be well worth the effort.