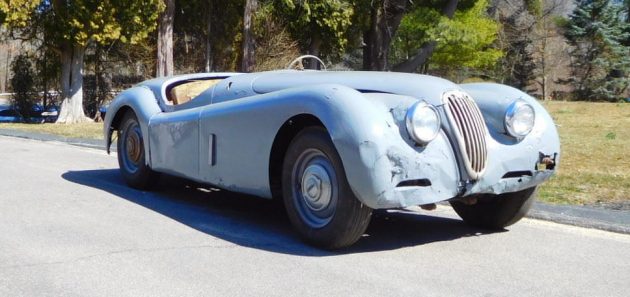 The "120" in the XK name referred to the top speed of this Jaguar, the fastest production car when it was introduced in 1948. This XK is listed on eBay in Hanover, Massachusetts with an unmet opening bid of $25,500. It appears to have serious rust issues and the chassis is described as weak. There are no pictures provided of the underside but one can only imagine how grim the view must be.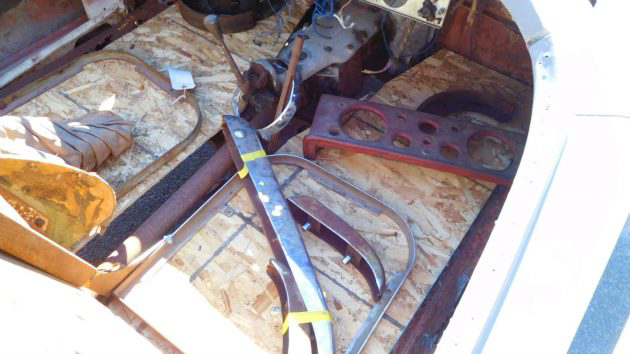 There's not much left inside except the seat frames, steering wheel, and a few gauges. It will take a lot of serious work to bring this interior back to its former beauty and there's not much left to work with. There would no doubt be a lot more daylight showing if you looked under that particle board.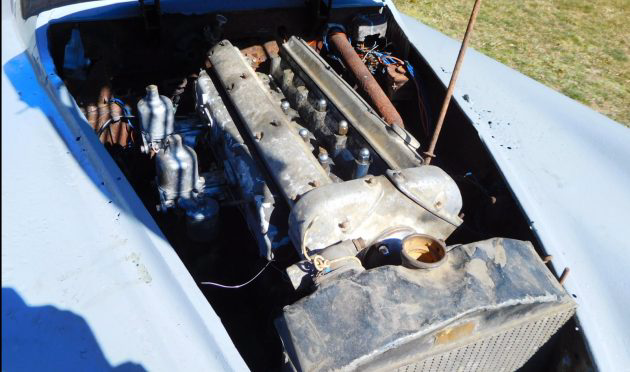 There's no word on the state of the engine. It appears basically complete, but with the radiator open, there could be corrosion in unfortunate places.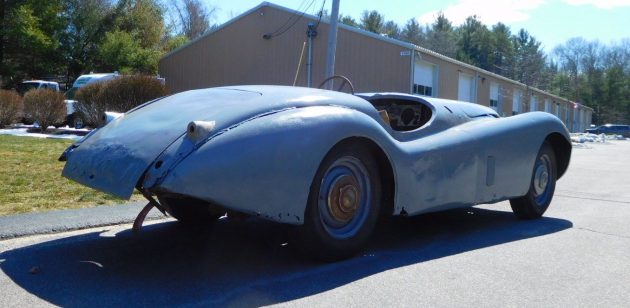 There is serious rust from every angle so there's not quite as much shade under this Jag as there should be. The steel body seems to have rusted away leaving the aluminum trunk lid hanging. This company apparently just sold another XK120 that appeared to be a much more solid car for only a little more money. There are similar cars in a lot better condition also for sale for about $25,000. This Jag could be a six-figure car, but could it be restored for less than it's worth? Is this a parts car or is there any hope for this sad old Jaguar?