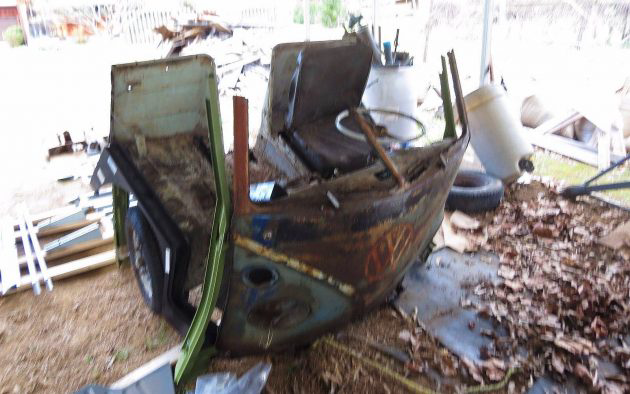 Have you been dreaming of owning a 21 window VW Bus? Here's your chance, and there are advantages to buying one that is in pieces. For one, the significant other won't notice if you bring it home a bit at a time. If stacked neatly it will take up much less room than a fully assembled van. And you can always display a section of it on a wall in the living room! This sad puzzle of a van listed on eBay in Bryson City, North Carolina is still waiting for an opening bid of $5,000. It would appear that this old van sat rusting away, then a tree fell on it and finished it off.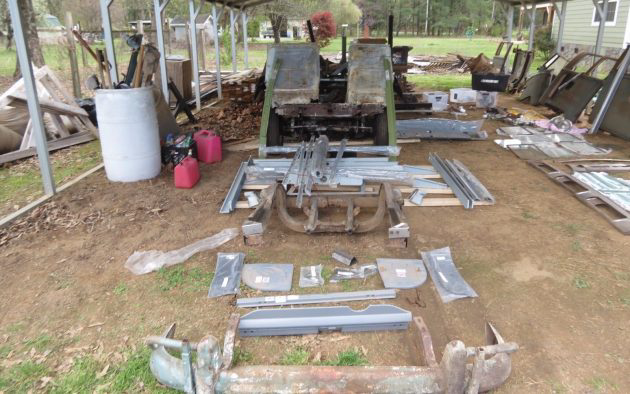 There are lots of new pieces included along with the remains of the van. It's hard to picture it as a completed vehicle, but with enough imagination, you can almost see it.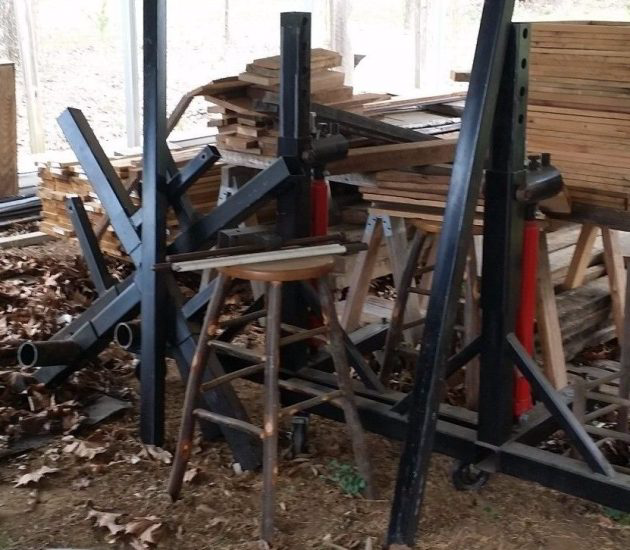 Here's the "Auto Twirler" rotisserie supplied to help with assembly. It also needs assembly.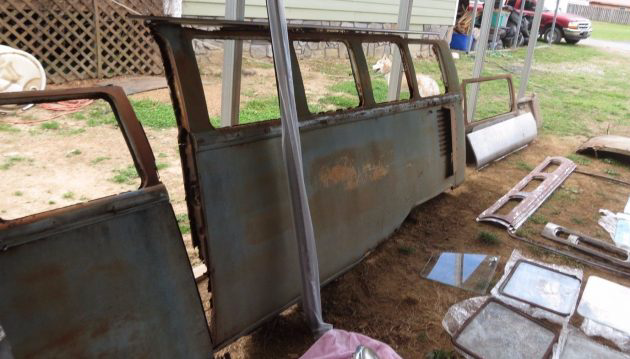 Here is the right side of the van, nothing like the usual picture you expect to see.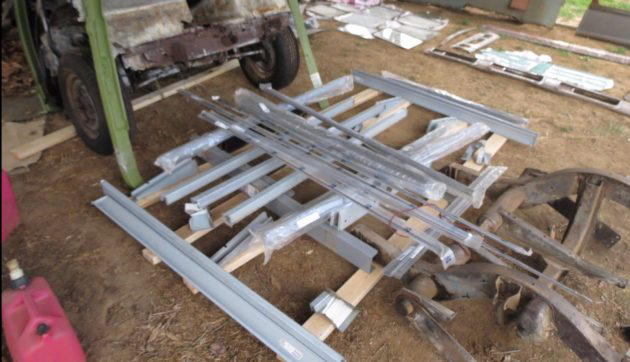 The seller has done a lot of work and spent lots of money rounding up parts for his van. Do you think there is enough here to begin to make this a viable project or is all this just good for parts? Twenty-one window vans sell for silly money, well into six figures, but is this pile of pieces a practical place to begin? There are still many bits left to find and purchase. It will be interesting to see what you think.