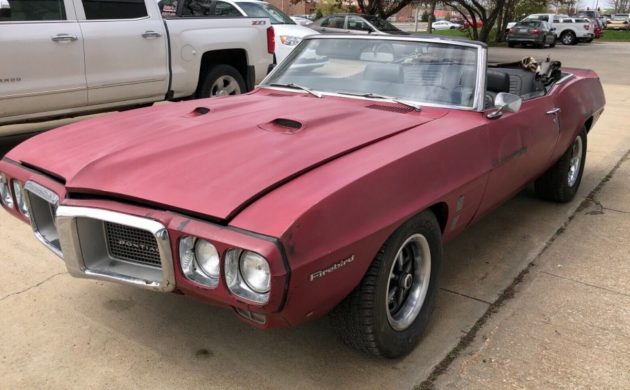 Pontiac's Firebird would jump into action in 1967 along with Chevy's new Camaro. For the cars' first generation (1967-69), they would collectively outsell the Ford Mustang by some 30,000 automobiles. And that included an extended production year in 1969 as the second-gen GM models were delayed getting off the ground. This '69 Firebird has had the same owner for the last 25 years and looks to have had an exterior restoration started. Located in Des Moines, Iowa, bidding on the car here on eBay has registered $11,100 but there's still a reserve to be met.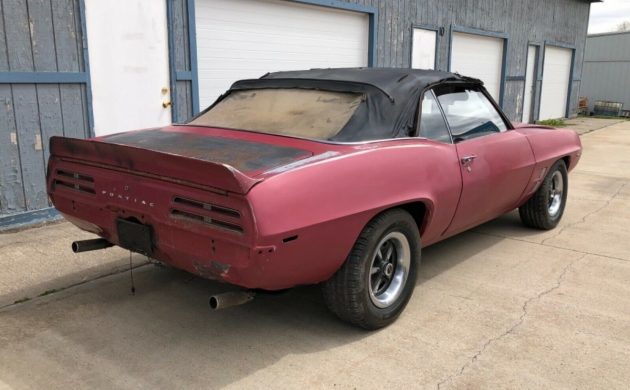 Though using the same platform, the '69 Firebird would have some of its styling cues changed (as did the Camaro at Chevy) to keep consumer interest high. Some 87,700 Firebirds would be built that year with 11,600 or so being convertibles. The most popular engine choice in these cars was probably the 350 cubic inch V8 which is also in the seller's car but there is no mention if it's numbers-matching. It's paired with a 3-speed manual transmission to help make it fun to drive around town.
Most of the body pieces have a coat of red primer on it, and the passenger side of the car looks as though any issues that may have been there have already been dealt with. The Endura front snout looks like it might have a couple of cracks and the rear bumper is missing. The driver's side, however, has some dimples in the door and the black convertible top is worn and torn.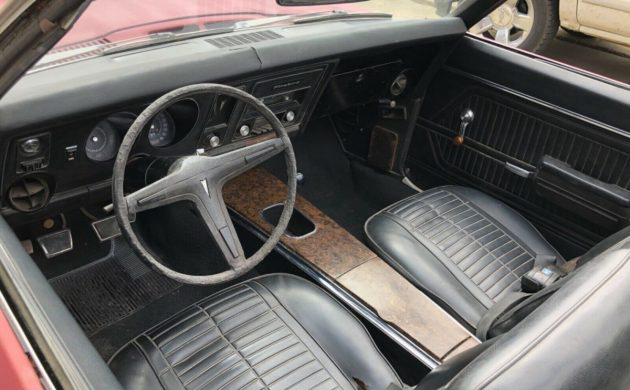 Optimism is the word to describe the interior, which we're told is original. Other than some cracks and tears in the driver's seat and imperfections in the dash pad, it looks good. Even the woodgrain in the console is quite nice. The power top is said to operate properly, and all the windows go up and down as they should. All in all, a nice passenger compartment for nearly 83,000 miles of use and decades of being idle, per the seller.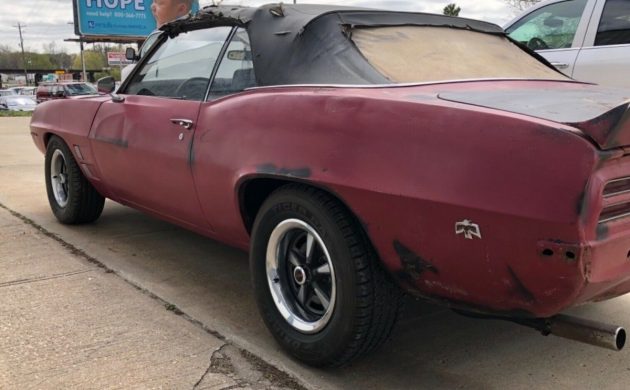 We're told the Firebird is going to need some work done to be roadworthy but doesn't exactly say what. It runs, drives and stops but probably does none of it well, so be prepared to roll up your sleeves to get this one going again. With some TLC, this Pontiac could be a good starting point for a light-duty project – unless there are some gremlins yet accounted for.