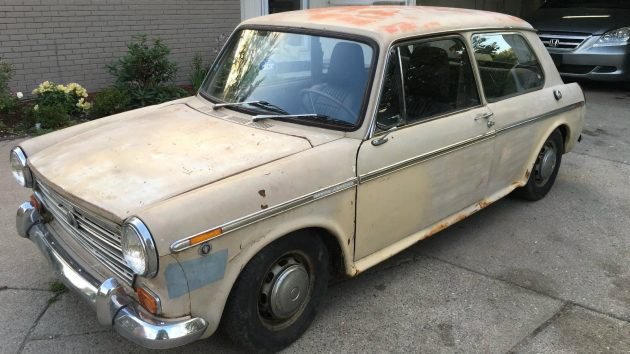 I'm writing this post in an effort to save my life. If you have read any of the posts I've written about sad and unloved British cars, you know that I have a weird affection (some would call it an affliction) for them. And since I already race a 1975 Austin Marina for Barn Finds Racing, you have to admit this 1970 Austin America (the Marina's predecessor in the USA and the reason dealer contracts specified that the Marina would be marketed as an Austin here and only here) would fit right in. Not only that, it runs! It's available for an opening bid of 99 cents with no reserve. I've been watching it all day and it's STILL at no bids and 99 cents. The auction listing is here on eBay and you HAVE to buy it so I don't. My wife says so. We've already spent ~$550 picking up one $500 car from Michigan and we don't need to do it again.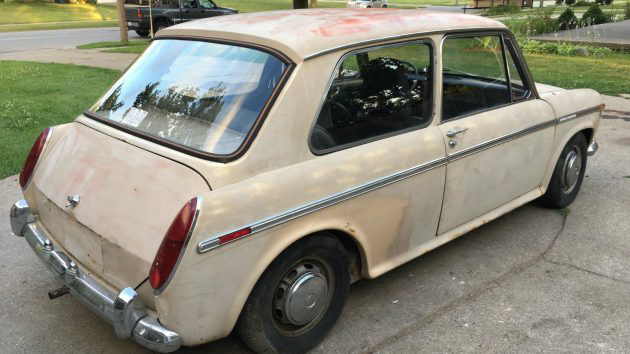 I have been informed by Cristina to do a good job of describing this car if I value my life. In other words, I'm not to buy it under any circumstances. Despite the fact that I have a car that needs to go to Minnesota and this is just a hop skip and jump away from there. Sigh. Moving on. The America is essentially an ADO1316, or "large Mini" with "America" badging and left hand drive. These were sold as MG, Morris, Austin, Vanden Plas, Riley and Wolsley variants (did I miss any?) and we actually owned one, a Morris 1300, when I was growing up in the UK. Most Americas have been trashed, rusted out or cannibalized for Mini use. This one is actually relatively solid apart from the floor.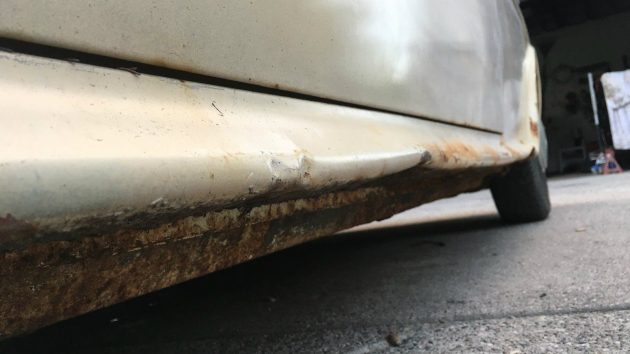 Although the rocker panels have been used to incorrectly jack the car, there's some uncorroded metal in spots holding the car together. Hey, what do you expect for a dollar?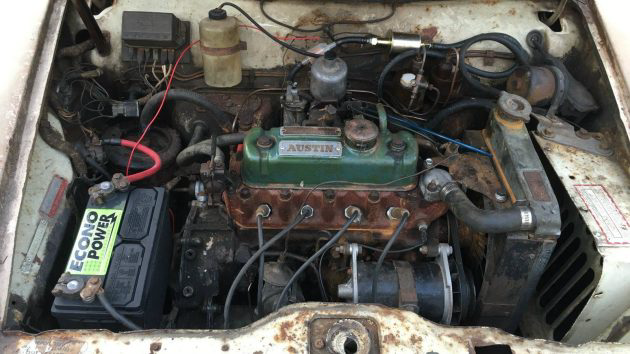 The seller tells us the engine fired right up after what looks like a new fuel pump, lines and battery. They've taken it through all four gears and it does move under it's own power in all four. We're told it "runs great."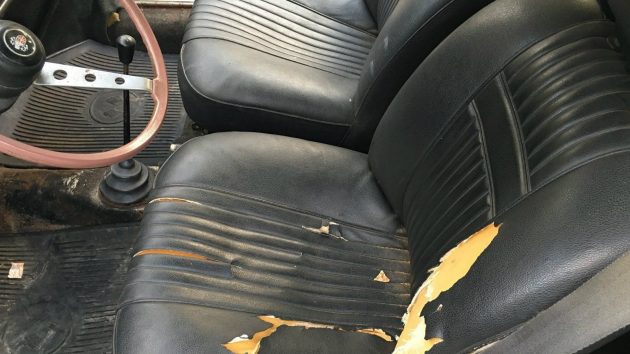 Believe it or not, the interior doesn't look too bad at all except for the driver's seat.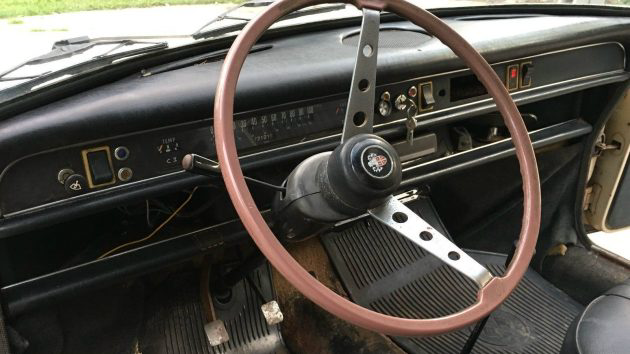 I don't think I've ever seen an uncracked Austin America dash. Ever. Until now.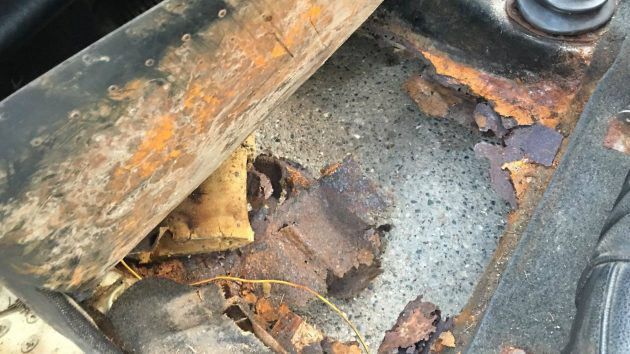 That, however, is the driveway you see where the driver's feet should go. Oops. Still, it's a flat panel apart from stiffening ribs, and could be replaced fairly easily. I'm pretty sure water pooled here and in the passenger side (although it is much better, not good but better) and rusted them out. I so want to take a road trip and bring this car back, despite it being relatively worthless to almost anyone else. Would we race it? Heck, yes! So–PLEASE bid on this car. Someone give it a home and remove the temptation!