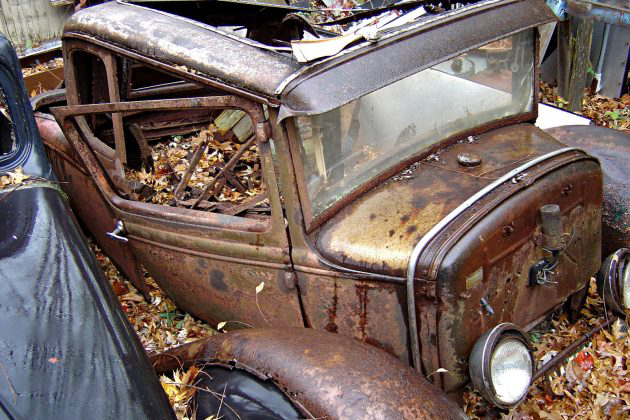 This is the kind of thing that hurts us all. This Ford Model A was last driven in 1964 and was then left outdoors for the remainder of its life. This is one rough Ford, but hot rod builders are crazy about original sheet metal, or the lack there of. For just $1,150, you can own this 1930 Model A. You can find it here on ebay out of Mentor, Ohio.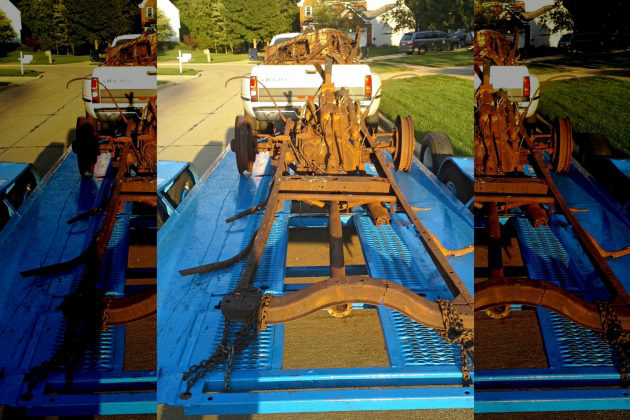 This project also includes a frame that is cracked and rusty as well as a drive train that would likely make a great boat anchor. But for some, patina is a rich and desirable feature, as it cannot be truly faked. There appears to be no rear axle, but there seems to be a driveshaft and a transmission present. Despite its rough looks the frame may still be of some use to someone who is up to the challenge.
The passenger side of this Ford body is more complete than the driver side. It would appear that the driver side of this "A" collapsed, or that something fell on it. Most if not all of the driver sheet metal seems to be missing or has been relocated. All four fenders are present, as is the trunk lid and some of the roof. It would take a dedicated and creative craftsman to make use of this jalopy, but it has been done before. Do you see a future for this sad old Model A Ford?