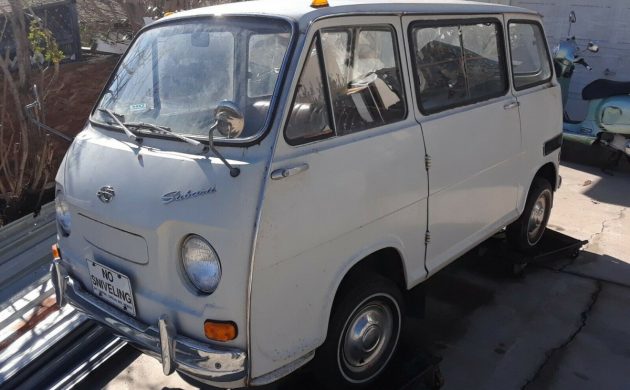 UPDATE 4/11/21: Several of our readers have indicated these were sold in the U.S. as the Subaru 360. Sorry for any confusion.
The Sambar was a microvan that Subaru first launched in 1961 and would build for another 50 years. It had a rear-wheel-drive cabover design with a rear-mounted engine that came in both pickup and van configurations. It was never sold in the U.S., so the seller's 1969 edition found its way here through other channels. A nice survivor that has recently been serviced, this Sambar is in San Diego, California and available here on eBay where the bidding is currently holding at $15,401.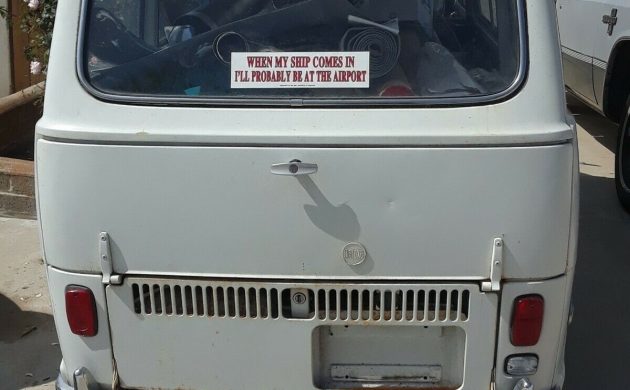 Known in Japan as a kei class truck because of its small dimensions and even smaller powerplant, the Sambar was the first Japanese foray into this market. These became enormously popular for hauling people and cargo on that country's crowded roads. The first two generations, including the seller's example, would use a 356cc air-cooled engine. The second generation would cover the model years from 1966-73 and include some revised styling. The little engine would be slightly more powerful, with an output of just shy of 20 hp. Not a lot of muscle, but not much was needed to propel a vehicle that weighed under 1,200 lbs. as a microvan.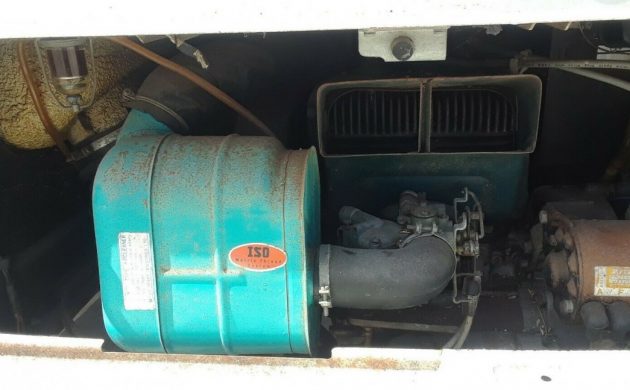 The seller says this little van is completely original down to the 450×10 Bridgestone tires. He's owned it for about 20 years and has only added 1,000 miles to the 4,900 miles that it already had on it. We're told it has recently been serviced, but that doesn't really tell us what work was done. The body has a little surface rust on it, but nothing that a good clay bar cleaning might not take care of. The interior is said to be immaculate and needs nothing done to it.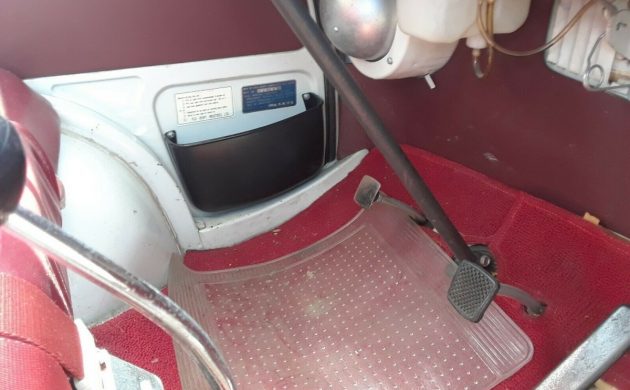 These little vehicles don't turn up for sale very often. This one in Miami is currently going for $14,000. That suggests that the seller's van might not see much more bidding action, but you never know. Something is only worth what someone else is willing to pay for it. This van looks like it would be a lot of fun to jockey around town. I hope the front license plate and rear window sticker go with the car!