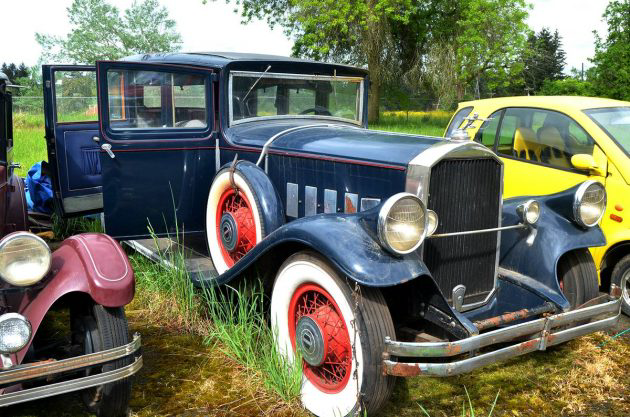 Would you like an armored Mercedes or perhaps an electric car? (batteries not included) How about a collection of cufflinks or perhaps a Grumman concession truck and some hot dog carts? There's an interesting collection of vehicles and other items being auctioned off listed on craigslist in Van Couver, Washington. Online bids will be accepted until Friday with a live auction on Saturday afternoon. The vehicles include a few classic and interesting cars. All are all said to run. There is also a boat and other items. There are more pictures and details on the HiBid website. This Pierce-Arrow appears to have been restored years ago and then stored poorly. The roof has leaked and there is mold in the interior. It's a beautiful classic car that hasn't been treated right. Hopefully, the wood body frame has not been damaged by its exposure to moisture.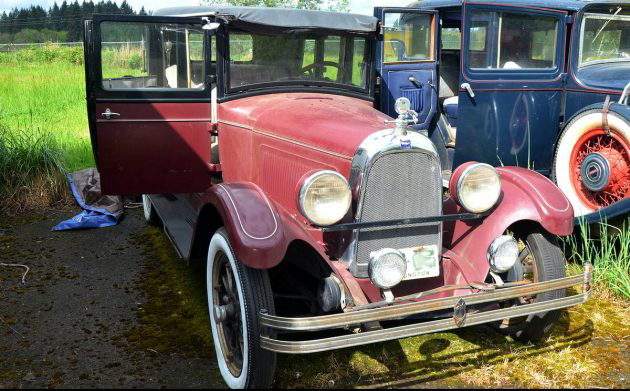 This Whippet also looks like another older restoration. The roof on this one also leaks, but someone has covered the top. The headliner is stained, but the interior is in much better condition.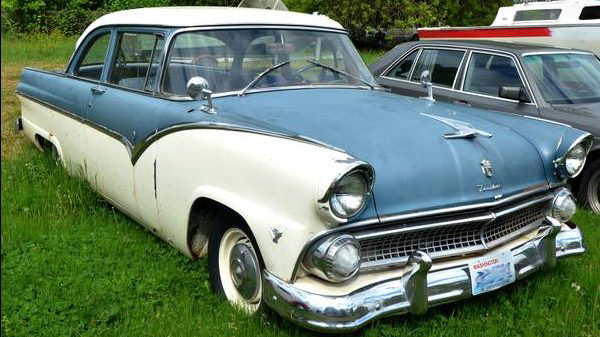 The interior on this 1955 Ford is beautiful but there's bubbling as well as surface rust on the paint. It's got a V8, but it also has an automatic transmission. And hey, it's only got two doors! This old Ford might clean up and be a really nice driver.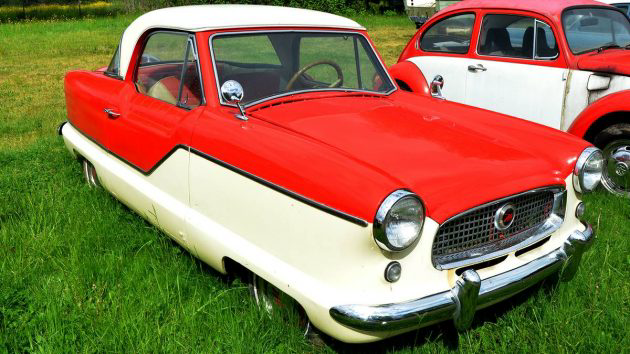 How about a cute little Metro. It has a nice interior, but the gold and red color combination might not be to your taste. There are a few bubbles showing through the paint.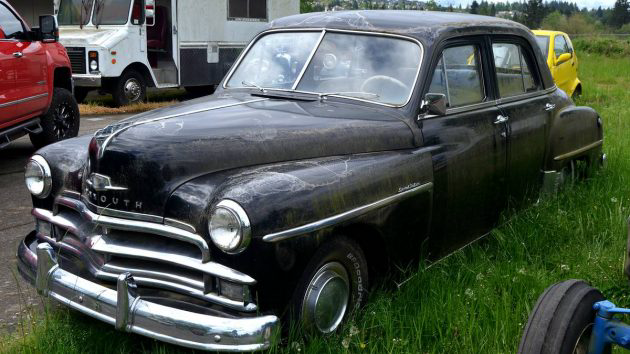 For you patina fans, here's a 1950 Plymouth Deluxe. The interior is pretty nice but needs a little work. For example, the simulated wood paint on the dash needs help. The online bids are little indication of what anything might sell for. Does anything look interesting to you? Do you think there are any bargains to be had here?